Source: Pixabay
Do you believe in eternal love? Does it really exist? For those who need proof, here are beautiful eternal love quotes that'll show how timeless love can be.
First of all, what is eternal love? Eternal love is a never-ending love. It's an unstoppable and powerful love between two people that even time and distance cannot erase. It cannot be swayed. It is pure, infinite, and no flaws can ever break the chain connecting two people who love each other eternally. Regardless of how many years may pass, the feeling will always linger for that one true love.
Now, loving someone 'til death do you part seems impossible, right? But when it comes to love, is there really anything impossible? Isn't it that love can move mountains that even the most unimaginable of all things can be achieved? 
Whether you're a believer of eternal love or not, here are "my love for you is unconditional and eternal" quotes that are worth reading.
21 Quotes About Eternal Love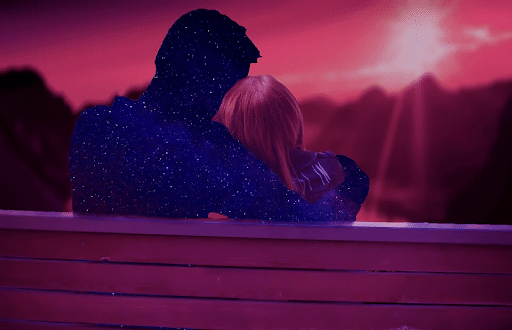 Source: Pixabay
#1 "The man or woman you really love will never grow old to you. Through the wrinkles of time, through the bowed frame of years, the warm heart union of your eternal love." – Alfred Montapert
#2 "She knew this rose petal was from that same rose and that John had saved it all this time. A link through eternity, despite all the odds, all the obstacles – their hearts connected, entwined forever." – Mike Hockney
#3 "They that love beyond the world cannot be separated by it. Death cannot kill what never dies." – William Penn
#4 "I promised you a thousand sunrises and a thousand more after that, until the sun no longer rises from the sky and the world falls into darkness that only we could love." – Emma Hamm
#5 "True love is eternal, infinite, and always like itself. It is equal and pure, without violent demonstrations; it is seen with white hairs and is always young in the heart." – Honoré de Balzac
#6 "That's what true love is. It cannot be broken, it cannot be chipped away, it's eternal, everlasting, and it can weather any storm." – Alyson Noel
#7 "The love that you receive is equal to the love you give. And for those rare souls who give with no thought of receipt, only they are worthy of the eternal love; the force that breaks bonds of brotherhood, that transcends the vagaries of pride and ego, a binding of souls that endures across the Ages." – Aria Cunningham
#8 "I believe that two people are connected at the heart, and it doesn't matter what you do, or who you are, or where you live; there are no boundaries or barriers if two people are destined to be together." – Julia Roberts
#9 "Man can certainly flee from God, but he cannot escape him. He can certainly hate God and be hateful to God, but he cannot change into its opposite the eternal love of God which triumphs even in his hate." – Karl Barth
#10 "A lot of people like the idea of eternal love and eternal romance. The notion of love that is more profound and deeper because it is eternal is very powerful." – James Patterson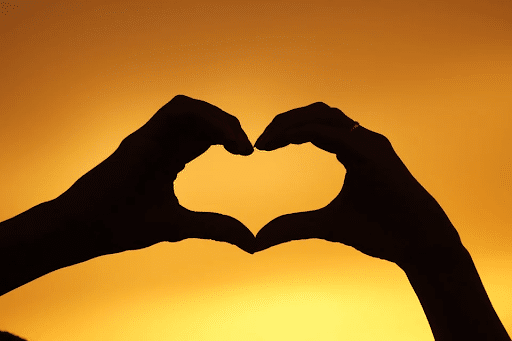 Source: Pixabay
#11 "They say love is eternal. They say love is enduring. It always protects, always trusts, always hopes, always perseveres. Love never fails. It is one of my favorite passages in the bible. There is a quality about that kind of love that transcends our mortal understanding." – K.J. Kilton
#12 "Eternal truth, eternal righteousness, eternal love; these only can triumph, for these only can endure." – Joseph Barber Lightfoot
#13 "Time is very slow for those who wait. Very fast for those who are scared. Very long for those who lament. Very short for those who celebrate. But for those who love, time is eternal." – William Shakespeare
#14 "It isn't possible to love and be apart. You will wish that it was. You can transmute love, ignore it, muddle it, but you can never pull it out of you. I know by experience that the poets are right: Love is eternal." – E. M. Foster
#15 "When two hearts become one, it cannot be undone. A promise has been made and cannot be broken or swayed. For this love will last an eternity and will not fade." – Charlene M. Martin
#16 "Most of us spend years chasing things in this world that we think will make us feel loved. But everything this world has to offer is temporary. Everything. The kind of love our souls crave is lasting, eternal. And only God can fill up our hearts with that kind of love." – Lysa TerKeurst
#17 "Love is like an eternal flame – once it is lit, it will continue to burn for all time." – Kamila
#18 "The only love that won't disappoint you is one that can't change, that can't be lost, that is not based on the ups and downs of life or of how well you live. It is something that not even death can take away from you. God's love is the only thing like that." – Timothy Keller
#19 "Love couldn't be moved by circumstance, poor choices, or even blatant lies—skewed and damaged, yes, but the heart couldn't deny what it wanted most once the desire was planted. Whether in bliss or affliction, love owned you all the same." – Rachael Wade
#20 "Even during the worst hardships, when the other things in our lives seem to fall apart, we can still find peace in the eternal love of God." – Armstrong Williams
#21 "Follow me, reader! Who told you that there is no true, faithful, eternal love in this world! May the liar's vile tongue be cut out! Follow me, my reader, and me alone, and I will show you such love!" – Mikhail Bulgakov
5 Eternal Love Quotes for Him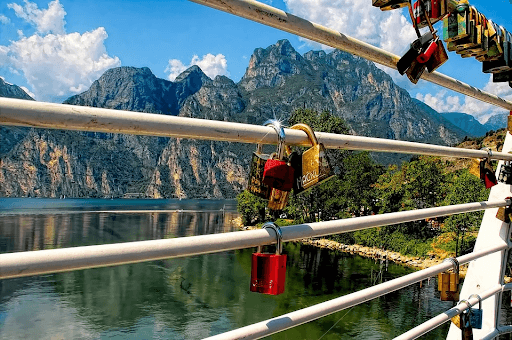 Source: Pixabay
#1 "I love you, even past the boundary of eternity. Not even the end of my existence could extinguish the love I feel for you." – E.A. Carter
#2 "I want to show him that he has not been loved before. I want him to feel, with one kiss, how I can make love to his soul for eternity." – S. L.
#3 "I want you forever. I will always be with you. I will always love you. I will love, honor, and cherish you for all eternity." – Katrina D. Miller
#4 "What you are to me has no ending, unless you can understand what forever and infinity really means." – A. R. Asher
#5 "Cage him with eternal love.
Pamper him with affection.
Let your love envelope him.
Give him freedom.
He won't fly away like
a caged bird
that fly away when the doors are open."
– Nikku Francis Pallath
5 Eternal Love Quotes for Her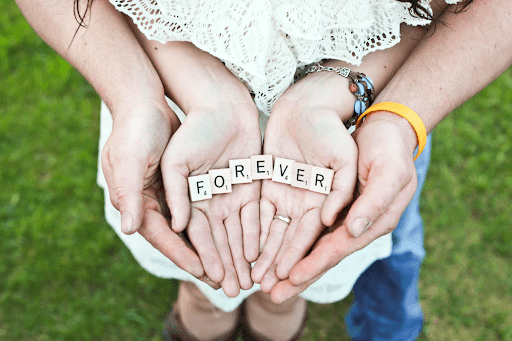 Source: Unsplash
#1 "I will spend an eternity loving you, caring for you, respecting you, showing you every day that I hold you as high as the stars." – Dr. Steve Maraboli
#2 "I love you and I will love you until I die and if there is an afterlife, I will love you even then." – Peter Luther
#3 "Death may indeed be final but the love we share while living is eternal." – Donald E. Williams, Jr.
#4 "You are my eternal love and I am your eternal beloved. That is the truth I came to believe." – Debasish Mridha
#5 "I am as wrapped up in her as a vine that clings to a tree seeking sustenance. She's tied me to her for eternity. She's my home. She's my reason for being. To win and hold her heart is my only purpose." – Colleen Houck
Also Read:
Wrapping It Up
Yes, love can be timeless and a lot of studies can prove that. You can love someone, and only one, until the end of time. Maybe other people can come into your life but you will never experience the same intensity of love that you felt for your eternal love.
It's an unforgettable type of love that's impossible to end and doesn't have any boundaries. In fact, it's the strongest love that you can ever feel for someone. And before I end this piece of writing, let me tell you again that eternal love DOES exist.