Discord was created as an all-in-one audio and text chat platform that offers high-quality, lag-free voice chat. Surprisingly, this software provides users with free features without displaying advertising. So how does Discord make money?
Nothing could irritate a dedicated group of gamers more than being interrupted when conversing and connecting with their peers. Skype and TeamSpeak are likely to be effective communication tools. Their poor call quality, poor group chat functionality, and resource-intensive operations can't be accepted by gamers in particular.
Are you curious about how Discord generates money? Gamers and live-streamers love this software because it allows them to join "servers" that operate as communities. The company makes money from a variety of sources.
Discord serves as a virtual lounge for everyone from gamers to hiking organizations, artist communities, study groups, and more. Users may drop in any time, say hi, connect with like-minded people, and pursue interests and hobbies in always-open groups. Every week, Discord claims 150 million active users, 19 million active servers, or chats, and 4 billion server discussion minutes.
Come Up Next
All about Discord
How does Discord make money?
The engine of future growth
All about Discord
Discord is a chat program designed particularly for video game players. Text, voice chat, and video calls are all supported on the platform. Android, iPhone, Mac, Xbox, PlayStation, and PC devices are all supported by the software.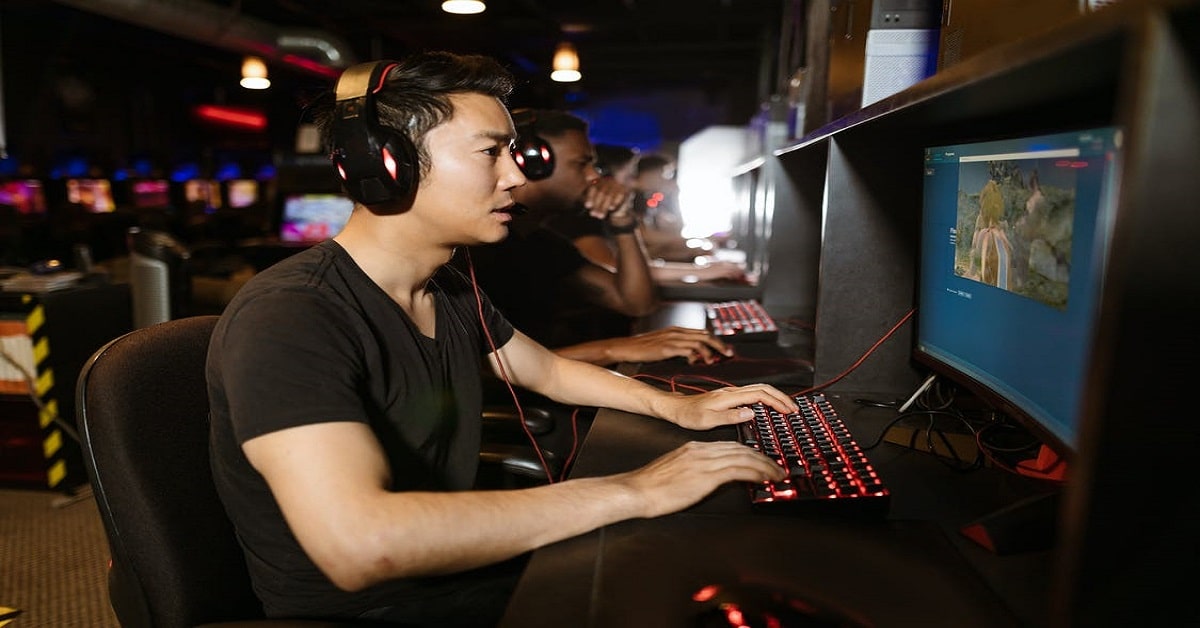 Source: Pexels
Discord allows users to organize themselves into Discord Servers, which are virtual communities. It works similarly to Slack groups. There are several channels on these sites that are used to discuss and organize various issues.
Users may utilize Discord to create servers where they can draw an audience for online streaming events. In essence, the server serves as a community hub, showing relevant material to people who are connected to it. The community is moderated by the server's owner as they see appropriate.
Discord isn't a social media platform by design. It rejects the algorithm, forsaking the news feed and the "likes" feature that we expect from social media sites. It's social media without the virality, a digital platform that imagines itself as a virtual dinner party discussion.
A single user can only join 100 servers at a time. Private ones require invitations and permission, but public ones may be viewed by a link. Any given server can have a maximum of 500 channels.
The purpose of Discord
Users may utilize Discord to create servers where they can draw an audience for online streaming events. In essence, the server serves as a community hub, showing relevant material to connected people. The server's owner moderates the community as they see appropriate. In addition, Discord has a chat feature that allows members of the community to communicate with one another during events.
Deal with Discord
For live-streamers and gamers, Discord's messaging service is the current favorite. Voice chat, text messaging, and video calling are all supported by the Discord service. Discord is now accessible for all Android and iOS smartphones. In addition, all leading gaming platforms, such as Mac, PC, Xbox, and PlayStation, are supported.
Discord allows users to form servers, which are communities or groups of people. Like Slack, it will enable users to create many streams on the server to debate and react on different matters.
Subscribers have the option of joining up to 100 servers. They can use links to access public ones or request an invitation to a personal server. Servers limit how many channels users may join, with the maximum number of channels on each Discord server being 500.
For those who are wary of the community elements of Discord, direct chat is available. In addition, many additional multimedia platforms, such as YouTube, GIPHY, and Spotify, are integrated. As a consequence, users may exchange material from other sites with other server members.
Many people believe that Discord is exclusively for gamers. However, users may create communities for anything they like, including yoga groups, dancing courses, and reading clubs. AIn addition, the platform is an excellent tool for organizing messages and focussing them on a specific audience. As per data, the platform's 100 million users use up to 4 billion minutes talking on 6.7 million servers.
Rivals
Discord is gaining popularity among gaming and live-streaming communities. However, things rush in technology, and trends might die at any time. Other firms provide a service comparable to Discord. Some are superior, while others are not.
However, gamers and live-streamers should think about backups for their businesses. The following are some of the other firms that provide a comparable service to Discord.
TeamSpeak is a voice-over-IP (VoIP) communication system for online gaming.
Troop Messenger is a feature-rich instant chatting software.
Chanty is a tool for team cooperation.
HeySpace is work management, chat, and scheduling application.
Slack is a chat service that links users through channels.
Mumble is an open-source audio chat software for gamers.
Is Discord Safe?
It's simple to use Discord safely with the appropriate privacy settings and monitoring. When it comes to sites and applications with open chat, however, there is always a danger. Accepting friend requests and participating in private servers with individuals you already know is the safest method to use Discord.
There have been a few instances when predators have used Discord's public servers to send direct messages to children (DMs). Most server moderators are quick to intervene when this type of conduct occurs. Creeps and internet predators should be recognized and dealt with by both children and parents.
Discord has a set of rules in place and a Trust and Safety team to assist enforce them. In 2019, Discord launched a Transparency Report, which is released twice a year. As the COVID-19 epidemic spread and traffic increased, Discord launched the Discord Moderator Academy. It's a resource center for moderation materials aimed at educating users on how to maintain the network safe for everyone.
How Does Discord Make Money?
Discord does not sell customer information. Furthermore, they do not share it with third-party advertisers. Instead, the service hopes that customers will get so involved in interacting in its fuss-free areas. And that they would be ready to purchase an upgrading plan. Discord generates revenue through subscription fees, game sales on their Steam-like marketplace, and server boosts.
ALT Text: Cash Register and Calculator on Smartphone in Barber Shop
Source: Pexels
Nitro memberships
Discord debuted Nitro subscription tiers in 2017, which served as the company's first income stream. In addition, the optional feature allows users to create a customized profile with animated avatars and unique tags.
Nitro allows users to create their emojis and download files up to 100MB in size. Your Nitro membership is $9.99 per month or $99 per year. You also receive free live streaming, screen sharing, and high-resolution videos. Also available in a less costly version called "Nitro Classic," which costs $4.99 monthly or $49.99 yearly.
The distribution of games
Discord announced an online video game distribution business similar to Steam in 2018. Discord-only games such as "Into The Breach" and "Dead Cells" are available in the shop. However, the model fell short of expectations. Discord shifted its focus to a new concept in which it collaborates with game creators. They want to sell their products solely on the Discord platform.
Discord receives a 10% commission on every game sold and uses the proceeds to grow its server communities. As previously stated, Discord servers are communities, and they are a free service provided by the platform. Users who stream for a living, on the other hand, want additional functionality from their Discord server.
Server enhancements
As a result, the firm decided to add another premium service, server boosting, to its portfolio. Server boosting entails paying a fee to improve the performance and usefulness of the Discord Server. Users may upgrade their server to three tiers, each with its own set of benefits. A server increase costs $4.99 per month on Discord. In addition, every Nitro membership subscriber receives a 30% discount on a server increase.
Level 1 is unlocked when both consumers pay a subscription fee on the server. After that, users must pay 15 boosts to progress to Level 2 and 30 increases to get through Level 3. However, even if a user isn't paying for the service, the premium capabilities are available on the Discord server.
The Engine of Future Growth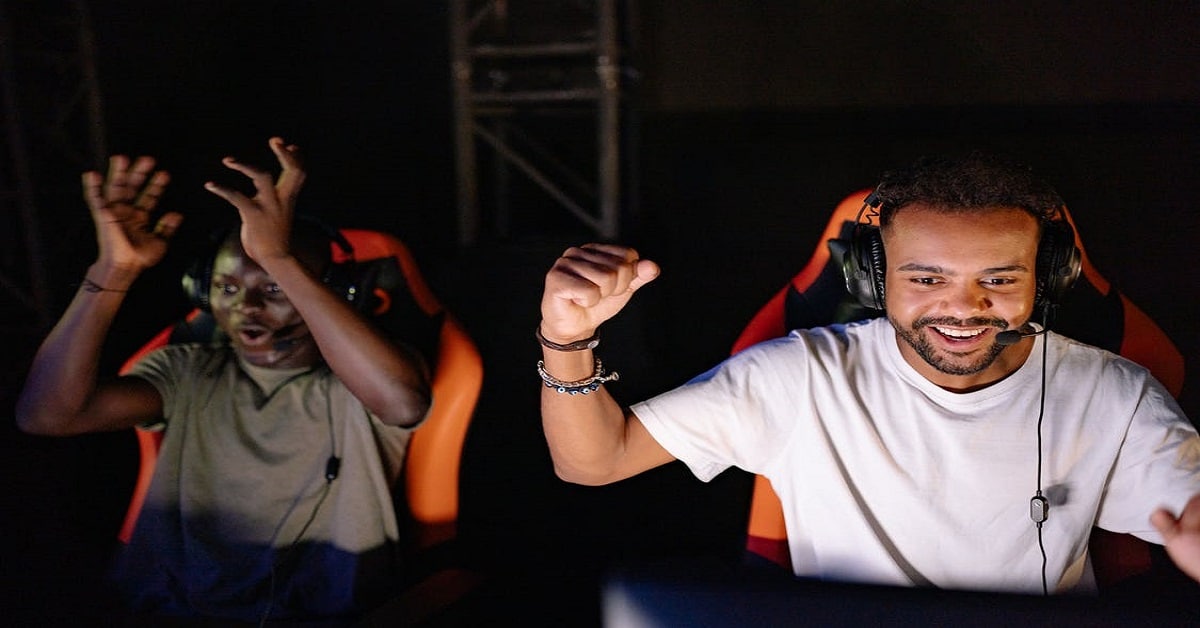 Source: Pexels
In the future years, the business plans to expand the Nitro Package with new services and features. Discord says it will always provide free chat and messaging services but plans to increase its paid offering.
GameBridge was developed with the hopes of enhancing the company's service offering and income model. Discord, on the other hand, pulled it just a few months after it launched. Nonetheless, it intends to reintroduce GameBridge with an enhanced product.
We may anticipate Discord expanding its gaming arena and stores in the future. Discord attracts more developers and users with a new revenue-sharing. In addition, the business intends to reward game creators that introduce new games and players to the platform.
Conclusion
Discord has made a significant contribution to the game industry's prosperity. It offers a more excellent chat software for gamers that no one else does. Without it, the ardent hearts of gamers would not have as much convenience. As a result, Discord will continue to control the market for a long time. As previously said, it should continue to improve its features, security, and offer some revenue-generating sources.