The romantic relationship between two people and the love that they share- oh what a great tale to tell! This is also the topic of most anime we have to date. Here are 20 anime quotes about love to get you excited to start February!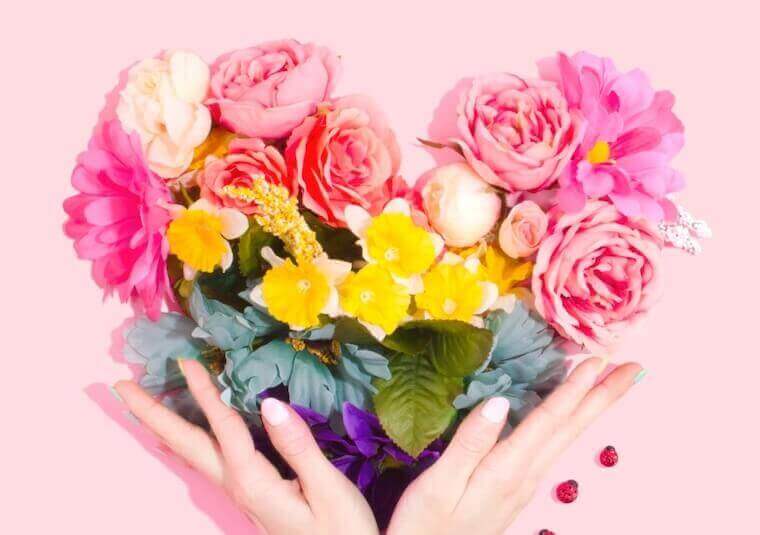 Source: Unsplash
Love is a widely talked about topic that has many forms- it can be that love you feel for your family (familial), friends (brotherly, or sisterly love if you'd prefer), special someone (romantic), or even for yourself (self). But love in all forms is special and deserves a big space in our hearts. Some people would even say to fall in love with love!
Love is also a widely recurring theme in most anime to date (remember Naruto and Hinata, or even Inuyasha and kagome). Whether it be happy or sad, it always makes you learn a thing or two.
To fill you with hope, and hope to make you fall in love again, here are some romantic anime quotes as well as the best anime quotes about love you can read through.
10 Romantic Anime Quotes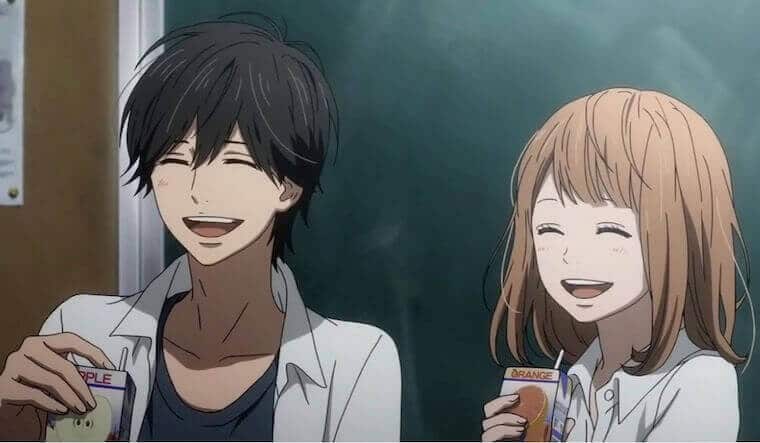 Source: Orange (anime)
Let's get the love train going with the best anime love quotes and romantic anime quotes!
#1 "I'll marry you! No matter what kind of sickness you have! Even if you can't walk or stand, or even when you can't have kids! I'll still marry you! No matter where or how I met you, I'll fall in love with you. If I can meet you again, against the 6 billion to 1 odds, and even if your body can't move, I'll marry you." ― Hinata to Yui (Angel Beats)
#2 "I was dead until the moment I met you. I was a powerless corpse pretending to be alive. Living without power, without the ability to change my course, was bound to a slow death." ― Lelouch Lamperouge (Code Geass)
#3 "If it's possible for one person to be hurt by another, then it's possible for that person to be healed by another." ― Sohma Hatori (Fruits Basket)
#4 "I was younger then, I wasn't afraid of anything, I didn't think about dying for a second. I thought I was invincible. Then I met some girl. I wanted to live, I started to think like that; for the first time, I was afraid of death. I had never felt like that before." ― Spike Spiegel (Cowboy Bebop)
#5 "And at that moment, in her heart, she began to dream of meeting someone. Someone special who would one day walk into her life. Someone she would instantly feel she had known for years. Someone who would feel the same about her." ― Yasutaka Tsutsui (The Girl Who Leapt Through Time)
#6 "Even if I searched the world over, no one could compare to you." ― Hikaru Hitachiin (Ouran High School Host Club)
#7 "Love is like a mirror that reflects your bad side. Especially when it's unrequited, you get envious, jealous, prejudiced, and resentful. You have to face all sorts of emotions, but there's no reason to find that shameful." ― Margery Daw (Shakugan no Shana)
#8 "You may not believe me but, even before he told me his name, I felt as if I already knew who he was." ― Takashi Nanami (Bokura Ga Ita)
#9 "You're not alone. We are partners. If you are a witch, then I'll become a warlock." ― Lelouch Lamperouge (Code Geass)
#10 "Meeting you was the best thing that ever happened to me. You made me so happy. I don't want you to be lost or afraid or anything like that. From here on out, I know things might be hard sometimes. But no matter what, please don't ever regret the time we spent together." ― Nagisa Furukawa (Clannad After Story)
10 Cute Anime Love Quotes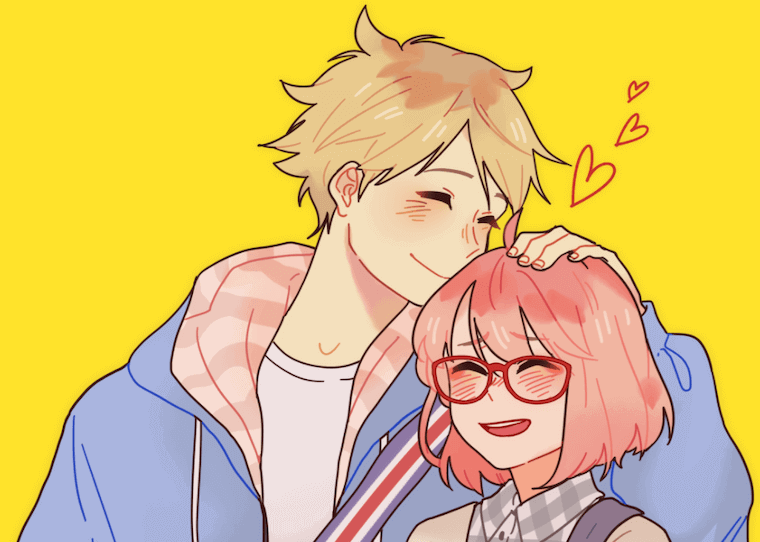 Source: Tumblr
Looking for quotes that will make you feel butterflies in your stomach? Check out these cute anime love quotes:
#1 "My love for you is short of love where I want to marry you" ― Menma to Jintan (Ano Hana)
#2 "From now on, I want to spend my time with you like this." ― Makoto Itou (School Days)
#3 "If I can meet you again, against the 6 billion to 1 odds, even If you can't move, I'll marry you." ― Hideki Hinata (Angel Beats)
#4 "I was able to stay alive because of your heart." ― Kanade to Yuzuru (Angel Beats)
#5 "When you fall in love with someone, you start wanting to know lots of things about that person." ― Ninako Kinoshita (Strobe Edge)
#6 "Once you fall in love, you really love that person through thick and thin" ― Oka Chinami (Golden Time)
Here as well are some of the most romantic anime quotes from our favorite couples: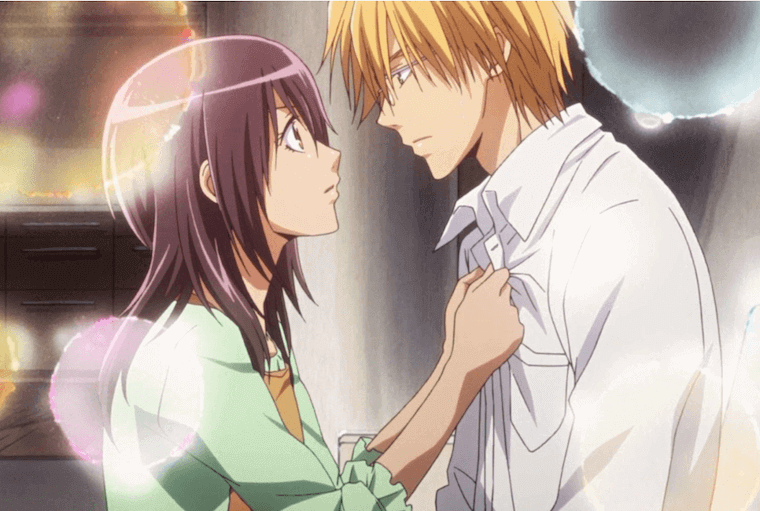 Source: Kaichou Wa Maid-Sama! (anime)
#7 "Even if I lose this feeling, I'm sure I'll just fall in love with you all over again" ― Syaoran Li (Cardcaptor Sakura)
#8 "I'll come to save you as much as you want. I'll make you fall for me as much as you wish." ― Usui Takumi (Kaichou Wa Maid-Sama!)
#9 "Thank you for smiling, Thank you for talking to me, thank you for being so kind, you taught me so many feelings that I didn't know until now. Thank you. I Love you… I Love You….. I Love You" ― Shouta Kazehaya (Kimi ni Todoke)
#10 "It was like you brought color to my life. You changed my life, all by yourself." ― Sawako Kuronuma (Kimi ni Todoke)
Wrapping It Up
In anime we've learned that love can make us feel a variety of feelings- it can make us cry (Ano Hana), laugh (School Rumble, or even Kaguya-same: Love Is War), or even shout in exasperation as your preferred couple of choice just won't get together (looking at you Naruto and Hinata!). However, love is definitely something everyone needs.
You'll never find a person who does not want to love nor be loved by others. Even a little sprinkle of it helps to strengthen bonds and deepen connections.
Love is something that takes time- even in most anime. But when it truly blooms you'll see the majestic beauty that comes with it. So dear reader, never stop searching and start falling in love with love!