Are there times when you feel so lost and unsure of your next step anymore? Here are
confused quotes
that can help you discover yourself again.
Our life is filled with many uncertainties and it's okay if we can't find the right answers to our endless whys right away. When things don't go as we planned them to be, we often become lost and confused. We tend to make impulsive decisions because of the fear of losing something while we deal with our chaotic emotions. However, this is not a wise thing to do because you might regret your decisions once you're able to clear your mind.
When you feel lost and confused, there are more effective ways you can do to cure your confusion. 
Pause and calm your mind first. 
This way, you'll be able to find the answers you are looking for that can help you make practical choices. In addition, here are the best confused mind quotes you can read including feeling lost and confused quotes as well as confused relationship quotes.
10 Sad Confused Quotes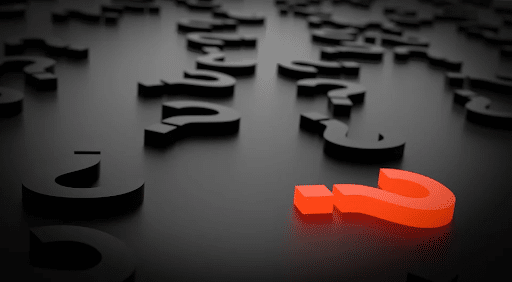 Source: Pixabay
Let's start our list of feeling confused quotes with these sad and confused quotes:
#1 "I don't know how to find the future, or where to start looking for it." – Rasmenia Massoud
#2 "I am both happy and sad at the same time, and I'm still trying to figure out how that could be." – Stephen Chbosky
#3 "Imagination envisions what could be. Reality states what is. And when my journey is shaped by one of these at the exclusion of the other, I will eventually wake up on some road facing the 'reality' that I'm far more lost than I could have 'imagined'." – Craig D. Lounsbrough
#4 "Being lost without grasping the rather obvious fact that we are lost is by far the best guarantee we have that we're going to stay lost." – Craig D. Lounsbrough
#5 "If I'm perplexed by the fact that I'm constantly lost, maybe somewhere in my head I've determined that being lost serves a greater purpose than being found." – Craig D. Lounsbrough
#6 "I can cross my arms and I can cross my legs, but nothing seems to cross my mind." – J.R. Rim
#7 "I can't even explain how I feel anymore. My thoughts are so messed up in my head that I don't even understand them."
#8 "I hate the feeling when you really don't have any emotion. You feel so empty. You're not happy. You're not sad. You're nothing. When your mind is spinning, but you can't feel anything."
#9 "I don't think people understand how stressful it is to explain what's going on in your head when you don't even understand it yourself."
#10 "Right now, I am a mixture of very happy and very sad and I am trying to figure it all out. All these feelings and emotions and words and thoughts, and what they all mean. Everything I feel is a contradiction of itself, and I do not understand any of it."
10 Quotes About Being Lost and Confused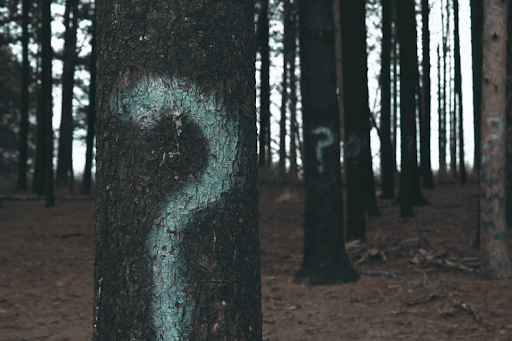 Source: Unsplash
Check out more of our lost and confused quotes below!
#1 "Her mind was jumbled – everything blurred together and confused. But from the tangled knot of her feelings, she had extracted a single crucial thread." – Katharine McGee
#2 "Confused? Confusion is good. It's an excellent place to learn something new from." – Henna Inam
#3 "Your purpose naturally is as unclear as your divine nature. To discover your purpose, you must reintroduce yourself to your divine nature. When you do, you'll begin to hear silent whispers directing you to your purpose." – Val Uchendu
#4 "Doubts are good. Confusion is excellent. Questions are awesome. All these are attempts to expand the wisdom of the mind." – Manoj Arora
#5 "When you don't know what to do, go back to the places, the people, and the promises where you know you last heard God." – Pam Farrel
#6 "When you don't know where to start, just go to a place you miss so much." – Toba Beta
#7 "I'd rather be lost than be somewhere I don't belong." – Kritika Chanauria
#8 "The mind is more sensible than the heart. If you are sure, listen to your heart. If you are confused, listen to your mind." – Amit Kalantri
#9 "There is stability in walking an uncertain path because you never allow yourself to be misled by what you think you know." – A.J. Darkholme
#10 "We are not confused, it's just the conflict between what we say and what we do." – Muhammad Zaki
10 Life Is Full Of Confusion Quotes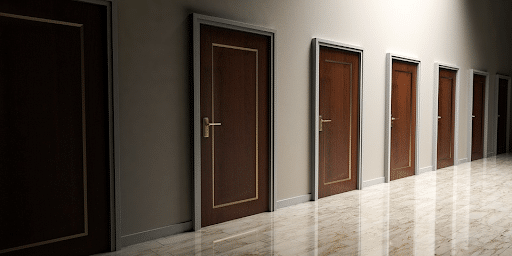 Source: Pixabay
No life is not without any confusion as shown in these confused life statuses:
#1 "No matter what there always seems to be something clouding my existence, nothing is ever clear." – Emilyann Girdner
#2 "Feelings never do make sense. They get you all confused. Then they drive you around for hours before they drop you right back where you started." – Blair Waldorf
#3 "Mixed feelings, like mixed drinks, are a confusion to the soul." – George Carman
#4 "Nothing in life is to be feared, it is only to be understood. Now is the time to understand more, so that we may fear less." – Marie Curie
#5 "Nothing is perfect. Life is messy. Relationships are complex. Outcomes are uncertain. People are irrational." – Hugh Mackay
#6 "The dangers of not thinking clearly are much greater now than ever before. It's not that there's something new in our way of thinking – it's that credulous and confused thinking can be much more lethal in ways it was never before." – Carl Sagan
#7 "However confused the scene of our life appears, however torn we may be who now do face that scene, it can be faced, and we can go on to be whole." – Muriel Rukeyser
#8 "We feel unhappy and confused with our life when we don't do the focus or calling that God has on our life." – John C. Maxwell
#9 "Someday, everything will make perfect sense. So for now, laugh at the confusion, smile through the tears, be strong and keep reminding yourself that everything happens for a reason."
#10 "Life is like a multiple-choice question. Sometimes, the choices confuse you, not the question itself."
10 Confused Love Quotes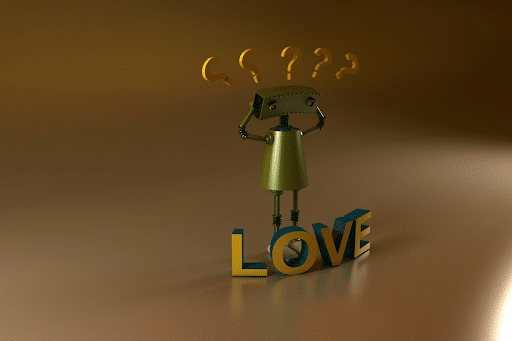 Source: Pixabay
Are you in a confusing relationship? Here are quotes about confused love feelings we've compiled for you:
#1 "Telling you love me is easy, but showing me you don't confuse me." – Heather Mae Buban
#2 "I danced as he twirled in and out of consciousness, and there we were, one in love and the other astray." – Dominic Riccitello
#3 "I loved her as much as ever and I still did not know how much that was." – James Baldwin
#4 "You wondered how you'd make it through. I wondered what was wrong with you. Because how could you give your love to someone else, yet share your dreams with me? Sometimes the only thing you're looking for, is the one thing you can't see." – Vanessa Williams
#5 "It is difficult to know at what moment love begins; it is less difficult to know that it has begun." – Henry Wadsworth Longfellow
#6 "Sometimes what we call love is just a settling of old scores, or a seeking of forbidden pain, or a circuitous path to the kingdom of cruelty, or she may simply have confused lack of capital with heroism while searching for rescue without knowing from what." – Anne Roiphe
#7 "You wondered how you'd make it through. I wondered what was wrong with you. Because how could you give your love to someone else, yet share your dreams with me? Sometimes the only thing you're looking for, is the one thing you can't see." – Vanessa Williams
#8 "When you're in love you never really know whether your elation comes from the qualities of the one you love, or if it attributes them to her; whether the light which surrounds her like a halo comes from you, from her, or from the meeting of your sparks." – Natalie Clifford Barney
#9 "I wish falling in love had traffic lights so that I would know if I should go for it, slow down, or just stop!"
#10 "What are we? I don't understand our relationship. Sometimes we're friends, sometimes we're more than friends, and sometimes, I'm just a stranger to you. One minute you're talking to me as if I'm something special and the next minute you're talking to me as if I mean nothing to you. One day you pay so much attention to me, the next day you almost completely ignore me. I just wish you would start making sense because I'm confused. I don't know what you want."
10 Funny Confusion Quotes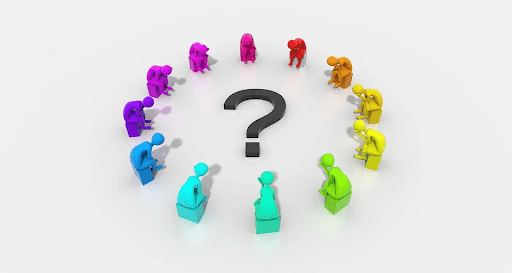 Source: Pixabay
Let's end our list by leaving a smile on your faces with these happy confusion quotes:
#1 "Tomorrow is another day, different than today. Even though tomorrow will become today and today yesterday. Don't worry about that part." – Stacy P.
#2 "If confusion is the first step to knowledge, I must be a genius." – Larry Leissner
#3 "Are there days when you find life terribly confusing? Only when I have a girlfriend." – Erin McCahan
#4 "Sometimes, I can't figure out if I'm in preschool or high school. Oh, wait. I'm at work."
#5 "My level of sarcasm has gotten to the point where I don't even know if I'm kidding or not."
#6 "Dear Santa, this year I'd like a fat bank account and a thin body. Please don't confuse the two like you did last time."
#7 "I am so absolutely, incredibly, extraordinarily confused."
#8 "I don't know why everyone keeps saying they're trying to bring sexy back when I'm right here. I never even left."
#9 "I'm confused. Wait, maybe I'm not. But I could be. I'm not quite sure. No. I am definitely not confused. Well, I might be a little confused. What was the question again?"
#10 "Prosecutor, not a magician. But I don't understand your confusion."
Also Read:
Wrapping Up
Life didn't give us a straight and clear path. Because if it did, you wouldn't find a lot of strong and wise people. There are things that we need to figure out on our own. It is during these times that we will realize our true purpose and find our real selves. It is when the things we really want in life become definite. We learn which ones we should give more value to and which ones to let go of.
So you see, it's okay to feel confused and lost sometimes because these experiences make you wiser once you're able to deal with them successfully. We hope that our list of quotes about being confused was able to help you find the answers you are looking for.