Hope is a powerful tool that allows you to believe in miracles when everything seems impossible. Here are
hope quotes
to give you light during your dark times.
When everything seems to crumble around you, the last thing you can hold onto is the hope that everything will shift in your favor. Hope is what keeps you going even when you lost all reasons to. It is that tiny sparkle in the dark that refuses to be extinguished as long as you keep it burning.
For those who are looking for some ray of light during their dark times, we created another list of the best quotes for you here. Let these losing hope quotes and never give up hope quotes give you the motivation you need.
20 Powerful Never Lose Hope Quotes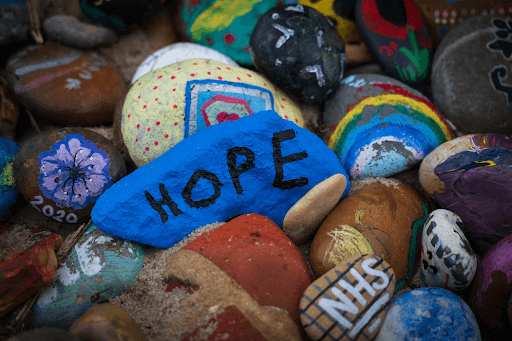 Source: Unsplash
#1 "Never lose hope. Storms make people stronger and never last forever." – Roy T. Bennett
#2 "Hope can be a powerful force. Maybe there's no actual magic in it, but when you know what you hope for most and hold it like a light within you, you can make things happen, almost like magic." – Laini Taylor
#3 "Never give out while there is hope; but hope not beyond reason, for that shows more desire than judgment." – William Penn
#4 "Hope begins in the dark, the stubborn hope that if you just show up and try to do the right thing, the dawn will come. You wait and watch and work: You don't give up." – Anne Lamott
#5 "If you lose hope, somehow you lose the vitality that keeps moving, you lose that courage to be, that quality that helps you go on in spite of it all. And so today I still have a dream." – Martin Luther King Jr.
#6 "Hope is the thing with feathers that perches in the soul and sings the tunes without the words and never stops at all." – Emily Dickinson
#7 "Never give up. Have hope. Expect only the best from life and take action to get it." – Catherine Pulsifer
#8 "No matter the number of times you fail you must be determined to succeed. You must not lose hope. Don't stop in your storm. Don't give up so easily." – Tony Narams
#9 "Learn to ask even when you feel weak. Learn to work even if you don't want to. Learn to hope even when the odds are against you." – Maxime Lagacé
#10 "When you have lost hope, you have lost everything. And when you think all is lost, when all is dire and bleak, there is always hope." – Pittacus Lore
#11 "I guess I'm still holding on to something that I know will probably never happen, because somewhere deep down inside me, I have this little piece of hope that someday, it will." – Drake
#12 "Never lose faith in yourself, and never lose hope; remember, even when this world throws its worst and then turns its back, there is still always hope." – Pittacus Lore
#13 "When you're at the end of your rope, tie a knot and hold on." – Theodore Roosevelt
#14 "I am fundamentally an optimist. Whether that comes from nature or nurture, I cannot say. Part of being optimistic is keeping one's head pointed toward the sun, one's feet moving forward." – Nelson Mandela
#15 "Once you choose hope, anything's possible." – Christopher Reeve
#16 "We must accept finite disappointment, but never lose infinite hope." – Martin Luther King Jr.
#17 "It's always something, to know you've done the most you could. But, don't leave off hoping, or it's of no use doing anything. Hope, hope to the last!" – Charles Dickens
#18 "Most of the important things in the world have been accomplished by people who have kept on trying when there seemed to be no hope at all." – Dale Carnegie
#19 "We dream to give ourselves hope. To stop dreaming—well, that's like saying you can never change your fate." – Amy Tan
#20 "Remember, Hope is a good thing, maybe the best of things, and no good thing ever dies." – Stephen King
8 Quotes About Hope for the Future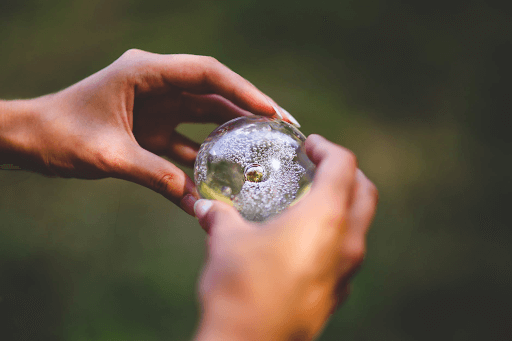 Source: Pexels
#1 "Hope is important because it can make the present moment less difficult to bear. If we believe that tomorrow will be better, we can bear a hardship today." – Thich Nhat Hanh
#2 "Learn from yesterday, live for today, hope for tomorrow. The important thing is not to stop questioning." – Albert Einstein
#3 "Hope is that thing inside us that insists, despite all the evidence to the contrary, that something better awaits us if we have the courage to reach for it and to work for it and to fight for it." – Barack Obama
#4 "Fear never builds the future, but hope does." – Joe Biden
#5 "With high hope for the future, no prediction is ventured." – Abraham Lincoln
#6 "Our world is constantly changing but the needs of our hearts remain the same, and so does God's power to transform our lives and give us hope for the future." – Billy Graham
#7 "Let your hopes, not your hurts, shape your future." – Robert H. Schuller
#8 "Our human compassion binds us the one to the other – not in pity or patronizingly, but as human beings who have learnt how to turn our common suffering into hope for the future." – Nelson Mandela
9 Other Inspirational Ray of Hope Quotes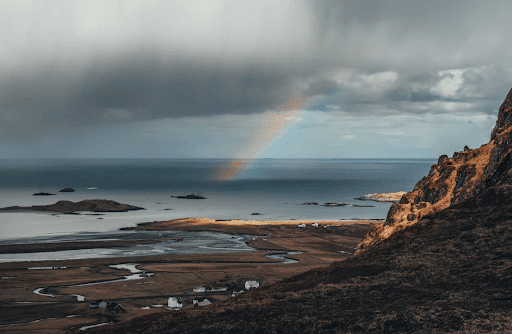 Source: Unsplash
#1 "Hope itself is like a star – not to be seen in the sunshine of prosperity, and only to be discovered in the night of adversity." – Charles Haddon Spurgeon
#2 "We need new words for what this is, this hunger entering our loneliness like birds, stunning our eyes into rays of hope. we need the flutter that can save us, something that will swirl across the face of what we have become and bring us grace." – Lucille Clifton
#3 "Whether you've seen angels floating around your bedroom or just found a ray of hope at a lonely moment, choosing to believe that something unseen is caring for you can be a life-shifting exercise." – Martha Beck
#4 "Hope is a beautiful thing. It gives us peace and strength and keeps us going when all seems lost. Accepting what you cannot change doesn't mean you have given up on hope. It just means you have to focus your hope on more humanely tangible and attainable goals." – Julie Donner Andersen
#5 "Hope is the companion of power and mother of success; for who so hopes strongly has within him the gift of miracles." – Samuel Smiles
#6 "The very least you can do in your life is figure out what you hope for. And the most you can do is live inside that hope. Not admire it from a distance but live right in it, under its roof." – Barbara Kingsolver
#7 "Hope is being able to see that there is light despite all of the darkness." – Desmond Tutu
#8 "God puts rainbows in the clouds so that each of us – in the dreariest and most dreaded moments – can see a possibility of hope." – Maya Angelou
#9 "Someday all you will have to light your way will be a single ray of hope and that will be enough." – Kobi Yamada
Also Read:
Wrapping Up
When things become out of your control, it's not bad to believe in a miracle that everything will work out. Hoping that there is still a better future waiting for you is the best way you can keep yourself strong.
Once you lose hope, you'll find it harder to rebuild yourself and getting back up will be a challenge. You'll be pulling yourself deeper and deeper into darkness until you snap and no amount of help can ever save you. So never lose hope. Keep that fire burning within you and live the life you deserve. We hope that you enjoyed our list of the best quotes about hope and strength here.