Sure, we hit a lot of bad things in 2020 – the COVID-19 pandemic, Kobe Bryant's untimely death, working from home, etc. To start anew, let these inspirational January quotes get your life rolling in 2022!
What's so special about January? For most people, it signifies the start of a brand new life. A chance to get back up and recover from last year's heartaches and disappointments, to fix things with the people you had a conflict with, and to find your purpose again. In short, January is a month of second chances for those who are looking for one.
To spread positivity in the coming months, here are some January motivational quotes including January birthday quotes you can read.
20 January Positive Quotes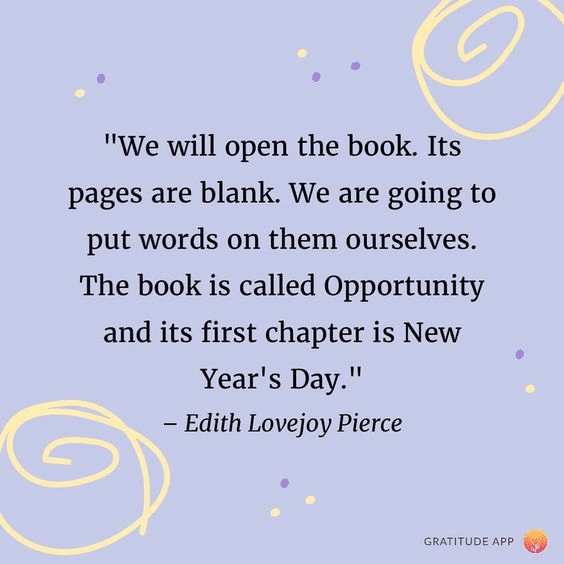 Source: Pinterest
Let's begin with inspirational January sayings as well as welcome January quotes to start this new year.
#1 "We will open the book. Its pages are blank. We are going to put words on them ourselves. The book is called Opportunity and its first chapter is New Year's Day." – Edith Lovejoy Pierce
#2 "I love beginnings. If I were in charge of calendars, every day would be January 1." – Jerry Spinelli
#3 "For a change, don't add new things in your life as a new year's resolution. Instead, do more of what's already working for you and stop doing things that are time-waste." – Salil Jha
#4 "Welcome January: January is a time of quiet and new beginnings – is the perfect time to reflect on how you want to live your life. January is the perfect time to refocus on your priorities and set goals." – Unknown
#5 "January – the first month of the year,
A perfect time to start all over again,
Changing energies and deserting old moods,
New beginnings, new attitudes." – Charmaine J. Forde
#6 "Every man should be born again on the first day of January. Start with a fresh page. Take up one hole more in the buckle if necessary, or let down one, according to circumstances; but on the first of January let every man gird himself once more, with his face to the front, and take no interest in the things that were and are past." – Henry Ward Beecher
#7 "We spend January 1 walking through our lives. Room by room, drawing up a list of work to be done, cracks to be patched. Maybe this year, to balance the list, we ought to walk through the room of our lives. Not looking for flaws but for potential." – Ellen Goodman
#8 "January looks forward to the new year and back to the old year. He sees the past and future." – M.L. Stedman
#9 "Welcome January: If anyone is in Christ, he is a new creation; old things have passed away; behold, all things have become new." – 2 Corinthians 5:17
#10 "January is here, with eyes that keenly glow, A frost-mailed warrior striding a shadowy steed of snow." – Edgar Fawcett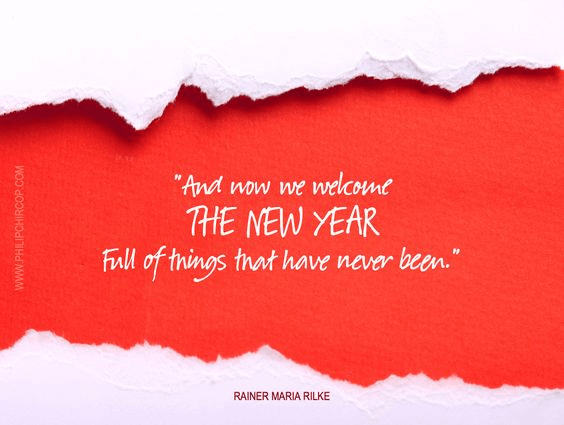 Source: Pinterest
#11 "And now let us believe in a long year that is given to us, new, untouched, full of things that have never been." – Rainer Maria Rilke
#12 "Like January weather,
The years will bite and smart,
And pull your bones together
To wrap your chattering heart."
– Dorothy Parker
#13 "It is deep January. The sky is hard. The stalks are firmly rooted in ice." – Wallace Stevens
#14 "January brings the snow,
Makes our feet and fingers glow."
– Sara Coleridge
#15 "Feeling a little blue in January is normal." – Marilu Henner
#16 "January was a two-faced month, jangling like jester's bells, crackling like snow crust, pure as any beginning, grim as an old man, mysteriously familiar yet unknown, like a word one can almost but not quite define." – Patricia Highsmith
#17 "January is always a good month for behavioral economics: Few things illustrate self-control as vividly as New Year's resolutions. February is even better, though, because it lets us study why so many of those resolutions are broken." – Sendhil Mullainathan
#18 "The new year stands before us, like a chapter in a book, waiting to be written." – Melody Beattie
#19 "To appreciate the beauty of a snowflake, it is necessary to stand out in the cold." – Aristotle
#20 "Thank goodness for the first snow, it was a reminder–no matter how old you became and how much you'd seen, things could still be new if you were willing to believe they still mattered." – Candace Bushnell
5 January Born Quotes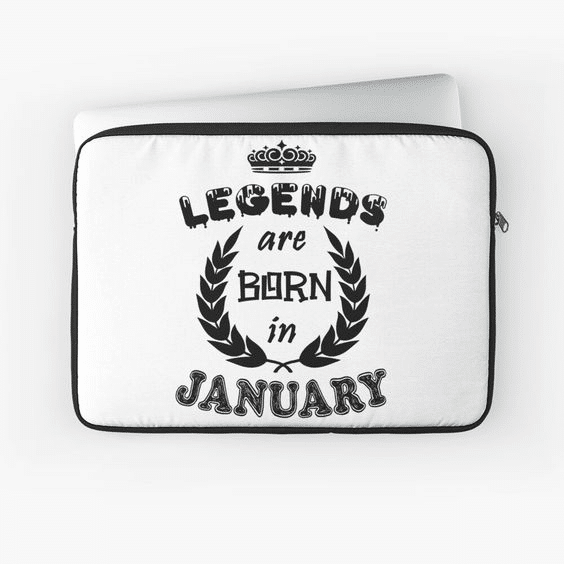 Source: Pinterest
If you are looking for legends are born in January quotes, the following quotes are for you:
#1 "I was born on the same day as Edgar Allan Poe and Dolly Parton: January 19. I am absolutely certain that this affects my writing in some way." – Eden Robinson
#2 "I was born in my parents' bedroom on January 16. The World Almanac says it was 1909. I say it was 1912. But what difference does it make as long as I feel 33?" – Ethel Merman
#3 "I was born in January.
In February I was one month old with lots of babe fevers.
March was my second month, but yet I wasn't marching.
April didn't get me fooled, because I learned a lot with my first two.
May, I may never tell you about it. Maybe this is why it is called May because you may never know about it!
June was my 6th month, I felt like an adult child.
July, August, September, October –
Oh my gosh, I'm almost one year old.
It's November. Christmas is around the corner.
December, I can hear the jingle bells.
It's January again, the new year's eve was festive.
I turned one, and I've just realized that before I complete my first cycle of life, I had the chance to live all seasons within the year."
– Annelysie Nassova
#4 "I was born on the first day of January 1941 in the front bedroom of my grandparents' house in Rodborough near Stroud in Gloucestershire where my mother had come to escape the bombing in London." – Sir Martin J. Evans
#5 "I was born on January 8, 1942, exactly three hundred years after the death of Galileo. I estimate, however, that about two hundred thousand other babies were also born that day. I don't know whether any of them was later interested in astronomy." –Stephen Hawking
5 Funny January Quotes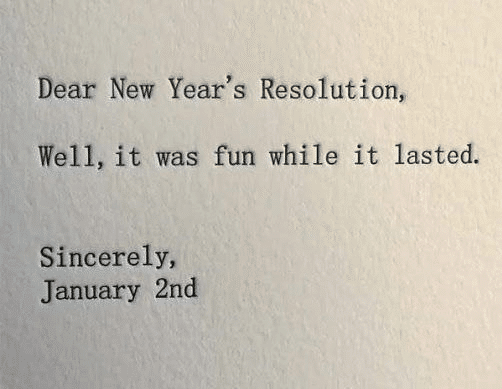 Source: Pinterest
Are you looking for January quotes that can bring a big smile to your face? Check out our compilation below:
#1 "Dear New Year's Resolution,
Well, it was fun while it lasted.
Sincerely,
January 2nd"
– Unknown
#2  "January is the worst month, you're fat and broke from Christmas, it's cold and dark 24/7, you're paler than ever it's just such a struggle." – Unknown
#3 "January – a month of empty pockets! let us endure this evil month, anxious as a theatrical producer's forehead." – Sidonie Gabrielle Colette
#4 "I've decided 2021 will start on February 1st. January is a free trial month." – Unknown
#5  "January is the garbage can of movies in America, directly after all the Oscar contenders have been out." – Michael Caine
Wrapping It Up
New beginnings are special and most often come only once, so don't miss your chances to have them. It's okay if you were not able to fulfill your New Year's resolution last year. Give yourself the second chance you are looking for.
Although many New Year's will still come, don't let this year pass. It's true that you can always have another chance for every new year, but will you wait until it's too late before you can start afresh? Start now. Time is precious and you're not getting any younger.
Related: