When it comes to investing, no one can beat Gordon Gekko's "greediness". Here are the best
Gordon Gekko quotes
from Wall Street's most admired villain!
"Greed is good." This is the most famous line from the award-winning movie, Wall Street, which was taken from Gordon Gekko's speech at the Teldar Paper AGM. Gordon was played by Michael Douglas who won an Oscar for Best Actor for his performance.
Although the Wall Street movie was released more than three decades ago, Gordon's character still perfectly reflects the modern generation. That is why a lot of today's financiers admire his charisma and his manipulative personality that led to his success. He was even considered as an antihero rather than an evil antagonist.
Yes, Gordon was clearly the villain in the story who was a ruthless and wealthy investor. In fact, he was the perfect epitome of greed. However, he left valuable real-life lessons that any businessman can learn from, and below are some of the best quotes from him:
11 Wise Gordon Gekko Quotes About Money and Investing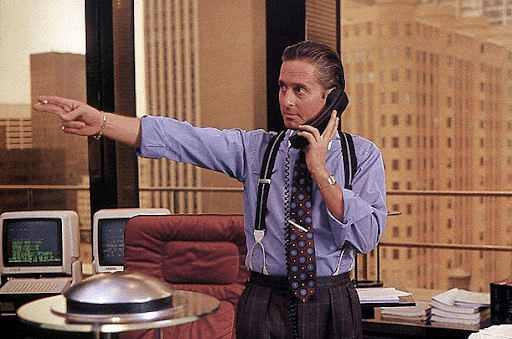 Source: Business Time
For those who are new to the world of investing, you should be aware that stock trading is a dangerous gamble. You can lose a big amount of money in the blink of an eye if you are not careful with your decisions. Here are words of wisdom from Wall Street's most successful investor that will show you that investing is not a child's game:
"If there's one thing I learned in prison, it's that money is not the prime commodity in our lives. Time is." – Gordon Gekko
You can't buy time with money. But with time, you can make money. As simple as that. Time is more valuable than money because you can never regain lost time, unlike lost money.
"It's all about bucks, kid. The rest is conversation." – Gordon Gekko
Again, this does not mean that you should attach great importance to money. It just means that when it comes to business, the main goal should be to make money by achieving success.
"You're walking around blind without a cane, pal. A fool and his money are lucky enough to get together in the first place." – Gordon Gekko
You are lucky once you make money, but don't just let your money stay stagnant in your bank. The value of money depreciates over time, so keep on multiplying it by investing it wisely.
"Money never sleeps, pal." – Gordon Gekko
News or information will keep on moving the stock market whether you are sleeping or not, even before and after trading hours. Some might even be making more money than you while you are sleeping. So you better get to work!
"I look at a hundred deals a day. I pick one." – Gordon Gekko
Invest your money in the best deals only. Gather enough information on different companies and study them well. After that, pick the one that would be really worth your money to avoid losses.
"The first lesson in business is: Don't get emotional about stock, it clouds your judgement." – Gordon Gekko
When it comes to business as well as investing, leave your emotions at the door. You will always make bad decisions from time to time, but don't allow discouragement to cloud your judgement.
"The mother of all evil is speculation." – Gordon Gekko
Don't be lazy and rely on speculation because the chances of losses will be higher. Work hard and do your own research thoroughly before making any decision. This ensures that you will be making the best choices.
"I don't throw darts at a board. I bet on sure things. Read Sun Tzu, 'The Art of War.' Every war is won before it is ever fought." – Gordon Gekko
You cannot change the results once they come out. Once you lose, you lose and you can never recover the money you lost. So before you bet on something, work hard on it first to guarantee a win.
"Money is a she. She sleeps in the bed with you with one eye open. Next thing you know, she might be gone forever." – Gordon Gekko
You may think that you are winning. But as we've said earlier, the market is changing 24/7. What might have seemed to be a win yesterday might turn into a loss in an instant.
"It's not a question of enough, pal. It's a zero sum game, some
body wins, somebody loses. Money itself isn't lost or made, it's simply transferred from one perception to another." – Gordon Gekko
In the stock market, there are only two types of investors: the winners and the losers. One's gain is another man's loss. That's just how it works. So if you want to be the winner, invest wisely.
"It's not about the money. It's about the game between people." – Gordon Gekko
Sometimes, the business world is just a competition between people – people who want to prove who is right. Some are even willing to lose a huge amount of money just to save their pride.
8 Other Noteworthy Gordon Gekko Quotes About Business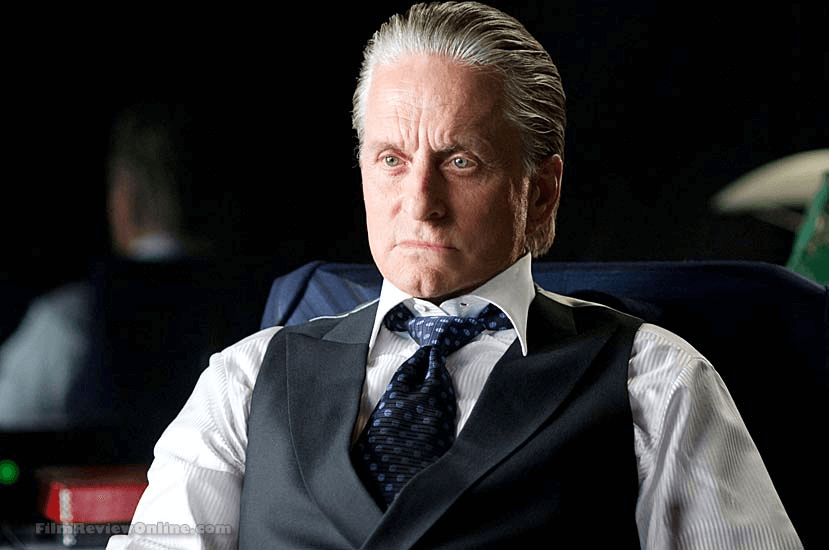 Source: Whosoever Desires
Just like investing, putting up a business is also a serious matter. Before you start one, you should equip yourself with the right skills and gain enough experience to ensure success. There's no better way to learn the skills you need than from people who are already experienced in the industry. Although Gordon Gekko is a fictional character, he was based on several real-life people on Wall Street so his views are reliable.
"The point is, ladies and gentlemen, that greed, for lack of a better word, is good. Greed is right. Greed works. Greed clarifies, cuts through, and captures the essence of the evolutionary spirit. Greed, in all of its forms, greed for life, for money, for love, knowledge, has marked the upward surge in mankind." – Gordon Gekko
This popular quote from the film sums up Gordon's mentality. He is saying that greediness encourages competition which stimulates progress, so it benefits the society rather than destroying it. Greed is why many businesses succeed, but there's a limit to being greedy.
"The most valuable commodity I know of is in
formation." – Gordon Gekko
Knowledge is power. When you gather information about your competitors, there is a higher chance that you will outplay them. Information also allows you to make more logical decisions based on facts rather than on speculations.
"Don't run when you lose, don't whine when it hurts. It's like first grade. No one likes a cry baby." – Gordon Gekko
Failures and discouragements are normal when you are doing business. They will make you frustrated and want to give up, but this is not the time to run away. Gather yourself and continue your fight toward success.
"No matter how bad things can go in your life, you can always come back." – Gordon Gekko
All successful people have encountered a lot of failures before they reached their goals. That's how they learned how to do better. Do not give up just because of one failure, keep on moving forward.
"I have no illusions about winning a popularity contest with any of you. I got roasted the other night – a friend of mine asked, 'Why are we honoring this man, have we run out of human beings?' I mean it's not always the popular guy who gets the job done." – Gordon Gekko
You don't need to be famous or influential to finish a task successfully. All you need are the right skills and mindset as well as hard work. Not all popular people are successful and vice versa.
"Well, in my book, you either do it right, or you get eliminated." – Gordon Gekko
It is dangerous to make mistakes when doing business because even a single mistake can lead your business to its downfall. So either you do everything right, or you'll fall behind the competition.
"One day, all those late nights and early mornings will pay off." – Gordon Gekko
Keep on working hard and doing your best. Focus on your goals to succeed. Success doesn't come easy. You need to persevere and be patient until your hard work bears fruit.
"If you need a friend, get a dog." – Gordon Gekko
You cannot trust anyone in the business world. So if you are looking for a faithful and devoted friend, a dog is better than another businessman. You can build a business relationship with your fellow businessmen. But when it comes to friendship, that rarely happens.
Also Read:
Wrapping Up
Gordon Gekko may be an ambitious, ruthless, and power-hungry investor, but what investor is not? Let's admit it – no businessman does not want to make lots and lots of money. In short, they are naturally greedy, we all are.
But greed can be good, too, sometimes. In fact, greed is what gave birth to successful societies. However, learn how to differentiate between good greed and bad greed. One wrong step can either lead you to your success or failure. We hope that you enjoyed reading our list of motivational quotes from Gordon Gecko.