Source: Pixabay
Do you think your ambitions are high enough to help you build the life you want as a successful businesswoman? Here are
Boss Babe quotes
to inspire you!
Boss Babe is an online community consisting of more than 100,000 ambitious women who want to make their own name in the business industry. It aims to help women become successful in their business journey through their high-value programs and proven frameworks. 
So Who's the Founder of Boss Babe?
Boss Babe was founded by two powerful businesswomen: Natalie Ellis (CEO) and Danielle Canty (President).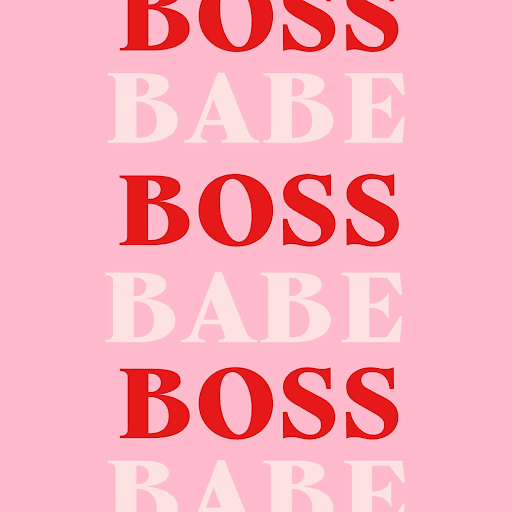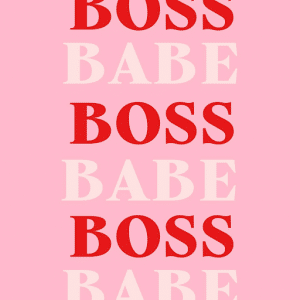 Boss Babe's New Branding posted on their Facebook Page
Natalie is a social media expert who was able to grow Boss Babe's Instagram account to more than 3 million followers in only 3 years. She was even featured in various major publications such as Forbes and Entrepreneur. 
Danielle, on the other hand, is the business' left-brain who is an expert in operations, growth strategy, and memberships.
Do you want to be successful and powerful like Natalie and Danielle? Learn their secrets through these Boss Babe motivation quotes!
Top 4 Inspirational Quotes from
Boss Babe
Being ambitious will not be enough for you to reach your dreams if you don't have the motivation to act on them.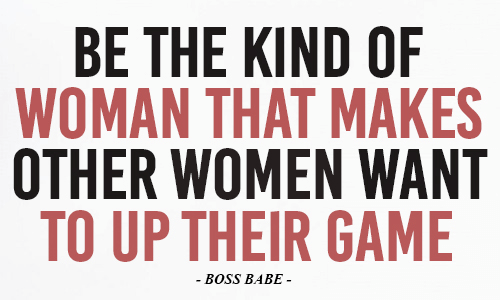 source: pixabay
Struggles on your business venture can never be avoided and sometimes, you will feel unmotivated. 
Taking a short break is not bad, but don't wait for your business to fall apart before you start acting again. Let these Boss Babe quotes give you inspiration:
"No matter how you feel, get up, dress up, show up, and never give up." – Boss Babe
When you encounter problems during your business journey, feeling down is normal because after all, we are only humans. But no matter how hard your days are, always keep going. Remember that better days are coming.
"Of course it's hard. Of course you're stressed, but these are all things that are putting you ahead." – Boss Babe
Challenges are important in every success story because they are what motivate you to do better. They build the strength and give you the wisdom you need to help you reach your dreams.
 "You are strong enough to face it all, even if it doesn't feel like it right now." – Boss Babe
Do you feel like you don't have the strength to improve your business? Be at ease, the strength you are looking for is always in you. You have all what it takes.
"I came here to conquer." – Boss Babe
Remember, you chose this path to conquer, not the other way around. Don't let bad situations and disappointments defeat you. You've already made a lot of sacrifices just to give up.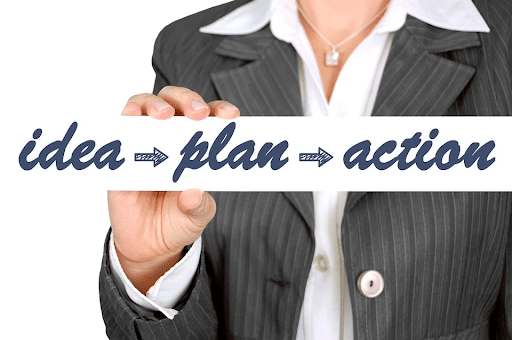 Source: Pixabay
4 Best Boss Babe Money Quotes
Which woman entrepreneur wouldn't want to make a lot of money? Money is a business' lifeblood. Making enough money ensures that you meet your expenses, repay your investors, and grow your business. Knowing how to handle your cash flow properly and mastering what goes where are among the most important keys to your business' success. In relation to money, below are more Boss Babe money quotes you can read:
"I'm not going to be the girl who didn't pursue her dreams because she didn't have money." – Boss Babe
It's true that you need money in order to start any business. But will you allow the lack of money to hinder you from becoming successful? Not having money is not enough reason to forget your dreams.
"At this point in my life, if it's not making me money, making me better, or making me happy, then I don't have time for it." – Boss Babe
Your time is precious, so you should only give it to the things that make you grow and happy. And as a businesswoman, give it to the things that can give you money.
"Don't get angry, get money. Choose yourself, focus on improving your life, and get committed to your goals. You are in control here." – Boss Babe
Learn to control your anger every time something doesn't go as you planned it to. You have control over your actions so choose to focus on your goals instead, one of which is to make money for your business.
"Businesswomen are changing. We build digital empires. We make money from our phones. We change the world with wifi." – Boss Babe
Social media marketing has caused a significant impact on the business industry. It gives businesswomen the power they need to rise above the competition. This allows them to revolutionize the business world. Learn to maximize social media and use it to your advantage.
4 Condescending Boss Babe Attitude Quotes
Having the right attitude will do a lot when it comes to business. Your attitude influences how you respond to certain ideas and situations as well as the decisions you make. A good businesswoman should learn how to be positive always and how to deal with situations responsibly. Learn more about having the right business attitude with these quotes below:
"Switch that attitude for gratitude." – Boss Babe
Are you used to complaining every time something bad happens in your career? Do you know that complaining only makes things worse? Learn to be more grateful for the good little things instead.
"If you want to change your life, change your attitude." – Boss Babe
If you want to be successful in your business, act like it. Don't expect success to come to you without any effort. Nobody has become successful by just sitting and complaining about why nothing is happening.
"Make more moves and less announcements." – Boss Babe
When you have a great business plan, avoid announcing it to people and acting proud when you haven't done anything yet. Someone might even try to stop you from doing it. Fewer words, more action.
"Put your excuses to bed and get comfortable with being uncomfortable." – Boss Babe
Here we are again with excuses and complaining. Forget excuses and just do what you're supposed to do, even if you're uncomfortable doing it. You won't ever become successful if you choose to keep on staying in your comfort zone.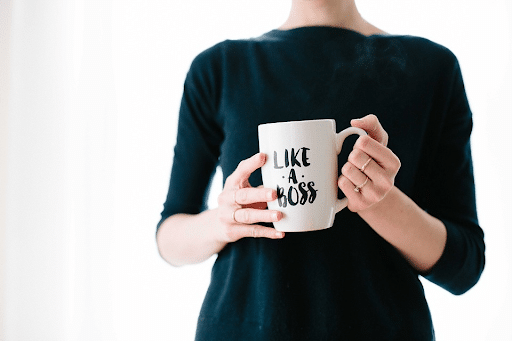 Source: Pixabay
4 Monday Boss Babe Quotes to Start Your Week
It's Monday again – the day that is dreaded by many people. It signifies the start of another restless week that will make you wish for Friday to come quickly. It's okay to grieve the loss of the weekend. But if you are aiming for success, being motivated and positive on a Monday will have a big impact on the rest of your week. So if you want to watch your business grow, here are inspirational Monday quotes that can help you:
"Wake up, hustle, repeat." – Boss Babe
Do you know the biggest secret to success? Consistency. Do everything with consistency if you want to see great results. You might think that doing the same thing over and over again is useless. But be patient, you'll get to the top at the right time.
"Let me adjust my crown and get my day started." – Boss Babe
There are times when your crown will fall off, but don't lose your cool. Adjust your crown with elegance and start your day wearing your confidence like a queen. You can do it!
"When Monday is your favorite day, you know you are winning." – Boss Babe
Being excited for the coming of a whole new week to execute another set of your wicked plans is the best feeling you could ever have. When you look forward to Monday instead of dreading it, you know that you are close to achieving your goals.
"I succeed because I just don't talk about making things happen. I actually go ahead and make them happen." – Boss Babe
As you start this week, always keep in mind that success needs actions. Words alone will not do anything. Get out there and aim to do more even if it means getting your hands dirty!
4 Boss Babe Friday Quotes to Slay Your Day
Any hardworking employee who has experienced a lot of pressure since the start of the week would anticipate the coming of Friday. It is the day that gives us relief after a long, busy week. 
In fact, we couldn't wait for the weekend to come so that we can finally rest our tired bodies and minds. However, let these Friday quotes motivate you to keep doing your best in your career despite your hectic week:
"It's time for the Friday slay." – Boss Babe
It's Friday again and you should end this week spectacularly. Don't let the stress of the week make you look haggard and less powerful. End your Friday the same way you started your Monday. Feel the energy and be fabulous.
"You are not tired, you're uninspired." – Boss Babe
When you feel tired and restless at the end of a business week, is it really because you're exhausted physically? Or is it just because you don't feel inspired? Being unmotivated can intensify the stress you are feeling. So in times when you feel tired, just look for inspiration.
"Success is a decision." – BossBabe
Your success will always depend on your own decisions. You can't always blame other people for your failures. If you really want to succeed, start acting and make better decisions. Don't slack just because it's Friday. Whether this day will be productive or not, it will always depend on your actions. 
"If you're not happy, that's your fault." – Boss Babe
Are you feeling sad because this week didn't end well as you expected it to? Well, ask yourself: who's fault was it? Are you sure that you did everything as best as you can to make sure that your business keeps growing?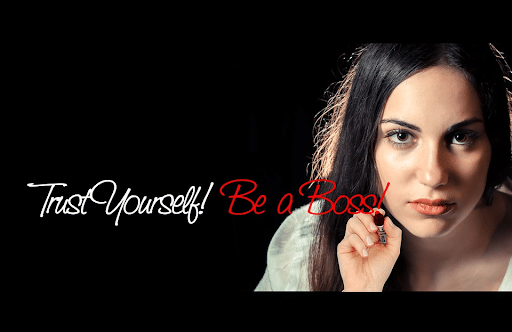 Source: Pixabay
Also Read:
Conclusion
Being a woman in the business world has never been easy. You will face a lot of criticisms and discrimination, especially in a world that is run mostly by men. But with the right attitude and mindset, nothing is impossible.
There have been a lot of successful female entrepreneurs around the world who have proven that being a woman is never a hindrance to your success. You just need to be brave and courageous enough to fight for your ambitions. We hope that these Boss Babe quotes were able to give you the inspiration you need.