Do you feel like giving up when you think you've already done everything but nothing seems to work? Let these
keep going quotes
inspire you to persevere!
All of us face obstacles every now and then, but there are those who seem to go through endless challenges. 
Since you're here, I assume you're one of the many people who've gone through and are still going through a lot of battles. It's frustrating to see people around you reach their dreams effortlessly while you're here struggling to stay afloat.
You see successful people everywhere you look but you see failure when you turn to your own reflection. You seem to be the only one who was left behind and you'll feel very discouraged that you'll think about giving up. But how would you know what's at the end of this dark path when you will give up halfway through?
Cheer up, my friend! As long as you are breathing, there's still hope. Here are some of the top motivational quotes to keep going that we have carefully selected just for you!
17 Top Quotes to Keep You Going Through Tough Times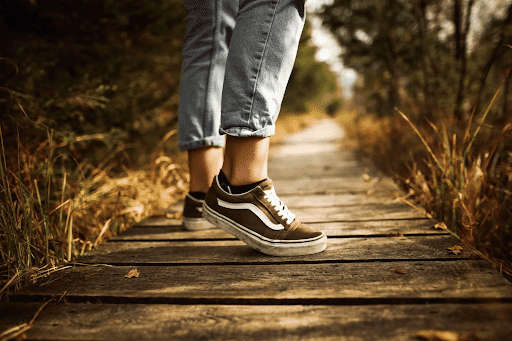 Source: Pexels
#1 "Keep on going, and the chances are that you will stumble on something, perhaps when you are least expecting it. I never heard of anyone ever stumbling on something sitting down." – Charles F. Kettering
#2 "I'm not going to get somewhere and say, 'OK, I'm done.' Success is never final; I'll just keep on going. The same way as failure never being fatal. Just keep going. I'm going to the stars and then past them." – Conor McGregor
#3 "Believe in yourself, take on your challenges, dig deep within yourself to conquer fears. Never let anyone bring you down. You got to keep going." – Chantal Sutherland
#4 "Of course everyone has those moments of frustration now and then, when you say, 'I wish I could play well already – or just stop.' But it's too much trouble to stop just for a moment of frustration. It is when you keep going that you make the most progress." – Hilary Hahn
#5 "I am not judged by the number of times I fail, but by the number of times I succeed: and the number of times I succeed is in direct proportion to the number of times I fail and keep trying." – Tom Hopkins
#6 "Always believe in yourself and keep going. You don't have to have the most talent in the world. You don't have to be the smartest person in the world. If you persist and you persist and you persist, you will be successful." – Dean Cain
#7 "Never give up, keep going, don't quit, die in your tracks before ever giving up. If we back down every time we are faced with something tough, we are complete failures." – LT. Lavoir
#8 "Everyone goes down a road that they're not supposed to go down. You can do two things from it. You can keep going down that road and go to a dark place. Or you can turn and go up the hill and go to the top – try to go to the top." – Julian Edelman
#9 "The success gate is far at the end of the long failure corridor. Keep moving no matter how many potholes you step into. You will get there with time!" – Israelmore Ayivor
#10 "You simply have to put one foot in front of the other and keep going. Put blinders on and plow right ahead." – George Lucas
#11 "I realized early on that success was tied to not giving up. Most people in this business gave up and went on to other things. If you simply didn't give up, you would outlast the people who came in on the bus with you." – Harrison Ford
#12 "Never give up, for that is just the place and time that the tide will turn." – Harriet Beecher Stow
#13 "Courage is not having the strength to go on; it is going on when you don't have the strength." – Theodore Roosevelt
#14 "If you can't fly, then run. If you can't run, then walk. If you can't walk, then crawl. But whatever you do, you have to keep moving forward." – Martin Luther King Jr
#15 "Our greatest weakness lies in giving up. The most certain way to succeed is always to try just one more time." – Thomas A. Edison
#16 "Believe in yourself and all that you are, know that there is something inside you that is greater than any obstacle." – Christian D. Larson
#17 "Most of the important things in the world have been accomplished by people who have kept on trying when there seemed to be no hope at all." – Dale Carnegie
More Keep Going Inspirational Quotes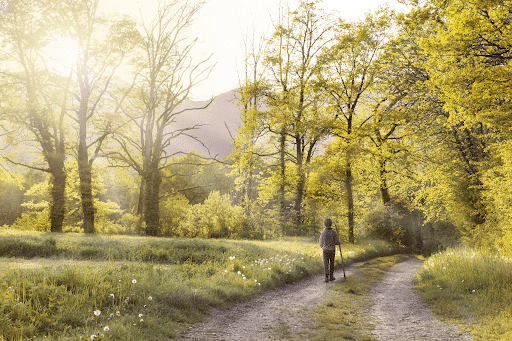 Source: Pexels
#18 "If you're going through hell, keep going." – Winston Churchill
#19 "It is the combination of reasonable talent and the ability to keep going in the face of defeat that leads to success." – Martin Seligman
#20 "I want to be the best, but it comes with a lot of work. And it can be pressure if you put it on yourself in that way. But if I keep going the way I'm going, and with the good Lord guiding me the way he's been guiding me, and the way I let him take control of my life, the sky is the limit." – Ed Reed
#21 "Inaction breeds doubt and fear. Action breeds confidence and courage. If you want to conquer fear, don't sit at home and think about it. Go out and get busy." – Dale Carnegie
#22 "What's done is done. What's gone is gone. One of life's lessons is always moving on. It's okay to look back to see how far you've come but keep moving forward." – Roy T. Bennett
#23 "Don't give up. There are too many nay-sayers out there who will try to discourage you. Don't listen to them. The only one who can make you give up is yourself." – Sidney Sheldon
#24 "Challenges are gifts that force us to search for a new center of gravity. Don't fight them. Just find a new way to stand." – Oprah Winfrey
#25 "To have faith doesn't mean you get any less frustrated when you don't do your best, but you know that it's not life and death. Take what you're given, and when you continue to work hard, you will see results. That will give you the confidence you need to keep going." – Tom Lehman
#26 "Courage doesn't always roar, sometimes it's the quiet voice at the end of the day whispering 'I will try again tomorrow'." – Mary Anne Radmacher
#27 "Some people want it to happen, some people wish it would happen, others make it happen." – Michael Jordan
Also Read:
Wrapping Up
Giving up is never an option when you think that all hopes are lost. It's okay to rest for a while and enjoy that personal space for yourself where you can sulk and be "lazy" for once. However, don't stay there for too long while all doors are already closing behind you.
Keep plowing on. A strong-willed heart is always rewarded the best prizes. We hope that these inspirational quotes to keep going have been successful in motivating you to never give up. In addition, here are 7 ways to keep going when you want to give up that you can read.