Are you expecting a new member in your family? The best way to welcome them is through these heartwarming
welcome quotes
!
Your family is a priceless treasure who will always be with you no matter what. No matter how many problems you encounter and how many times they disappoint you, your family will always be your family. You are meant to understand and lift each other up especially during hard times. This is why strengthening family bonds is important to build a firm foundation where your children can grow productively.
A new family member means another person to love and cherish for the rest of your life. Speaking of, are you expecting a baby, an in-law, or the arrival of a family member who has been away for a long time in your home? Then this is the perfect place for you! Welcome them from the bottom of your heart through our best picks of the top welcome quotes here!
15 Cute Welcome Baby Quotes for Your Adorable Mini Versions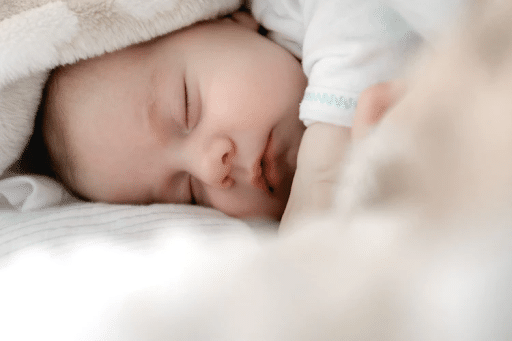 Source: Unsplash
Let's start our list with these cute welcome baby boy quotes and welcome baby girl quotes:
#1 "When the first baby laughed for the first time, the laugh broke into a thousand pieces and they all went skipping about, and that was the beginning of fairies." – James Matthew Barrie
#2 "A new baby is like the beginning of all things – wonder, hope, a dream of possibilities." – Eda J. Le Shan
#3 "Those eyes so ecstatic with the gleam of new life, the wide laugh that no doubt uses up so much of the breath contained in those tiny lungs." – Saim Cheeda
#4 "Before you were born I carried you under my heart. From the moment you arrived in this world until the moment I leave it, I will always carry you in my heart." – Mandy Harrison
#5 "I have no name: I am but two days old. What shall I call thee? I happy am, Joy is my name. Sweet joy befall thee!" – William Blake
#6 "Babies are bits of stardust, blown from the hand of God." – Larry Barretto
#7 "When the baby is born, all that pain (that was endured) vanishes in an instant. Love for that tiny baby makes one forget the pain, the fear." – Hope Bradford
#8 "The children we bring into the world are small replicas of ourselves and our husbands; the pride and joy of grandfathers and grandmothers. We dream of being mothers, and for most of us that dreams are realized naturally. For this is the Miracle of Life." – Azelene Williams
#9 "Nothing compares to becoming aware of the massive face of the universe hidden in a newborn's stare." – Curtis Tyrone Jones
#10 "Making the decision to have a child is momentous. It is to decide forever to have your heart go walking around outside your body." – Elizabeth Stone
#11 "I think that I see something deeper, more infinite, more eternal than the ocean in the expression of the eyes of a little baby when it wakes in the morning and coos or laughs because it sees the sun shining on its cradle." – Vincent Van Gogh
#12 "Babies are like little suns that, in a magical way, bring warmth, happiness, and light into our lives." – By Kartini Diapari-Oengider
#13 "It was the tiniest thing I ever decided to put my whole life into." – Terri Guillemets
#14 "Perfection only exists in babies and pastries." – Gayle Wray
#15 "You know what the great thing about babies is? They are like little bundles of hope. Like the future in a basket." – Lish McBride
10 Welcome to the Family Quotes for Your In-Laws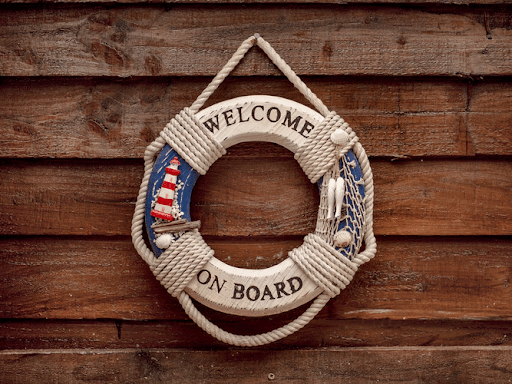 Source: Unsplash
Now, here are touching quotes to welcome a new family member:
#1 "The informality of family life is a blessed condition that allows us all to become our best while looking our worst." – Marge Kennedy
#2 "You don't choose your family. They are God's gift to you, as you are to them." – Desmond Tutu
#3 "It didn't matter how big our house was; it mattered that there was love in it." – Peter Buffett
#4 "Becoming part of our family means you accept us the same way we accept you – unconditionally."
#5 "Being part of a family means smiling for photos." – Harry Morgan
#6 "It's easy to become a part of this family. Just open your heart and we'll all rush in."
#7 "Being a family means you are a part of something very wonderful. It means you will love and be loved for the rest of your life." – Lisa Weed
#8 "Welcome to the family, we have a one-word family rule – participate!"
#9 "Having somewhere to go is home. Having someone to love is family. And having both is a blessing."
#10 "As the newest member of the family, prepare to be loved."
8 Other Welcome Home Quotes
#1 "Yes I'll come get you, and I will bring you home.
I'll come get you, and I will bring you home.
I'll come get you, and I'll say: Welcome home."
– Tegan Quin
#2 "Come inside this heart of mine. It's not my own. Make it home. Come and take this heart and make it all your own. Welcome home."
#3 "Welcome home. Welcome home. Without you here, it's not the same and I've been waiting here. Welcome home." – Joy Williams
#4 "Welcome home. It's good to have you back where you belong."
#5 "Welcome to our home. It's where love resides, memories are created, friends always belong, and laughter never ends."
#6 "No matter under what circumstances you leave it, home does not cease to be home. No matter how you lived there – well or poorly, welcome home."
#7 "Now that you are back, the steely cold walls of our house will finally feel like the warm and loving walls of a home. Welcome home."
#8 "Welcome home my dear, you have arrived." – Elton John
Wrapping Up
A new family member is always great news and something worth celebrating. Aside from making your family bigger, they make your family bonding times happier and more meaningful. That's why you need to speak from the heart when you are welcoming them to show how grateful you are to have them. We hope you enjoyed reading our collection of the best family welcome quotes here.