Source: Pexels
Got an upcoming exam, a presentation, an interview, or any similar event?  Here are some inspirational preparation quotes to ensure your success!
Most people often underestimate the preparation phase when the truth is, it is the most important step to make sure that everything works out. Regardless of what you are preparing for, being overprepared is always better than being underprepared.
If you are looking for exam preparation quotes or quotes about planning, practice, and preparation to keep you calm before the main event comes, check out our compilation below!
#1 "The foundation of confidence in virtually every field is preparation." – Brian Tracy
#2 "I routinely discover academic studies that examine how people use self-talk and pep talks, rituals and superstition, mental tricks and other gambits to prepare for the high-pressure tasks of a white-collar professional. In many cases, evidence shows that these routines really do help people perform better." – Daniel McGinn
#3 "There is no such thing as luck. There is only adequate or inadequate preparation to cope with a statistical universe." – Robert A. Heinlein
#4 "You were born to win, but to be a winner, you must plan to win, prepare to win, and expect to win." – Zig Ziglar
#5 "If a person does not prepare for their success when their opportunity comes, it will only make them look foolish." – Alexcious Mwathi
#6 "He who is not prepared today, will be less so tomorrow." – Ovid
#7 "While others are dreaming and talking, you can be taking action and preparing for opportunities that are just over the horizon." – Catherine Pulsifer
#8 "The key is not the will to win. Everybody has that. It is the will to prepare to win that is important." – Bobby Knight
#9 "Preparation is the key to leadership success. The more prepared you are the less your struggle to make it happen and the more your effectiveness!" – Israelmore Ayivor
#10 "The truth is you and I are in control of only two things – how we prepare for what might happen and how we respond to what just happened. The moment when things actually do happen belongs to God." – DeVon Franklin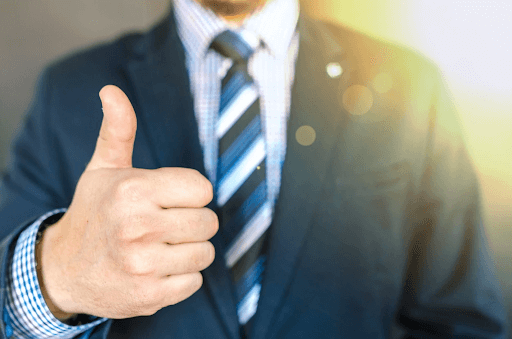 Source: Pexels
#11 "An effective negotiation won't work if you're not prepared, plus you're becoming aggressive for the wrongful reasons." – Patrick Kennedy
#12 "He who is best prepared can best serve his moment of inspiration." – Samuel Taylor Coleridge
#13 "Behind every brilliant performance there were countless hours of practice and preparation." – Eric Butterworth
#14 "The best preparation for tomorrow is to do today's work extremely well." – Jeff Ribman
#15 "Imperfect preparation gives rise to the thousand-fold forms that express physical and mental inferiority and insecurity." – Alfred Adler
#16 "By failing to prepare, you are preparing to fail." – Benjamin Franklin
#17 "The beginning of your fortune lies at the intersection of preparation and opportunity." – Bill Tharp
#18 "Be overprepared so that you won't underperform." – Gary Mack
#19 "The will to win is important, but the will to prepare is vital." – Joe Paterno
#20 "The better you're prepared, the better chance you'll have at staying on top of everything that is coming your way." – Colin Adams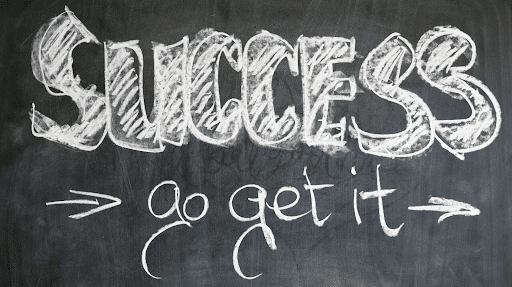 Source: Pexels
#21 "Planning is bringing the future into the present so that you can do something about it now." – Alan Lakein
#22 "Success depends upon previous preparation, and without such preparation, there is sure to be failure." – Confucius
#23 "One's goals will quickly be considered unrealistic if he's not adequately prepared to meet them." – Jessica Minty
#24 "Meticulous planning will enable everything a man does to appear spontaneous." – Mark Caine
#25 "Before anything else, preparation is the key to success." – Alexander Graham Bell
#26 "We all need to plant seeds in order to spring to life. Similarly, you can't climb a mountain starting at the top. It takes preparation, tools, skills and a set path to follow one step at a time." – Catherine Pulsifer
#27 "Preparation eradicates cowardice, which we define as the failure to act in the midst of fear." – Veronica Roth
#28 "There are no secrets to success. It is the result of preparation, hard work, and learning from failure." – Colin Powell
#29 "Excellence without effort is as futile as progress without preparation." – William Arthur Ward
#30 "Today's preparation determines tomorrow's achievement." – Unknown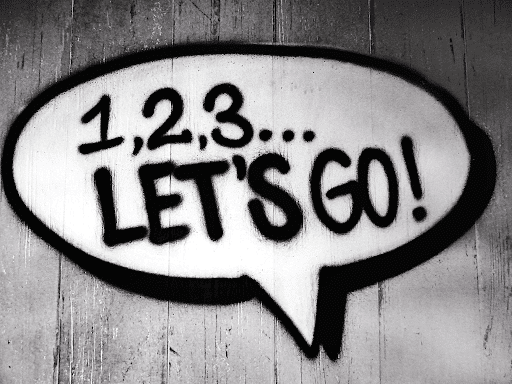 Source: Pexels
#31 "I believe success is preparation because the opportunity is going to knock on your door sooner or later but are you prepared to answer that?" – Omar Epps
#32 "You cannot move forward in any project, or task, career, relationship or changing a habit unless you plan. And, preparation is not the end but only the beginning." – Byron Pulsifer
#33 "The best preparation for the future is the present well seen to, and the last duty is done." – George Macdonald
#34 "Talent alone won't make you a success. Neither will be in the right place at the right time unless you are ready. The most important question is: 'Are you ready?'" – Johnny Carson
#35 "Success is never an accident; it's always the result of a plan. They say chance favors the prepared so get prepared and stay ready so that you don't have to get ready later on when it is too late." – Tony A. Gaskins Jr.
#36 "What we prepare for is what we shall get." – William Graham Sumner
#37 "I believe that people make their own luck by great preparation and good strategy." – Jack Canfield
#38 "Champions do not become champions when they win the event, but in the hours, weeks, months, and years they spend preparing for it. The victorious performance itself is merely the demonstration of their championship character." – T. Alan Armstrong
#39 "Unlike riding a roller coaster or being pregnant, being prepared is not an "all or nothing" thing. Being a little bit prepared is a whole lot better than not being prepared at all. Being well prepared is better than being a little bit prepared. You determine how much you are willing to do. Practicality reigns." – Barbara Salsbury
#40 "Confidence is preparation. Everything else is beyond your control." – Richard Kline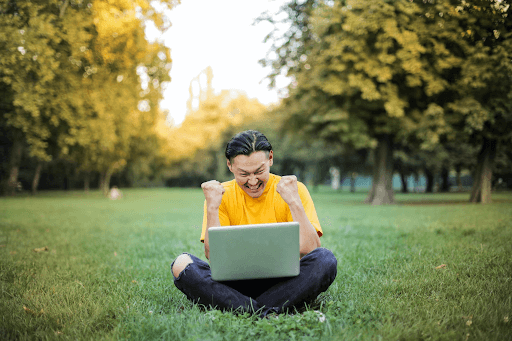 Source: Pexels
#41 "You must prepare for success even if there is no indication of it. You must prepare for success even if you have become accustomed to failure. You must prepare for success even if nobody in your life ever achieved anything. Take time to prepare hard." – John Ndeere
#42 "You have to prepare physically, mentally, emotionally and spiritually to conquer any mountain." – Lailah Gifty Akita
#43 "First, I prepare. Then I have faith." – Joe Namath
#44 "You were born to win, but to be the winner you were born to be, you have to plan to win and prepare to win. Then and only then can you expect to win." – Zig Ziglar
#45 "Give me six hours to chop down a tree and I will spend the first four sharpening the axe." – Anonymous
#46 "It's not the will to win that matters – everyone has that. It's the will to prepare to win that matters." – Paul Bear Bryant
#47 "With such a tough competition, it is only mandatory to prepare for a job interview, like it is your last day on earth (it sure feels like it). You must put your best foot forward. Do core preparation, from your attire, body language to even a simple handshake." Daniel Transon
#48 "If you prepare yourself at every point as well as you can, with whatever means you may have, however meager they may seem, you will be able to grasp the opportunity for broader experience when it appears. Without preparation you cannot do it." – Eleanor Roosevelt
#49 "Preparation, I have often said, is rightly two-thirds of any venture." – Amelia Earhart
#50 "Expecting results, will inspire you to prepare for the situation that you are expecting. By preparing, you have already practiced what it will feel like when the situation arrives." – Huni Hunfjord
Wrapping It Up
When you are confident that you are fully prepared for any event in your life, there is nothing you need to worry about. Don't stress yourself thinking about what's going to happen next, like what if you're going to fail? What if it doesn't go as you've expected it to?
Calm down, my friend. Just do your best and make sure to plan carefully and you'll surely get the success you wanted all along. We hope that these quotes about preparation were able to inspire you to do your best. Good luck!
Related: