Through the ups and the downs, people feel a variety of emotions. So whether it be happy or sad, let these 51 Emotional Quotes help you let out some steam.
Emotions are something ingrained in us the moment we were born. Even babies as young as 2-3 months old are able to show interest or disgust. It's something that we feel day by day without fail. And of course, it's something that greatly impacts our decisions and actions. 
Remember that time you first posted in social media, and that certain high you felt when you were getting likes? That drove you to post again and again, didn't it? Yup, emotions were definitely at play there. That time you ate something that was so disgusting that you never ate it again? That's right- emotions are again at play.
During these times, it seems that the emotion everyone has been feeling is sadness, and fear. And, we're telling you- It's okay to feel these emotions. What you're feeling is valid, don't let anyone tell you otherwise. We know it's hard to stay positive these days, but things will definitely get better.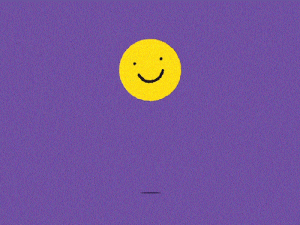 Source: Tapestudio (dribble)
In here, we've prepared quotes on emotions, and emotional love quotes– just to name a few. Hopefully reading these will make you understand your feelings more, and help you to express your emotions better. 
So what are you waiting for? Strap on, and get ready to go through the rollercoaster of emotions!
5 Quotes On Emotions
To start off, we've listed Quotes on Emotions to help you understand what you're feeling.
#1  "Your thoughts affect your emotion. Your emotions affect your decisions. Your decisions affect your life. Have a positive attitude, strong sense of self and the ability to recognize and share a wide range of feelings with others in a constructive way particularly sharing with people who care for you." — Dr Anil Kumar Sinha
#2  "Don't let your emotions build inside! Just let it all out. Embrace it. That is a part of growth and health for your life defenses." — Anonymous
#3  "I am a human being, with feelings and emotions and scars and flaws, just like anyone else." — Josh Gordon
#4  "Every day we have plenty of opportunities to get angry, stressed or offended. But what you're doing when you indulge these negative emotions is giving something outside yourself power over your happiness. You can choose to not let little things upset you." — Joel Osteen
#5  "Unexpressed emotions will never die. They are buried alive and will come forth later in uglier ways." — Sigmund Freud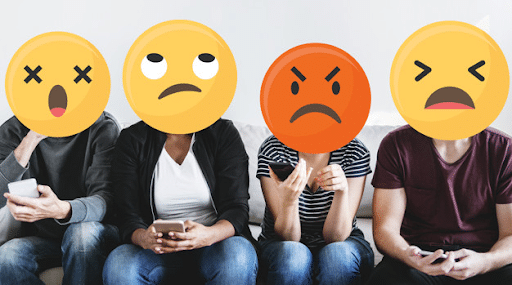 Source: rawpixel (freepik)
Hope that prepared you for the heavier quotes! Here are the Best Emotional Quotes about love, life, and family. 
9 Emotional Friendship Quotes
Friends are people we share a close bond with. We share with them moments of joy, anger, pain, and sadness. Here are some Emotional Friendship Quotes to help you foster your friendship. You can also use these to express how you feel for them!
#1  "It's easy to forgive the mistakes of others. But it's hard to rebuild the trust that has been destroyed." — Anonymous
#2  "Friendship is the hardest thing in the world to explain. It's not something you learn in school. But if you haven't learned the meaning of friendship, you really haven't learned anything." — Anonymous
#3  "A true friend is the person who can safeguard your deepest secret and yet will not misjudge you or disown you." — Anonymous
#4  "Love is overwhelming, love is emotional, love is unimaginable, love is desire, love is destiny, but friendship is a single percent more than love." — Anonymous
#5  "Broken friendships are really hard to fix but sometimes we just have to believe that everything will be okay at the end." — Anonymous
#6  "In everyone's life, at some time, our inner fire goes out. It is then burst into flame by an encounter with another human being. We should all be thankful for those people who rekindle the inner spirit." – Albert Schweitzer
#7  "You are not alone if you have someone to rely on. And if someone has only you to rely on, you can never be alone." — Jhiess Krieg
#8   "No matter how much a friend has upset you, you should talk to them and sort things out, life is too short to be angry over trivial things."  — Anonymous
#9  "Friendship means understanding, not agreement. It means forgiveness, not forgetting. It means the memories last, even if contact is lost. Friendship means understanding, not agreement. It means forgiveness, not forgetting. It means the memories last, even if contact is lost." — Anonymous
7 Emotional Sister Quotes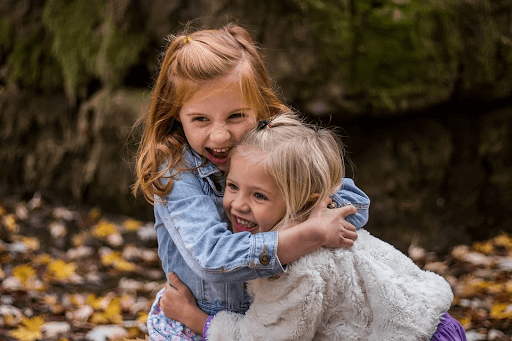 Source: Pexels 
Through the quarrels and small feuds- your sister is always there for you. She serves as your second mom, your best friend, and of course- your closest confidant. Here are Emotional Messages for Sisters that will help you properly express your love for your sister.
#1  "I smile because you're my sister I laugh because you can't do anything about it." – Anonymous
#2  "Sisters may drive you crazy, get into your stuff and irritate you. However, if anyone else dares say so, a sister will defend you to the death." – Anonymous
#3  "If you don't understand how a woman could both love her sister dearly and want to wring her neck at the same time, then you were probably an only child." — Linda Sunshine
#4  "Having a sister is like having a permanent friend! Someone you can't get rid of, someone who is always ratting you out! But at the end of the day, you love them so much!"  – Anonymous
#5  "You may be as different as the sun and the moon, but the same blood flows through both your hearts. You need her, as she needs you." — George R.R. Martin
#6  "You are the person who holds me in my bad times, you are the person who dances with me in my happiness. I can't recall even a single day when you were absent from my life. I really love you sister." – Anonymous
#7  "What's the good of news if you haven't a sister to share it?" – James DeVries
9 Emotional Father Quotes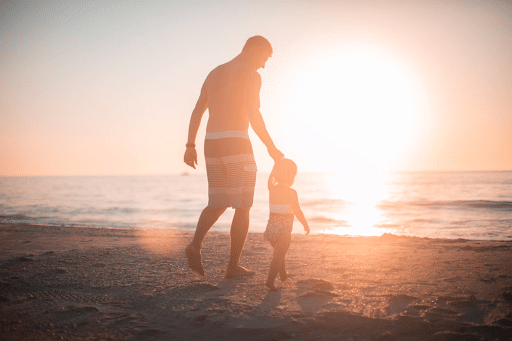 Source: Derek Thomson (Unsplash)
Daddy, pops, papa. Whatever you call your dad, know that he loves you all the same. The emotional connection between father and daughter, however, is beyond words. Dads will always be protective of their little angels. Use these Emotional Quotes for Father and Emotional Father-Daughter Quotes to express to your dad how grateful you are. 
And remember- cherish every moment you have with your dads!
#1   "They say that from the instant he lays eyes on her, a father adores his daughter. Whoever she grows up to be, she is always to him that little girl in pigtails. She makes him feel like Christmas. In exchange, he makes a secret promise not to see the awkwardness of her teenage years, the mistakes she makes or the secrets she keeps." — Anonymous
#2   "When you're young, you think your dad is Superman. Then you grow up, and you realize he's just a regular guy who wears a cape." — Anonymous
#3  "Anyone can be a father, but it takes someone special to be a dad, and that's why I call you dad, because you are so special to me." — Wade Boggs
#4  "The greatest gift I ever had Came from God, and I call him Dad!" — Anonymous
#5  "I am a princess not because I have a prince, but because my father is a king." – Anonymous
#6  "My father died many years ago, and yet when something special happens to me, I talk to him secretly not really knowing whether he hears, but it makes me feel better to half believe it." — Natasha Josefowitz
#7  "He sweeps her hair back from her ears and he swings her above his head. He says she is his émerveillement, he says he will never leave her, not in a million years." — Anonymous
#8  "The reason why daughters love their Dad the most is…that there is at least one man in the world who will never hurt her." — Anonymous
#9  "Certain is it that there is no kind of affection so purely angelic as of a father to a daughter. In love to our wives there is desire; to our sons, ambition; but to our daughters there is something which there are no words to express." — Joseph Addison
4 Deep Love Quotes For Her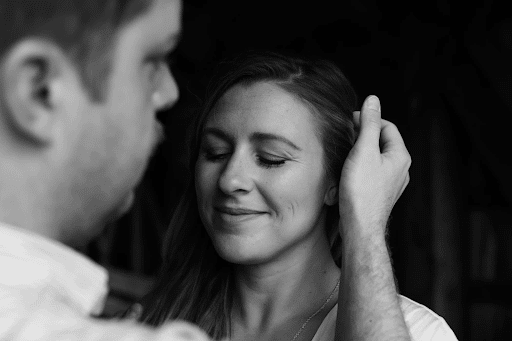 Source: Taylor Deas-Melesh (Unslash)
Sometimes words leave us when we try to express our love for our wife or girlfriend. To help you with this, here is a Deep Sweet Love Message for Her. 
#1  "I love you without knowing how, or when, or from where. I love you straightforwardly, without complexities or pride; so I love you because I know no other way." – Pablo Neruda
Going through a breakup? To help you with this, we've listed some break up quotes for her. 
#2  "How do you know when it's over?" "Maybe when you feel more in love with your memories than with the person standing in front of you." — Gunnar Ardelius
#3  "I always knew looking back on the tears would make me laugh, but I never knew looking back on the laughs would make me cry." – Dr. Seuss
#4  "If you cannot hold me in your arms, then hold my memory in high regard.
And if I cannot be in your life, then at least let me live in your heart." ― Ranata Suzuki
2 Husband Hurt Wife Quotes
Getting hurt is never easy, getting hurt by the person you promised to spend your life with- well that's another story. Here are husband hurt wife quotes to help you.
#1  "There is never a reason to fight about money. money can always be made but hurtful words can never be taken back."— Anonymous
#2  "If you succeed in cheating someone, don't think that the person is a fool. Realize that the person trusted you much more than you deserved." — Anonymous
10 Sad Love Quotes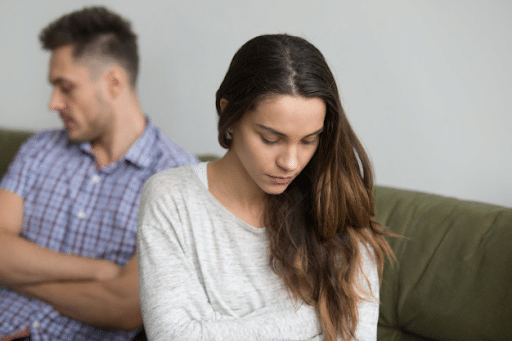 Source: yanalya (freepik)
Most everyone's a sucker for love. Love, after all, makes the world go round. But sometimes, love does not last long because circumstance does not allow it. To help you with this, we've compiled sad quotes about love and pain. 
#1  "I know that I should have never let you go. I should have never left you all alone. You were my home." — Anonymous
#2  "When it comes to love and loss, acceptance is never easy. We can't make someone see all we have to give, make them love us, or make them change. All we can do is move on and stop wasting time." — Anonymous
#3  "Someday you'll cry for me like I cry for you, some day you'll miss me like I missed you, some day you'll need me like I needed you, some day you'll love me but I won't love you." — Anonymous
#4  "It hurts to see the one you really love loves someone else. But it hurts even harder when you find out that you were just their bridge to cross over to their loved ones." — Tshepo Koos Maluleke — Anonymous
#5   "When you truly love somebody, you will always love them no matter how much torture they have put you through, because you can't imagine your world better without them." — Anonymous
If it's not obvious yet, we're suckers for hurt sad quotes. Here are a few more to make it hurt.
#6  "You cannot force someone to stay and love you if they are no longer happy being with you." — Anonymous
#7   "Love is when you shed a tear and still want her, it's when she ignores you and you still love her, it's when she loves another guy but you still smile and say I'm happy for you, when all you really do is cry." — Fad Ibra
#8  "I hope he loves you like I did, Hugged you tight like I did, Wanted you as much as I did, Makes you smile like I did, and cares about you as much as I did, but at the end he didn't lose you like I did." — Pheng Xiong
#9  "Sometimes you think you've gotten over a person, but when you see him smile you suddenly realize you're just pretending you're over him to ease the pain of knowing that he will never be yours." — Scot Kennedy
#10  "My only crime was loving you and my punishment was the broken heart, you gave me when you walked out of my life." — Rashida Rowe
5 Feeling Empty Quotes
The feeling… of not feeling anything is like floating through an endless sea of nothingness. And if you're feeling like this, dear reader, hopefully everything will get better soon. Grab a cup of your favorite tea! 
Here are emotionally drained quotes that you can relate to.
#1  "She was tired, with that tiredness that only emptiness brings." ― Paolo Giordano
#2  "It is beautiful, it is endless, it is full and yet seems empty. It hurts us." — Jackson Pearce
#3  "I felt myself being invaded through and through, I crumbled, disintegrated, and only emptiness remained." ― Stanislaw Lem
#4  "This was the truth at the core of my existence: this yawning emptiness, scantily clad in rage." — Hillary Jordan
#5  "When you're full of yourself, God can't fill you. But when you empty yourself, God has a useful vessel." — Max Lucado
Wrapping Up
Hopefully you were able to let out your emotions after reading our list. Had a cry? Great! Laughed? Well that's even better!
If you want to read more emotional articles, we have these articles that are sure to invoke strong emotions in you: