Starting afresh seems hard especially if you don't want to embrace changes. Let these
new beginning quotes
motivate you to start anew to achieve a better you.
Letting go of something that you've already been used to can be painful and appears to be impossible to do. Such things include agonizing memories, past mistakes, and unhealthy habits that have greatly affected the way you live. When you've become too attached to these things, you tend to isolate yourself and feel like you don't belong.
You'll feel so alone (worthless even) and frustrated why nobody can even understand you well. But you see, the problem lies in how you perceive things. You'll see nothing good when you've hidden too deep inside your shell and have become too far for people to reach.
Why not come out of the darkness from your past and start over? If you are having a hard time doing so, here are inspirational new life quotes and fresh start quotes to make the process easier for you.
21 of the Best New Chapter in Life Quotes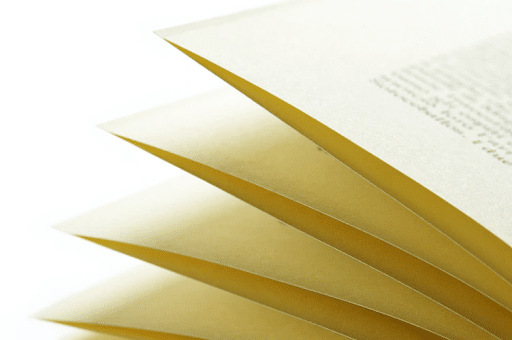 Source: Unsplash
#1 "Take the first step in faith. You don't have to see the whole staircase, just take the first step." – Martin Luther King Jr.
#2 "There comes a day when you realize turning the page is the best feeling in the world, because you realize there is so much more to the book than the page you were stuck on." – Zayn Malik
#3 "No, this is not the beginning of a new chapter in my life; this is the beginning of a new book! That first book is already closed, ended, and tossed into the seas; this new book is newly opened, has just begun! Look, it is the first page! And it is a beautiful one!" – C. JoyBell C.
#4 "It's never too late to become who you want to be. I hope you live a life that you're proud of, and if you find that you're not, I hope you have the strength to start over." – The Curious Case of Benjamin Button
#5 "The sun is a daily reminder that we too can rise again from the darkness, that we too can shine our own light." – S. Ajna
#6 "For better it is to make a beginning of that which may lead to something than to engage in a perpetual struggle and pursuit in courses which have no exit." – Francis Bacon
#7 "You may have a fresh start any moment you choose, for this thing that we call 'failure' is not the falling down, but the staying down." – Mary Pickford
#8 "But here's the thing: The something new, it isn't necessarily bad. In fact, in some ways, maybe it's better." – Nick Lake
#9 "It's never too late to go for a dream or make a change in your life. You can reinvent yourself, build a new career and maintain a positive outlook on life, at any age – even when your world is collapsing around you." – Michele Laine
#10 "Do not wait until the conditions are perfect to begin. Beginning makes the conditions perfect." – Alan Cohen
#11 "If you want to fly in the sky, you need to leave the earth. If you want to move forward, you need to let go of the past that drags you down." – Amit Ray
#12"Getting over a painful experience is much like crossing monkey bars. You have to let go at some point in order to move forward." – C.S. Lewis
#13 "The truth is, unless you let go, unless you forgive yourself, unless you forgive the situation, unless you realize that the situation is over, you cannot move forward." – Steve Maraboli
#14 "Nothing is predestined. The obstacles of your past can become the gateways that lead to new beginnings." – Ralph Blum
#15 "If you're brave enough to say goodbye, life will reward you with a new hello." – Paulo Coelho
#16 "Every day is a chance to begin again. Don't focus on the failures of yesterday, start today with positive thoughts and expectations." – Catherine Pulsifer
#17 "Starting over is an acceptance of a past we can't change, an unrelenting conviction that the future can be different, and the stubborn wisdom to use the past to make the future what the past was not." – Craig D. Lounsbrough
#18 "No matter how hard the past is, you can always begin again." – Buddha
#19 "Keep on beginning and failing. Each time you fail, start all over again, and you will grow stronger until you have accomplished a purpose – not the one you began with perhaps, but one you'll be glad to remember." – Anne Sullivan
#20 "The first step towards getting somewhere is to decide you're not going to stay where you are." – J.P. Morgan
#21 "Some of us think holding on makes us strong, but sometimes it is letting go." – Herman Hesse
More
today is a new day quotes.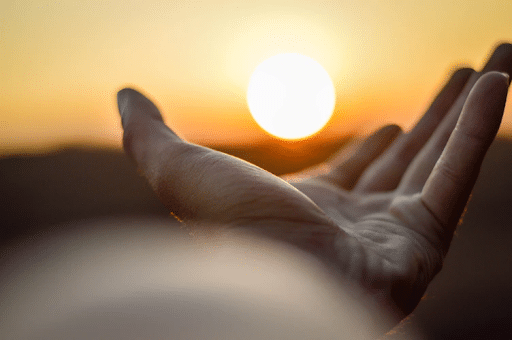 Source: Unsplash
#22 "Hit the reset button. Whatever happened yesterday, forget about it. Get a new perspective. Today is a new day. Fresh start, begin now." – Germany Kent
#23 "Let your past be a reason for growth and greatness not blame and shame. Today is a new day!" – Carol 'CC' Miller
#24 "Each day is always breaking out anew. Aspirations swirling around what you do." – Richard L. Ratliff
#25 "Never look back reminiscing on yesterday, smile for the future. Tomorrow's a new day." – Zayn Malik
#26 "When you take the U out of mourning, it's a brand new day!" – John Edward
#27 "On the other side of this darkness, a new day will slowly dawn." – Corban Addison
#28 "Today is a brand new day. Forget about yesterday. It does not matter. Forget about tomorrow it will take care of itself. Concentrate on this day. Make it the best ever." – Mary-Frances Winters
#29 "Today is a new day. Even if you were wrong yesterday, you can get it right today." – Dwight Howard
#30 "Every day is a new day, and you'll never be able to find happiness if you don't move on." – Carrie Underwood
Also Read:
Wrapping Up
It's okay to look back on your past but your purpose should be to learn from it, not to dwell on it. Because when you dwell on the past, you'll fail to see the good things including the people who truly care for you. So get up and move forward or you'll miss the best things that life has in store for you.
Remember, nothing is ever too late for the one who chooses to change for the better. Here are 50 ways to start fresh to help you. Hope you enjoyed reading our collection of the best new start quotes here!