Teenage love, though so immature, has its own charm. Here are sweet
young love quotes
that'll show what it feels like to fall in love for the very first time.
First of all, what age is young love? According to a survey conducted by IllicitEncounters published in Bustle, young love is defined as the age at which people fall in love for the first time.
Although the majority of the participants found their first love at ages 15 to 18, 45% of them are yet to find theirs. This means that it's possible for people to experience first love even in their mid-twenties.
Young or not, here are young love quotes for the ones who crave the innocence of teenage love.
10 Young Love Quotes for Him and Her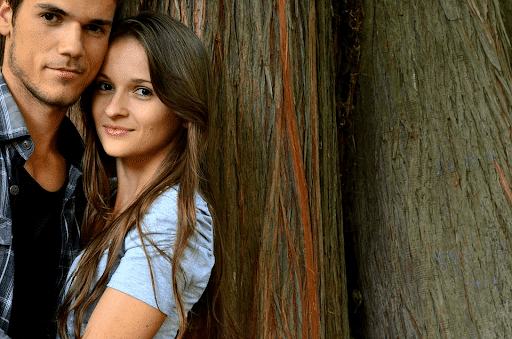 Source: Pixabay
#1 "Just thinking about you brings a smile to my face, a twinkle to my eye, and a skipped beat to my heart." – Ash Sweeney
#2 "For it was not into my ear you whispered, but into my heart. It was not my lips you kissed, but my soul." – Judy Garland
#3 "To be young and in love is one of the best feelings in the world. Holding you is another great feeling, but kissing you is the best."
#4 "They say we're too young to love. But maybe, they're too old to remember." – Wiz Khalifa
#5 "I know we're too young and it's still early to say this, but I hope you're the one."
#6 "I'm not perfect. I'll annoy you, tick you off, say stupid things, and then take them back. But put all that aside, you'll never find a person who cares and loves you more than me."
#7 "If I know what love is, it is because of you." – Hermann Hesse
#8 "The first day you came into my life, I realized that you will stay here until the end. I will love you 'till the end of time."
#9 "I like it when you smile, but I love it when I'm the reason."
#10 "I just want you, that's it. All your flames, mistakes, smiles, giggles, jokes, sarcasm. Everything. I just want you."
4 Quotes About Young Love Lasting Forever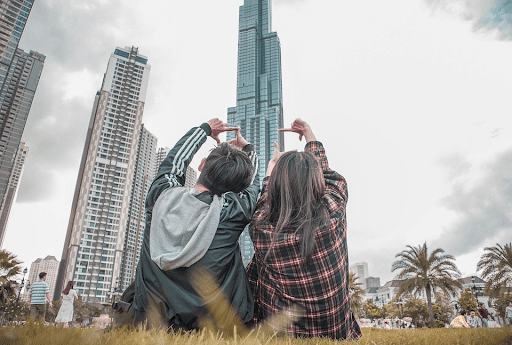 Source: Pixabay
#1 "The beautiful thing about young love is the truth in our hearts that it will last forever." – Atticus
#2 "I know we're young, but we have the kind of love that could last forever. Let us grow together, have our roots intertwined, and our souls merged."
#3 "The night is still young, and so is our love. The night may not last forever, but so shouldn't our love. For there will be another night to cherish, there might not be another love." – Arjun Kashyap
#4 "It took me a while to work out what it was; love – the kind of love that shouldn't exist for two sixteen-year-olds. It's almost too much. Too heavy. Too soon. I used to worry about what could be left. What is there to look forward to when you fall into this kind of love when you're so young? And then I worked it out. Forever. I have forever to look forward to." – Jay McLean
9 Young Love Quotes in Romeo and Juliet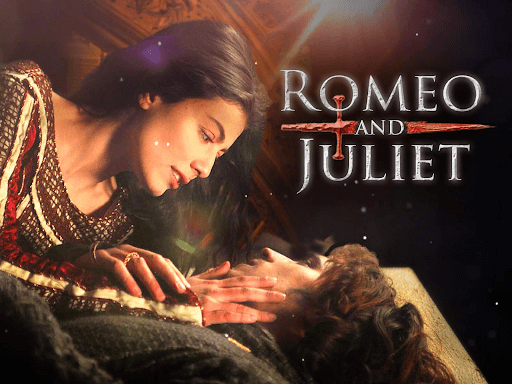 Source: Amazon
#1 "Young men's love lies not truly in their hearts, but in their eyes."
#2 "This love that thou hast shown
Doth add more grief to too much of mine own.
Love is a smoke raised with the fume of sighs;
Being purged, a fire sparkling in lovers' eyes;
Being vexed, a sea nourished with loving tears.
What is it else? A madness most discreet,
A choking gall, and a preserving sweet."
#3 "My bounty is as boundless as the sea,
My love as deep; the more I give to thee,
The more I have, for both are infinite."
#4 "Love moderately. Long love doth so.
Too swift arrives as tardy as too slow."
#5 "Did my heart love till now? forswear it, sight! For I ne'er saw true beauty till this night."
#6 "Alas, that love, so gentle in his view,
Should be so tyrannous and rough in proof!"
#7 "I take thee at thy word:
Call me but love, and I'll be new baptized;
Henceforth I never will be Romeo."
#8 "Amen, amen! but come what sorrow can,
It cannot countervail the exchange of joy
That one short minute gives me in her sight:
Do thou but close our hands with holy words,
Then love-devouring death do what he dare;
It is enough I may but call her mine."
#9 "Is love a tender thing? It is too rough, too rude, too boisterous, and it pricks like thorns."
Other Quotes About Young Love That Profoundly Explains
50 Shades of Grey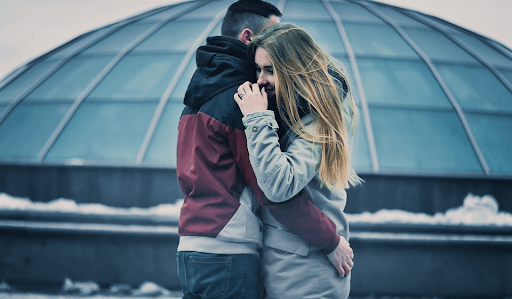 Source: Pixabay 
#1 "Love is too young to know what conscience is." – William Shakespeare
#2 "The heart that loves is always young."
#3 'I don't believe in magic.'
The young boy saint.
The old man smiled.
'You will when you see her.'
– Atticus
#4 "The magic of first love is our ignorance that it can ever end." – Benjamin Disraeli
#5 "Young love is like a raging fire that can't be tamed. It's addictive and borderline obsessive. Satisfying in every way, yet never getting enough. I'm the flames, and he's the fuel keeping me burning. We are perfect." – Paige P. Horne
#6 "Love in the bosom of youth is the well-spring whence arise the pure fountains of hope, great deeds and swelling thoughts of a bright future." – William Shakespeare
#7 "Young love is a flame; very pretty, often very hot and fierce, but still only light and flickering. The love of the older and disciplined heart is as coals, deep-burning, unquenchable." – Henry Ward Beecher
#8 "There is nothing like young love. It comes at a time before the heart knows to protect itself. When everything important is raw and exposed—the perfect environment for a soul-sucking, heart-crushing burst." – Alessandra Torre
#9 "For the record, I would like to point out that it is NOT being obsessive to memorize a boy's Young love is wild and outrageous, laughing at moderation and blinding us to common sense." – H. Jackson Brown, Jr.
#10 "O tender yearning, sweet hoping!
The golden time of first love!
The eye sees the open heaven,
The heart is intoxicated with bliss;
O that the beautiful time of young love
Could remain green forever."
 – Friedrich Schiller
#11 "Oh, what is young love! The urge of the race. A blaze that ends in babies or ashes." – Gertrude Atherton
#12 "When you're in young love your pulse pounds, your palms sweat, and there are butterflies in your stomach. It's like diarrhea for your heart." – Daniel Tosh
Also Read:
Wrapping It Up
Regardless of how old you are when someone awakened your heart from its deep slumber, first love is still first love. It's the time when you feel like you're young again. The time when love was still filled with innocence and all sunshine and rainbows like it's never going to end. The time when you still believe in forever and in love without conditions. Yes, young love is the kind of love that everyone wished never ended.
So while you're still young, enjoy the beauty of being in love and believe in forever while you still can. Because when real love comes along, it's not gonna be a fairy tale like you expected it to be.