Source: Pixabay
Can't get over your first love? Let's bring you back to the times when love was still pure and innocent with these first love quotes!
First love – 2 simple words yet so magical that it can even open a portal to your teenage years in just a blink of an eye. It brings back the memories of when you had this new, intense feeling for someone. Someone whom you had all your firsts and whom you thought would be your forever. Yes, maybe it's true that "first love never dies", but why? What makes first love so special?
According to Lifehack, it's because your first love is innocent and powerful. It represents your youth, it comes with other firsts, and it happens only once. Besides, who wants to forget that one person who made you experience pure love for the first time?
To those who can't get over their first love, here are some "1st love quotes" that will bring back the feeling of being young again!
#1 "The magic of our first love is our ignorance that it can never end." – Benjamin Disraeli
#2 "No, this trick won't work. How on earth are you ever going to explain in terms of chemistry and physics so important a biological phenomenon as first love?" – Albert Einstein
#3 "That first love. And the first one who breaks your heart. For me, they just happen to be the same person." – Sarah Dessen
#4 "You remember your first love because they show you, prove to you, that you can love and be loved, that nothing in this world is deserved except for love, that love is both how and you become a person and why." – John Green
#5 "I remember what it felt like to fall in love for the first time. You think you'll never love like that again. But you do." – Jenny Han
#6 "You know the first moment you look at him/her and you felt that feeling that you've never felt before then you know you have fallen in love with just one look." – When You Know
#7 "The first stab of love is like a sunset, a blaze of color — oranges, pearly pinks, vibrant purples." – Anna Godbersen
#8 "First love is ravaging — it just guts you in the most wonderful way, if you can see through it." – Noah Centineo
#9 "I am glad it cannot happen twice, the fever of first love. For it is a fever, and a burden, too, whatever the poets may say." – Daphne du Maurier
#10 "They say that your first love never dies. You can put out the flames, but not the fire." – Bonnie Tyler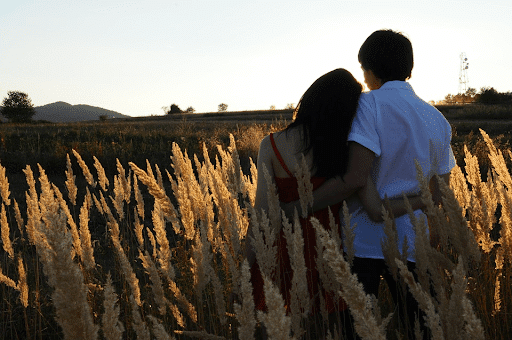 Source: Pixabay
#11 "No one forgets their first love. You're experiencing all those endorphins and all that dopamine and that obsession with one another for the very first time in your life, so it makes it that much cuter." – James Marsden
#12 "First romance, first love, is something so special to all of us, both emotionally and physically, that it touches our lives and enriches them forever." – Rosemary Rogers
#13 "He smiles at me, and I am suddenly seventeen again – the year I realize that love doesn't follow the rules, the year I understood that nothing is worth having so much as something unattainable." – Jodi Picoult
#14 "Like an old photograph, time can make a feeling fade, but the memory of a first love never fades away." – Tim McGraw
#15 "We think of first love as sweet and valuable, a blessed if hazardous condition." – Roger Ebert
#16 "When everything happens to you when you're so young, you're very lucky, but by the same token, you're never going to have that same feeling again. The first time anything happens to you – your first love, your first success – the second one is never the same." – Lauren Bacall
#17 "First love, with its frantic haughty imagination, swings its object clear of the everyday, over the rut of living, making him all looks, silences, gestures, attitudes, a burning phrase with no context." – Elizabeth Bowen
#18 "Everybody has their first love. I think it goes back to being in love with the idea of being in love. Everybody wants love, and your first love is special. You've never experienced anything like that. It's good to have a fond memory of it." – Meaghan Jette Martin
#19 "The first time you fall in love, it changes your life forever, and no matter how hard you try, the feeling never goes away." – Nicholas Sparks
#20 "My first love, I'll never forget, and it's such a big part of who I am, and in so many ways, we could never be together, but that doesn't mean that it's not forever. Because it is forever." – Rashida Jones
#21 "First love is only a little foolishness and a lot of curiosity." – George Bernard Shaw
#22 "You can only give your heart away once, after that, everything else will chase your first love." – Tarryn Fisher
Other You Are My First and Last Love Quotes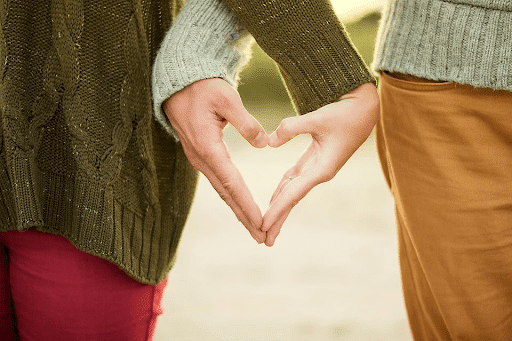 Source: Pixabay
#1 "Men always want to be a woman's first love. That is their clumsy vanity. Women have a more subtle instinct about things: What they like is to be a man's last romance." – Oscar Wilde
#2 "The future for me is already a thing of the past. You were my first love and you will be my last." – Bob Dylan
#3 "A man is lucky if he is the first love of a woman. A woman is lucky if she is the last love of a man." – Charles Dickens
#4 "Being someone's first love may be great, but to be their last is beyond perfect." – Unknown
#5 "First love is dangerous only when it is also the last." – Branislav Nusic
#6 "You will forever be my first love. It is the kind of love that only happens once and the kind that will last forever. It is the kind of love where everyone would see as perfect." – Unknown
#7 "I will never forget the way that my hand felt in yours, the way that your lips awoke a sense of vibrancy in the depths of my soul. I will never forget the joys in the simplicity of our moments together. I will never settle for anything less than what we had." – Emma Ranstein
Wrapping It Up
Our first love does hold a special place in our hearts, even though it didn't last forever. It's the time when everything good about love started. The time when everything we hoped for about how love should be, happened.
Maybe we miss those days because we crave the purity of young love. How wonderful it would be if we can actually go back to those innocent days. However, we do hope that these first meet love quotes were able to successfully bring you back to those times. 
Also Read: