Being classy is about having confidence, charisma, and style all in one package. Here we've listed the 33 best Classy Quotes so you too can #StayClassy.
When you hear the word classy, who do you think of? Do you envision a strong person in authority or a stylish fashionista? Or do you think of a person sipping wine, while dressed in a nice suit? Or did you think of a famous person, or even someone you know? 
Whatever your answer may be (our personal choice is Barney Stinson); the description for all of them will probably be this: a person who is confident, stylish, charismatic, graceful, smart. And add responsible, and independent to complete the list. Basically it's someone most of us aspire to be. 
So to help inspire you, here are the best Classy Captions for Instagram. And of course, we won't miss out on Classy Women, and Men Quotes. 
16 Classy Captions For Instagram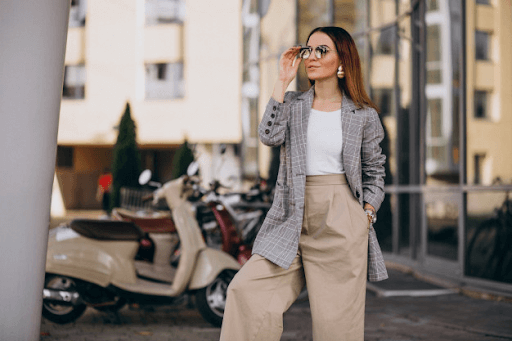 Source: senivpetro (freepik)
Want to show the world that you're one classy guy/gal? Here are classy classy captions for girls and boys!
Girls, it's your time to shine. Here are classy insta bio for girls which you can post on social media. #StayClassy
#1  "Classy is when a woman has everything but doesn't show off."
#2  "I'm an addict, I'm addicted to success. Thankfully, there's no rehab for success."
#3  "Success is the by-product of your attitude."
#4  "If Cinderella can get her prince charming without taking her dress off, then so can you."
#5  "Classy is saying a lot without speaking a word!"
#6  "No matter what a woman looks like, if she's confident, she's sexy." – Paris Hilton 
#7  "Have confidence, not ego. Search for love, not lust. Be classy, not trashy."
#8  "Keep your heels, head, and standards high."
#9  "Classy women never lose their dignity."
#10  "Life isn't perfect but your outfit can be."
#11  "Never make excuses."
#12  "A gentleman makes commitments."
#13  "You can pay for school but you can't buy class!"
#14  "The only real elegance is in the mind."
#15  "Some call it arrogant, I call it confidence." – Beyoncé
#16  "A girl should be two things classy and fabulous." – Coco Chanel
10 Classy Women Quotes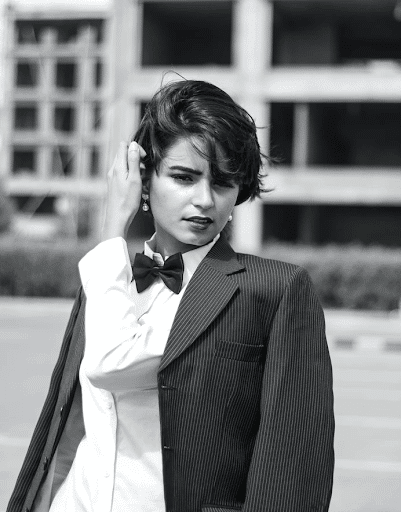 Source: senivpetro
Audrey Hepburn is the perfect example of a classy woman- class, style, elegance- she got it all! The following are classy independent woman quotes for a strong independent woman like you.
#1  "Elegance is the only beauty that never fades."- Audrey Hepburn 
#2  "Your clothes should be tight enough to show you're a woman but loose enough to show you're a lady." – Marilyn Monroe
#3  Classy is when a woman has everything to flaunt but chooses not to show it." – Unknown
#4  "A real woman makes her own decisions in life. She's responsible, and doesn't follow but she leads. She's always about accomplishing goals, and she never settles for anything less because she's a woman, and nothing more." – Bryan Burden
#5  "To be elegant is first of all to know oneself, and to know oneself well requires a certain amount of reflection and intelligence." – Genevieve Antoine Dariaux
#6  "Being elegant and looking expensive is a matter of three things: confidence, good taste, and a bit of mystery. Not about money; you don't need to have any designer's clothes to be elegant." – Amy Cuddy
#7  "Sexy is when a woman has everything to flaunt, but chooses not to show it." – Unknown
#8  "Boss women are classy, strong, independent, loyal and lovable. They know what they deserve and they go for it." – Unknown
#9  "There is no point in trying to put things for show, you need class in order to do something." – Unknown
#10  "A woman with a voice is by definition a strong woman. But the search to find that voice can be remarkably difficult." – Melinda Gates
7 Classy Men Quotes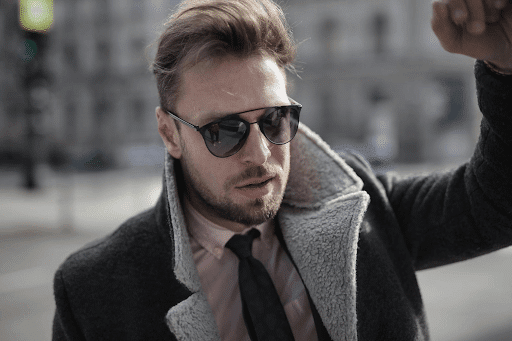 Source: Andrea Piacquadio (pexels)
Tom Hiddleston, a classy man with great taste and style. If you want classy captions for men then we got them here! Stay classy, man.
#1  "Character. Intelligence. Strength. Style. That makes a gentleman." – Anonymous
#2  "Being perfectly well-dressed gives one a tranquillity that no religion can bestow." — Ralph Waldo Emerson
#3  "Maybe I'm old-fashioned, but to respect the women you love should be a priority." Tom Hiddleston
#4  "People always ask me what the trends are, but I'm not a believer in trends. Individuality is more important to me, to stand out and have the confidence to wear something you're comfortable in – it just happens. I'm comfortable wearing a suit." — David Gandy

#4  "Elegance is when the inside is as beautiful as the outside." – Coco Chanel
#5  "Style is knowing who you are, what you want to say, and not giving a damn." — Orson Welles
#6  "Real men stay patient and trust their journey." – Unknown
#7  "Stay hungry, stay healthy, be a gentleman, believe strongly in yourself and go beyond limitations." Arnold Schwarzenegger
Wrapping Up
Being classy is about having confidence, elegance, and style. It's about slaying in life, and keeping the receipts. It's basically about acting, feeling, and looking like Barney from How I Met Your Mother, or the Queen of Genovia from the Princess Diaries (maybe not much on the looking part, but you get the idea- haha!). 
Were you able to pick out a favorite from our list? We sure hope you did. Here are some more articles you can read on: