Are you thinking of throwing the towel in? Don't be a loser who easily gives up. Let these
fighting quotes
inspire you to keep reaching for your truest desires.
When everything seems to be out of your hands and you feel like you no longer have a chance, just keep fighting. When that little shimmer of hope left starts to fade, fire it up with the desire in your heart. When the journey has become tough with many impossible obstacles along your path, choose to be stronger.
You will face many battles before you can reach your dreams but believe me, they're given to you with greater purpose. You will suffer a lot but don't focus on the pain. Look for the lesson instead. Look how those sufferings have made you wiser and stronger. Always feel motivated towards reaching your heart's desires. If you want some inspiration during your toughest times, here are the top quotes about fighting we have specifically picked for you.
14 Fight Alone Quotes for the Brave Ones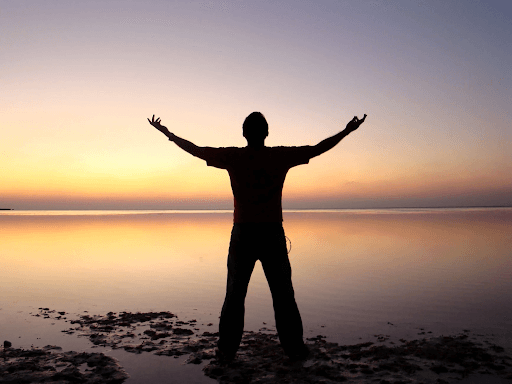 Source: Pixabay
#1 "When you feel like you are fighting alone in life, that's when you should be fighting the hardest."
#2 "I would rather stand alone in the light of truth than in the crowd filled with error." – Adrian Rogers
#3 "Sometimes you have to stand alone just to make sure you still can."
#4 "Born alone, die alone, no crew to keep my crown or throne." – Nas
#5 "If you want to be strong, learn to fight alone."
#6 "Strength of numbers is the delight of the timid. The Valiant in spirit glory in fighting alone." – Mahatma Gandhi
#7 "Happy the man, and happy he alone, he who can call today his own; he who, secure within, can say, tomorrow do thy worst, for I have lived today." – John Dryden
#8 "It is the fight alone that please us, not the victory." – Blaise Pascal
#9 "Like a boxer in a title fight, you have to walk in that ring alone." – Billy Joel
#10 "Associate with noblest people you can find; read the best books; live with the mighty. But learn to be happy alone. Rely upon your own energies, and so not wait for, or depend on other people." – Thomas Davidson
#11 "No one saves us but ourselves. No one can and no one may. We ourselves must walk the path." – Gautama Buddha
#12 "If you stand for a reason, be prepared to stand alone like a tree, and if you fall on the ground, fall like a seed that grows back to fight again." – Anonymous
#13 "Learn to fight alone because even your shadow won't be with you when you are in the dark." – Jeevan
#14 "No one saves us but ourselves. No one can and no one may. We ourselves must walk the path." – Buddha
21 Uplifting Fighting Depression Quotes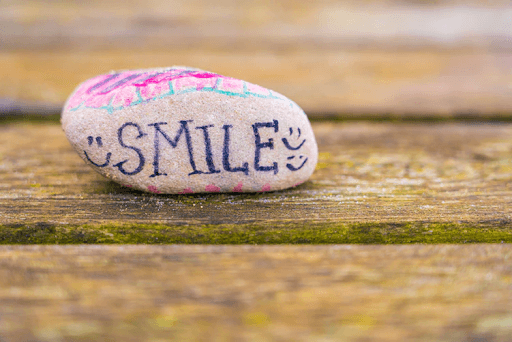 Source: Unsplash
#1 "You gain strength, courage, and confidence by every experience in which you really stop to look fear in the face. You are able to say to yourself, 'I lived through this horror. I can take the next thing that comes along.'" – Eleanor Roosevelt
#2 "You say you're 'depressed' – all I see is resilience. You are allowed to feel messed up and inside out. It doesn't mean you're defective – it just means you're human." – David Mitchell
#3 "But I know, somehow, that only when it is dark enough can you see the stars." – Martin Luther King, Jr.
#4 "Confront the dark parts of yourself, and work to banish them with illumination and forgiveness. Your willingness to wrestle with your demons will cause your angels to sing." – August Wilson
#5 "Show me the most damaged parts of your soul, and I will show you how it still shines like gold." – Nikita Gill
#6 "Pain insists upon being attended to. God whispers to us in our pleasures, speaks in our consciences, but shouts in our pains. It is his megaphone to rouse a deaf world." – C.S. Lewis
#7 "Until you're broken, you don't know what you're made of. It gives you the ability to build yourself all over again, but stronger than ever." – Unknown
#8 "There are far, far better things ahead than anything we leave behind." – C.S. Lewis
#9 "We must understand that sadness is an ocean, and sometimes we drown, while other days we are forced to swim." – R.M. Drake
#10 "Sometimes you don't realize your own strength until you come face to face with your greatest weakness." – Susan Gale
#11 "Ring the bells that still can ring. Forget your perfect offering. There is a crack, a crack in everything. That's how the light gets in." – Leonard Cohen
#12 "Character cannot be developed in ease and quiet. Only through experience of trial and suffering can the soul be strengthened, ambition inspired, and success achieved." – Helen Keller
#13 "You never know how strong you are, until being strong is your only choice." – Bob Marley
#14 "Maybe you have to know the darkness before you can appreciate the light." – Madeleine L'Engle
#15 "Give yourself another day, another chance. You will find your courage eventually. Don't give up on yourself just yet." – Someone
#16 "You have to be at your strongest when you're feeling at your weakest." – Unknown
#17 "A pearl is a beautiful thing that is produced by an injured life. It is the tear [that results] from the injury of the oyster. The treasure of our being in this world is also produced by an injured life. If we had not been wounded, if we had not been injured, then we will not produce the pearl." – Stephan Hoeller
#18 "Don't let life discourage you; everyone who got where he is had to begin where he was." – Richard L. Evans
#19 "Strength doesn't come from what you can do. It comes from overcoming the things you once thought you couldn't." – Rikki Rogers
#20 "The greater the difficulty, the more glory in surmounting it. Skillful pilots gain their reputation from storms and tempests." – Epictetus
#21 "Courage isn't having the strength to go on – it is going on when you don't have strength." – Napoleon
9 Other Motivational Fighting Spirit Quotes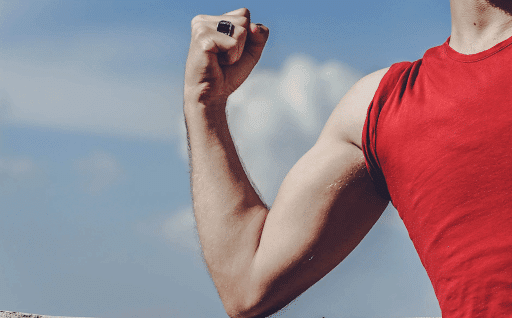 Source: Pexels
#1 "A man who dreads trials and difficulties cannot become a revolutionary. If he is to become a revolutionary with an indomitable fighting spirit, he must be tempered in the arduous struggle from his youth. As the saying goes, early training means more than late earning." – Kim Jong Il
#2 "Anything worth having is worth fighting for." – Susan Elizabeth Phillips
#3 "It may look like the difficulty is going to defeat you. But you need to keep telling yourself, 'This sickness can't take my life.' 'This cancer can't defeat me.' 'No bad break, no disappointment, no accident can shorten one second of my divine destiny.'" – Joel Osteen
#4 "Tell me I can't, then watch me work twice as hard to prove you wrong." – Heather Mitts
#5 "It may sound strange, but many champions are made champions by setback. They are champions because they've been hurt. Their experience moved them, and they pulled out this fighting spirit, making them what they are. Sometimes in life, God gives us a difficulty in order to bring out the fighting spirit. Everything that happens to you can happen for good if you have this spirit. The essential thing in life is not in the conquering, but in the fight." – Bob Richards
#6 "Victory is always possible for the person who refuses to stop fighting." – Napoleon Hill
#7 "Health, happiness, and success depend upon the fighting spirit of each person. The big thing is not what happens to us in life, but what we do about what happens to us." – George Allen
#8 "Both in fighting and in everyday life you should be determined though calm. Meet the situation without tenseness yet not recklessly, your spirit settled yet unbiased. Even when your spirit is calm do not let your body relax, and when your body is relaxed do not let your spirit slacken. Do not let your spirit be influenced by your body, or your body be influenced by your spirit." – Miyamoto Musashi
#9 "Those who give up cannot gain victory. It's not victory that is so important, but the fighting spirit. Even if you fail, I think even just the attitude of not giving up is beautiful in itself." – Lee Min-ho
Also Read:
Wrapping Up
Obstacles cannot be avoided, especially when you are aiming for the "impossible". You will fall many times on your journey and it's okay to rest for a while. But, make sure to get back up stronger than you were before. Have a stubborn mind that never gives up no matter what and you'll be rewarded with more than you have ever imagined. We hope that this short list of fight quotes was able to give you the inspiration you are looking for.