Do you have a new student or teacher that you'd like to welcome to your team? Check out our list of the best
welcome quotes for students
and new employees here!
Newcomers will often find it hard to adjust to their new environment. That's why welcoming them like you are really grateful to meet them is important to make their adjustment easier. Creating a welcoming learning environment is important to make students, as well as parents, feel safer and more comfortable. This doesn't only apply to schools but also to office settings.
There are many ways to create a welcoming environment but using words will make it more look like it's really from the heart. There's no better way to greet a new timid student or employee in your team than with a heart-warming welcome quote. In this blog, we are going to share with you some of the best quotes that you can use to make newcomers feel welcomed. So read on!
18 "Welcome to the Team"
Quotes for the Rookies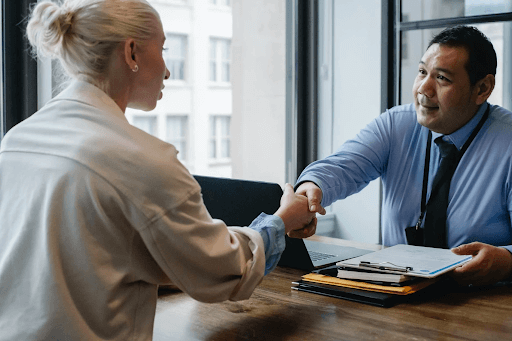 Source: Pexels
Here are the best welcome quotes for teachers to welcome new employees to your team:
#1 "All growth depends upon activity. There is no development physically or intellectually without effort, and effort means work." – Calvin Coolidge
#2 "Our life is an apprenticeship to the truth that around every circle another can be drawn; that there is no end in nature, but every end is a beginning, and under every deep a lower deep opens." – Ralph Waldo Emerson
#3 "The hardest part is starting. Once you get that out of the way, you'll find the rest of the journey much easier." – Simon Sinek
#4 "The beginning is the most important part of the work." – Plato
#5 "You win by effort, by commitment, by ambition, by quality, by expressing yourself individually but in the team context." – José Mourinho
#6 "Your attitude, not your aptitude, will determine your altitude." – Zig Ziglar
#7 "The way a team plays as a whole determines its success. You may have the greatest bunch of individual stars in the world, but if they don't play together, the club won't be worth a dime." – Babe Ruth
#8 "You were hired because you met expectations, you will be promoted if you can exceed them." – Saji Ijiyemi
#9 "Life is about making an impact, not making an income." – Kevin Kruse
#10 "The successful warrior is the average man, with laser-like focus." – Bruce Lee
#11 "There are no secrets to success. It is the result of preparation, hard work, and learning from failure." – Colin Powell
#12 "The only way to achieve the impossible is to believe it is possible." – Charles Kingsleigh
#13 "The only thing that overcomes hard luck is hard work." – Harry Golden
#14 "Perfection is not attainable, but if we chase perfection we can catch excellence." – Vince Lombardi
#15 "Talent means nothing, while experience, acquired in humility and with hard work, means everything." – Patrick Suskind
#16 "Don't judge each day by the harvest you reap but by the seeds that you plant." – Robert Louis Stevenson
#17 "Nobody's a natural. You work hard to get good and then work to get better. It's hard to stay on top." – Paul Coffey
#18 "Hard work without talent is a shame, but talent without hard work is a tragedy." – Robert Hall
11 Motivational Welcome Quotes for Students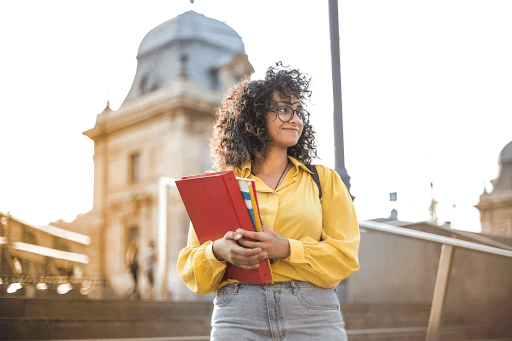 Source: Pexels
Do you want to inspire a new student in your school? Here are some inspirational welcome quotes for new students you can use:
#1 "The future belongs to those who believe in the beauty of their dreams." – Eleanor Roosevelt
#2 "Don't try so hard to fit in, and certainly don't try so hard to be different…Just try hard to be you." – Zendaya
#3 "You're off to a great place, today is your day, your mountain is waiting, so get on your way!" – Dr. Seuss
#4 "Intelligence plus character—that is the true goal of education." – Martin Luther King
#5 "Education is the key to unlocking the world, a passport to freedom." – Oprah Winfrey
#6 "Live as if you were to die tomorrow. Learn as if you were to live forever." – Mahatma Gandhi
#7 "You can't do it alone. Be open to collaboration. Find a group of people who challenge and inspire you. Spend a lot of time with them and it will change your life." – Amy Poehler
#8 "You have to stay in school. You have to. You have to go to college. You have to get your degree. Because that's the one thing people can't take away from you is your education. And it is worth the investment." – Michelle Obama
#9 "After the purchase is the time for the course creator to say to the student: trust us, we're here for you." – Robert Rose
#10 "Education is the passport to the future, for tomorrow belongs to those who prepare for it today." – Malcolm X
#11 "Education is the most powerful weapon which you can use to change the world." – Nelson Mandela
8 Other Heart-Warming Welcome Back Quotes
Are you welcoming an old pal back to your team or school? Send them these touching welcome back quotes!
#1 "The ache for home lives in all of us, the safe place where we can go as we are and not be questioned." – Maya Angelou
#2 "Welcome back, your dreams were your ticket out
Welcome back, to that same old place that you laughed about
Well the names have all changed since you hung around
But those dreams have remained and they've turned around."
– John Sebastian
#3 "Welcome back to the sweet comfort of work! I know you miss carrying files, writing reports, and babysitting your boss' sassy secretary. But believe me when I say it will be fun!"
#4 "Although you've probably forgotten what you do around here from 9 to 5, you can get work done by pretending that no break ever happened. Welcome back, and have fun."
#5 "Whether you come back by page or by the big screen, Hogwarts will always be there to welcome you home." – J. K. Rowling
#6 "Small cheer and great welcome make a merry feast." – William Shakespeare
#7 "Welcome back,  my naughty monkeys." – Craig Ferguson
#8 "Welcome back, my friends. To the show that never ends. We're so glad you could attend. Come inside! Come inside." – Ralph Waldo Emerson
Wrapping Up
Showing friendly gestures to a new kid on the block does more to that person than you might think. Not feeling welcomed in a new place is among the worst things one can experience. By greeting them with a warm welcome, you make them feel secure which boosts their confidence.
This is a great way to uplift a timid person by showing them that it's okay to be them in front of others. So whenever a new kid comes, always greet them with warmth because no act is ever too small. Even the simplest act of kindness can create an endless ripple. Have fun reading our collection of quotes!