Source: Pexels
Valentine's day isn't just for lovers. It's also a time to show your unconditional love to your dear ones. Check out our Valentines day quotes for family here!
You may think that giving your dear ones a Valentine's Day card sounds cheesy. If you can give a sickly-sweet greeting card to your lover, then why can't you do this to your family? Your family has always been there with you through ups and downs, even in the days when your lover wasn't around. Don't they deserve more appreciation from you for all of their efforts and patience?
If you are having a hard time expressing your love to your dear ones in words, you can give them a greeting card instead. Whether you are looking for quotes for your husband, wife, or kids, we've got a collection of the best Valentine's Day quotes for the family here.
15 Valentine's Day Quotes for Family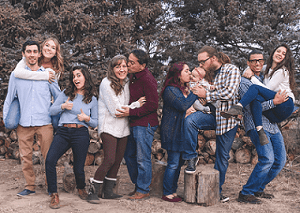 Source: Pexels
Let's start our list with Valentine's Day quotes for your family in general.
#1 "There's no way to show that you have an overflowing river of love in you when the river bank is not wet. The people around you should be soaked from time to time. Thank you, dear family, for wetting me with love."
#2 "True love is caring so much about the other person as much as you do about yourself. So, dear, I'm going to shower you with pearls of words as much as I would do when I dress myself up with lovely pieces of jewelry."
#3 "Love is fire and it is too hot to stay in one heart. Today, I share it with my family, the only people who have made it possible for me to understand some of the ways the human heart works."
#4 "It's just a four-letter word, but it binds the family so strongly. It plays out in the long tireless hours we spend together. A loving valentine's day to all!"
#5 "Having a family gives you the right push up to taking steps to greatness, and they are there to help you keep on standing again if you fall at any time. They stay at the feet of the mountain and the top, encouraging and pulling you all along."
#6 "I'm happy living the reality of life with you. I'll rather live alone even in the dreams with you than have another family that is not as supportive as you. Thank you!"
#7 "No matter how overwhelming the love showered on one from the family has been, one should still be able to take out time to express appreciation in beautiful words. I do not take for granted your love, and that's why I'm saying, I love you, dear folks!"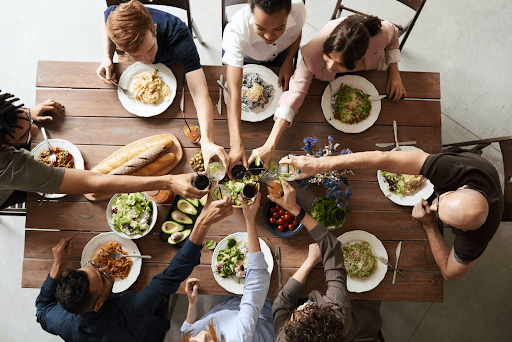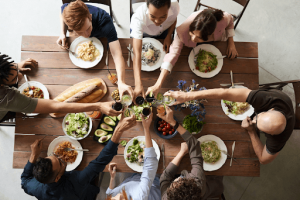 Source: Pexels
#8 "It's easy to have the family supply different aspects of what affection is, and in the end, make you a beautiful edifice of love. They give you respect, care, fondness, loyalty, concern, trust and so much more. Happy Val to loving families out there."
#9 "Any definition of love outside the one that the family first gives to you is incomplete. Moments spent with folks give you a complete cycle of what affection and true relationship is. Happy Val family!"
#10 "Family is a box of jewelry that I would not ever want to lose. Each kind of jewelry is special for each day. I cherish you all and I'm proud to have you as a family. Happy valentine's day!"
#11 "Even with all the differences we have that had brought about arguments at different moments, I still love you all dearly. Being family does not stop the offense from happening, it's all about training the heart to forgive. Happy Val!"
#12 "I've got a doctor, psychologist, and even a lawyer; all as a family. There's someone who knows just what to do to help you out of difficult moments, another stands to defend you, and so on. Family is indeed a complete cycle of people."
#13 "A beautiful party is incomplete without the family. They have passed through different moments with you and are willing to see the best come out of you no matter what arguments come up sometimes. Happy Valentine's day to the best family!"
#14 "Though people show affection, the one shown by a family that truly loves each other is usually beyond the normal expression of love. They go extra miles for each other. I wish you all a superb Val's day!"
#15 "Occasions like this demand that we make boasts of people who are dear to us. I say a happy valentine's day to all the loving souls that surround me. I love my family so much, and I wish everyone the best."
9 Valentines Day Quotes for Husband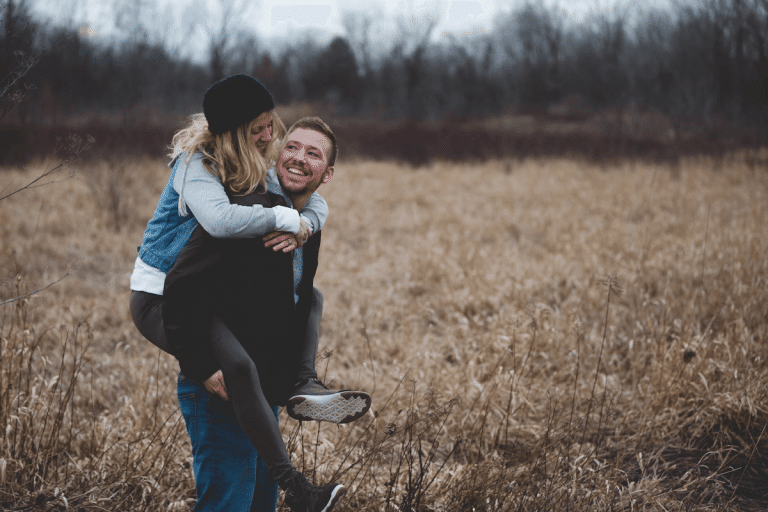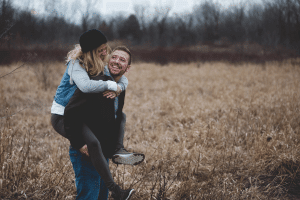 Source: Pexels
Your husband is known as the protector of your home. Give him some love this Valentine's Day with these lovely messages!
#1 "You've always been my sunshine on a cloudy day, my shoulder to cry on, and a helpful hand when I needed you. You deserve this special day as a reminder of the impact you've made on my life."
#2 "You're everything that I could ever want in a man – you're smart, charming, handsome, and caring. I would be a fool to let you get away. Happy Valentine's Day to my special man!"
#3 "Valentine's day is just an excuse, but you know that I love you every day, every moment. You are my companion, my best friend and my lover all in one body."
#4 "Valentine's Day puts a lot of pressure on men to find the right gift, to say and do the right things. All I need is your hand in mine to be blissfully happy this Valentine's Day. I love you."
#5 "Your love makes me happy. Your care makes me fine. Years will keep going but you will remain my valentine."
#6 "We are very ordinary people, but you always treat me like your queen. Thank you, dear husband, for doing everything for us. Happy valentine's day my King."
#7 "Your arms have held me at my weakest, your eyes have seen me at my worst, and your heart has loved me through the darkest of times. I'm so thankful for you and the love we share!"
#8 "On this special day, I want to say thank you! Thank you for always making me feel like a Princess, for being my best friend, and for being the best man a woman could ever wish to have by her side. Happy Valentine's Day to the man of my dreams!"
#9 "Your strong and welcoming arms is my favorite place to be. Happy Valentine's Day to my handsome man! I just want you to know that I love you today, tomorrow and forever!"
9 Valentines Day Quotes for Mommy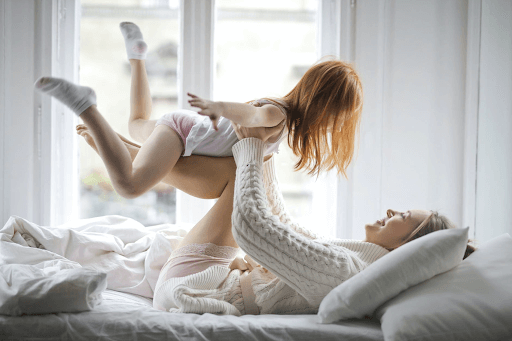 Source: Pexels
Here are sweet Valentines Day quotes for moms to show your appreciation to your mother:
#1 "I always feel amazing when you put me to bed. I always feel amazing because you show me so much love. I am grateful you're my mother and you're a blessing from above!"
#2 "Mama was my greatest teacher, a teacher of compassion, love, and fearlessness. If love is sweet as a flower, then my mother is that sweet flower of love."
#3 "A mother is not a person to lean on, but a person to make leaning unnecessary. Wish you a lovely valentine's day mother."
#4 "I don't really remember everything about the day that I was born except those beautiful eyes that stared back at me and promised to never let me go!"
#5 "Without you, there would be no me. It's as simple as that! I love you with all my heart."
#6 "A mom like you is the sweetest gift that God has ever bestowed upon me. I cannot thank him enough for sending an angel down on Earth who is beside me in all the crests and troughs of my life. You are just the best, Mom! Happy Valentine's Day."
#7 "You gave me all your love when I was growing up. Today, I'm giving some of it back. Happy Valentine's Day, Mom."
#8 "Valentine's Day is a good time to stop and appreciate all the love and care you gave me growing up. Come to think of it, EVERY day is a good time for that."
#9 "I wouldn't trade my mom for all the heart-shaped boxes of chocolates in the world. And you know how much I like chocolate."
9 Valentines Day Quotes for Daughter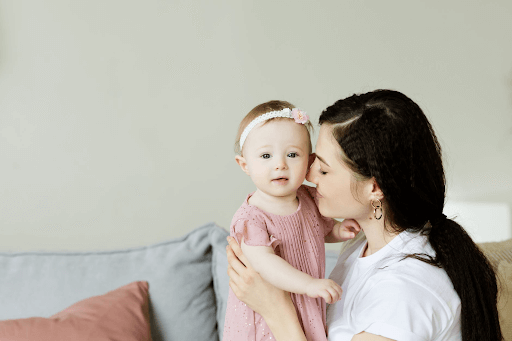 Source: Pexels
Show your love to your daughter with these adorable Valentine's Day quotes!
#1 "My daughter is the happy memories of the past, the joyful moments of the present, and the hope and promise of the future."
#2 "My daughter, you've blessed my life greatly. I'm so glad we're friends. The time we have together is the best that I spend."
#3 "A daughter may outgrow your lap, but she will never outgrow your heart."
#4 "You've been a blessing right from the start. I love you, my daughter, with all of my heart."
#5 "When we are together you bring joy to my heart. Full of laughter and smiles, you've blessed me from the start."
#6 "Daughter: a female child; a daughter is a person who grows up to be your friend; a daughter is a mother's treasure and a father's pride and joy; a daughter is a gift of love."
#7 "Roses are red,
Violets are blue,
There's no other daughter,
As lovable as you!"
#8 "Sweet as the smell of a rose and sweet as chocolate, too. Happy Valentine's Day to a daughter that's super sweet that's YOU! Happy Valentine's Day!"
#9 "Daughters are so many things. They are full of life, full of spice, and as precious as priceless rings. They are super fun, amazing people, and they are made of sweetness and smiles. Daughters are one of life's most perfect gifts and I'm so glad that you are mine! Happy Valentine's Day, Daughter!"
9 Valentines Day Quotes for Kids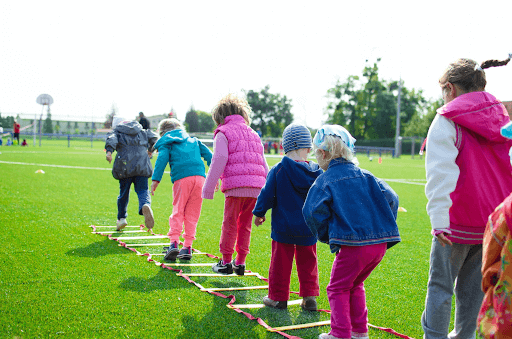 Source: Pexels
Nothing beats the smile that a cute Valentine's Day card draws on the faces of your kids. Make their eyes beam with happiness through these Valentine quotes for kids!
#1 "Sweet treats on Valentine's Day help us remember to be sweet to each other. And you're one of the sweetest kids ever!"
#2 "With all the things you do, the smiles you share, the laughter too, with all the dreams you make come true. It's great to have a kid like you!"
#3 "Even in a fairy tale where every dream comes true, I could never hope to find a son/daughter as sweet as you."
#4 "Life is filled with lots of things that make it all worthwhile, but none is better than your little smile."
#5 "Although I hope you already know, my love for you just grows and grows!"
#6 "If tigers were bears & fingers were thumbs and a rose had a different name. I'd love you just the same."
#7 "Special people are very few. Who is special? That would be you."
#8 "I'll love you forever
I'll like you for always
As long as I'm living
My baby you'll be"
#9 "Right from the start, you stole my heart. Happy Valentine's Day."
Wrapping It Up
Your family is your first lover, so you should treat them like how you treat your special someone. Remember, lovers can come and go but your family will always be there for you. Give them the love they deserve this coming Valentine's Day. You can eat outside, go to a picnic, or watch movies but nothing can match the feeling of receiving a thoughtful Valentine's Day card.
Also Read: