49 Sassy Quotes to add flair to your ig posts, twitter feed, yearbook, or even just to share with your friends! Show everyone that you're a #girlboss.
Being sassy is having the confidence to do, and say what you want, without the expense of the opinion of others. It's being unfiltered, but also having wit and a certain level of charisma. It's about being a #girlboss, though having the moderation to know where to draw the line. 
So if someone says that you're sassy, then girl- be proud. Add it in your instagram captions or twitter feeds even. So in this list, we've added the Funny Sassy Quotes, and Sassy Quotes For Instagram so you can show everyone the confident #girlboss that you are.
25 Sassy Instagram Captions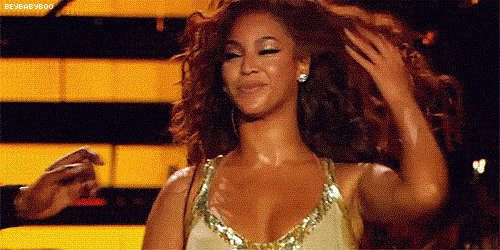 Source: giphy
To start off, check out these sassy attitude caption for instagram for all your posting needs.
#1  "I always laugh when people try to hurt my feelings. As if I have any."
#2  "If you can't be better than your competition, just dress better." – Anna Wintour
#3  "Shallow men believe in luck. Strong men believe in cause and effect."
#4  "Act like a lady, think like a boss." 
#5  "Life is short. Make every hair flip count."
#6  "I am not picky, I just know what I want."
#7  "Sometimes you gotta be a beauty and a beast." – Nicki Minaj
#8  "I don't care what you think of me. Because it can't be as bad as what I think of you."
Catchy Savage Sassy Instagram Captions
Here are some more savage sassy captions for instagram: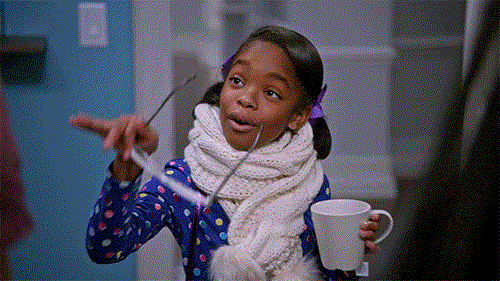 Source: giphy
#9  "People will stare. Make it worth their while."
#10  "There's nothing a man can do, that I can't do better and in heels." — Ginger Rogers
#11  "Sunshine mixed with a little hurricane."
#12  "In a world full of trends, I want to remain a classic." 
#13  "I am a princess with a baddie side."
#14  "I heard you're a player. Nice to meet you, I'm the coach."
#15  "If you can't be kind, be quiet"
#16  "My mood depends on how good my hair looks."
Of course we won't miss out on catchy savage sassy instagram captions:
#17  "Oh darling, go and buy a personality."
#18  "I don't have an attitude problem, I have a personality that you can't handle."
#19  "I was not made to be subtle."
#20  "Bad choices make good stories."
#21  "Short and sassy, cute and classy."
#21  "Be you, do you, for you."
#22  "Too glam to give a damn."
#23  "No, I checked my receipt. I didn't buy any of your bullshit."
#24  I don't care what you think about me; I don't think about you at all!" — Coco Chanel
#25  I'm single because I was born that way." — Mae West
14 Funny Sassy Quotes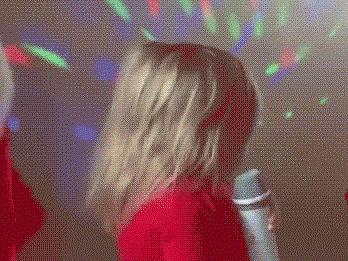 Source: giphy
#1  "Sweet as sugar hard as ice. Hurt me once, I'll kill you twice."
#2  "A sass a day keeps the basics away." 
#3  "It's okay if you don't like me. Not everyone has good taste."
#4  "I do a thing called "what I want"
#5  "5'0″is my height but my attitude 6'1″
#6  "Out of the way world. I've got my sassy pants on today."
#7  "The difference between a pizza and your opinion is that I only asked for the pizza."
#8  "Your attitude may hurt me but mine can kill you."
Here are more sassy and funny quotes
#9  "They told me I couldn't, so I did."
#10  "Are you free tomorrow? No, I'm expensive."
#11  "I´m not mean, I´m just brutally honest. It's not my fault that truth hurts. Here's a band-aid."
#12  "This is my cup of care. Oh look, it's empty."
#13  "They say good things take time … that's why I'm always late."
#14  "Tell me not to do something and I will do it twice and take pictures."
10 Sassy Motivational Quotes
#1  "Not everyone likes me, but not everyone matters."
#2  "Just because I don't react, doesn't mean I didn't notice."
#3  "Not everybody has to like me. I can't force you to have good taste."
#4  "I don't work for the money, I make the money work for me."
#5  "Imperfection is beauty, madness is a genius, and it's better to be absolutely ridiculous than absolutely boring." 
#6  "If you obey all the rules, you will miss the fun."
#7  "You don't worry 'bout fitting in when you custom made." – Drake
#8  "Adopting the right attitude can convert a negative stress into a positive one."
#9  "I've learned that you shouldn't go through life with a catcher's mitt on both hands; you need to be able to throw something back."
#10  "A villain has a more painful story than a hero."
Wrapping Up
Were you able to pick out your favorites from the list? We sure hope you were able to pick from our sassy quotes for instagram. Always remember: be fresh, be confident, be bold. Be the one that defends your friends, be the one that stands out from the crowd, cause after all- you're a #girlboss.
Hope you liked our list! Here are some more for your reading pleasure: