Are you looking for the core ideologies behind the
Ikea Mission Statement
? Read our detailed analysis of the statement!
Founded in 1943 by Ingvar Kamprad, IKEA has transformed from a small Swedish enterprise to one of the world's most famous home furnishing brands. Since 2008, IKEA has been the world's largest furnishing retailer and is widely recognized for its ready-to-assemble and modern designs while offering simplicity and environmentally friendly goods. 
Ikea's mission statement is:
"Our mission is to offer a wide range of well-designed, functional home furnishing products at prices so low that as many people as possible will be able to afford them" 
IKEA fulfills its mission by providing customers with a wide variety of well-designed and functionally equipped home furnishing products at affordable rates. The idea for IKEA isn't to make products but also to make their valued customers' lives better and leave a profound impact on them. The company believes that the heart of the entire business is this mission and its conceptualization. 
Let us know more about how the company operates and what its mission statement is.
Ikea Mission Statement
As mentioned earlier, IKEA's mission is to make life better for people through its products- their features and functionalities. To achieve this mission consistently, IKEA ensures that it optimizes its value chain and creates healthy long-term relationships with its suppliers. 

To ensure the quality control of its products, it undertakes significant investments in automated production and maintains its large production cycle at all times. IKEA believes that its mission is much more than providing furnishing. It is a drive to impact people's lives.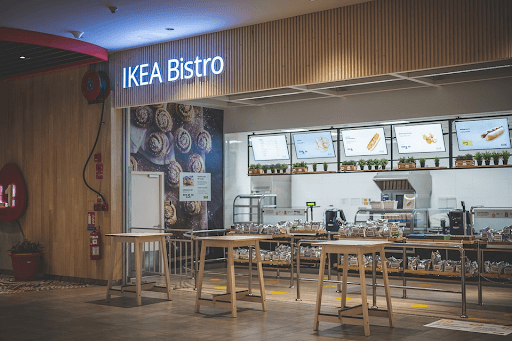 Source: PIXABAY
It is a fact that when a lot of hard work and zeal to 'do better and making real impact' is the core belief of a company, any competitor or an organization aiming to soar the skies would prefer working with such a company.
Why Does Ikea Have Such A Mission/Mission Statement? 
To ensure that the impact is created and people are in love with its venture, IKEA designs are catered to customer requirements. It is a fact that a customer will only buy a product when it is suitable and meets the critical requirement or usage purpose. 
Keeping this in mind, IKEA promises to deliver customers good-quality goods at an affordable price. This quality isn't done keeping in mind meeting customer needs, but it also considers the environmental impact the production process can have.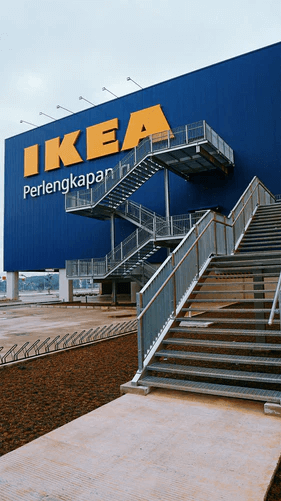 Source: UNSPLASH 
Given this, IKEA ensures that its work has positive implications on the environment and eco-friendly goods. The company believes that its natural growth is when the planet and people are taken care of, and the employees are also allowed to grow and develop in their talent and skills. The intent is to provide a positive experience to all-people, personnel, and the planet and growing the brand through it. 
Why Is Ikea Mission Statement Impactful?
IKEA maintains its brand value and mission statement through its consistent efforts at ensuring vital work and positive impact at all times. It seeks to live up to its home furnishing legacy cost-consciously and providing simplistic designs to the people. This doesn't mean that the enterprise doesn't consider the need to enhance creativity and continue innovation in its day-to-day work.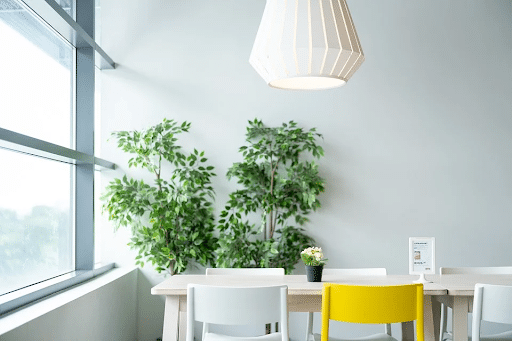 Source: PIXABAY 
The corporation is constantly renewing its ideas, improving performance, and meeting work goals. This is done by constantly motivating employees and ensuring that work satisfaction is met and employees can showcase their talent and indulge in skill development. 
By maintaining a core set of corporate values and upholding responsibilities towards the planet and customer base, IKEA ensures its mission is impactful. It affects its various stakeholders in an absolute sense. 
Get Inspired Through Ikea Mission Statement
Drawing inspiration from IKEA requires one to understand that IKEA's values are a compass that guides its operations. The IKEA culture is a culmination of these values being put to action. Not many know that IKEA's core values came into being when mere living conditions in Sweden were challenging, and people had to make do with whatever little they had. IKEA worked towards fostering a culture of hard work and entrepreneurship. Over time, IKEA has brought about a lot of positive change while enhancing its culture on the inside.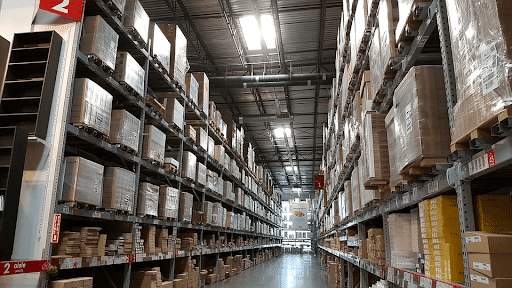 Source: PIXABAY
Following its Smålandic heritage, the company is simplistic and straightforward in what it wishes to put forward to the customer. This is coupled with the fantastic quality and cost-consciousness of its customer base. In this approach, the company is innovative, solution-driven, creative, and is consistently leveraging mechanisms to produce results best for all stakeholders. It may even opt for unconventional ways of doing things better every day. The idea is to make mistakes and be responsible for growing as an enterprise as a whole. IKEA's mission to make things better every day is worked through with the zeal of making differences through innovation and passion for solutions. This makes it quite an inspirational organization for helping people become more pragmatic and realize the value of a finished product. 
Other Core Ikea Mission Strategies
As remarked earlier, IKEA's main mission statement is to create a better everyday living for many people. However, if one notices, this core mission is supported with significant corporate governance values. Any enterprise must be socially and environmentally responsible, and IKEA has been working as a force of change in this regard.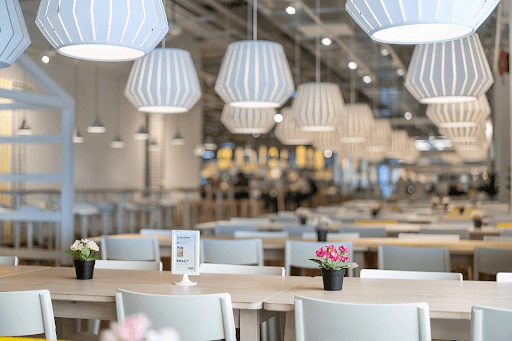 Source: PIXABAY 
The corporate culture is to ensure togetherness, and the employee-oriented company culture is evidence of that. The fact that it is straightforward, creative, improvising, and cost-efficient to its target audience displays how it is not driven to be a mere money-making enterprise but a corporation that is putting behind bureaucracy and profit-making tactics at the cost of core company values.
Conclusion
The key to a successful corporation is well implanted in its structure, goals, and approach towards its community, employees, and clients. These factors reflect the company's behavior and are a reflection of its culture. IKEA's mission statement and values are a true reflection of a healthy company culture that strives to do better every single day. This is a vital factor in its success and decades-long presence in a constantly evolving industry. To be at the highest level of retail since 2008 is not easy, but a legacy can only survive when it is taken care of on the inside. IKEA is doing the job well. 
You May Also Be Interested In
world-famous mission statement examples