Amazon Inc. is one of the world's largest online retailers selling anything and everything you can think of. In the beginning, Amazon was only a bookseller, but the portal has now expanded to sell a variety of consumer goods, electronic devices, digital media, etc. Some of the famous Amazon products are Kindle book reader, Kindle Fire TV, Kindle Fire tablet, and a streaming media adapter. Besides delivering products to different parts of the world, Amazon is also one of the most prominent cloud service providers. 
The company was incorporated by Jeff Bezos in 1994 and was originally named Cadabra, but he later changed the name to Amazon before the launch of its website. He picked this name because of its uniqueness and exoticness. Also, he named his business since he had plans to make the company grow big enough, and thus he gave it the reference of the Amazon river, one of the largest rivers in the world.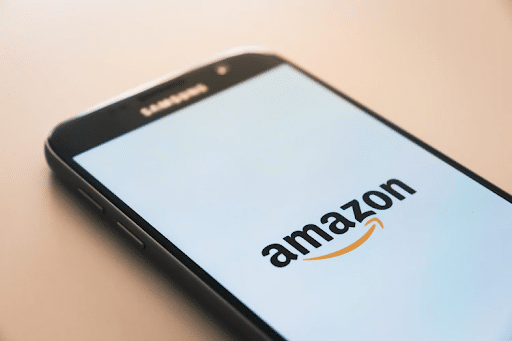 Source: UNSPLASH
Amazon's vision statement is:
"Our vision is to be earth's most customer-centric company; to build a place where people can come to find and discover anything they might want to buy online"
Amazon's Vision Statement
The vision statement of Amazon is to strive and offer its consumers the best quality products at the lowest possible rates. It also aspires to offer the utmost convenience and the best available selection of a single product. This vision helps the company offer attractive eCommerce services so that the needs of their target consumers are all satisfied. 

The major reason behind consumers getting attracted to the platform is its vast array of products available to choose from. Also, it emphasizes convenience more than anything else. 

The corporate vision of Amazon Inc. is to become one of the most customer-centric companies on Earth. 

Consumers can explore, discover and find anything that they want to buy online. This statement underscores this organisation's main aim, which is to become the best eCommerce company in the world.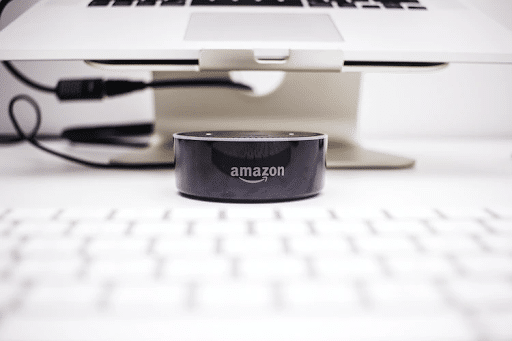 Source: UNSPLASH 
Why Does Amazon Have Such A Vision Statement? 
Today, Amazon is so ubiquitous and large that nobody would believe that it started in a garage. Initially, Jeff Bezos, with few of his first employees, used to pack books himself and take them to the post office. Along with its founder, the company has come a long way, ever since its inception in 1994. 
As we just read, Amazon started out selling books online. The initial days were groundbreaking for the company, and only a few companies operating in the city offered the level of convenience as Amazon did. In 1998, the company started selling music and computer games, following the initial business plan of the founder. It was the Amazon Vision Statement that kept them going.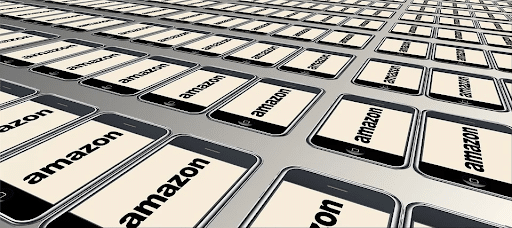 Source: PIXABAY 
Amazon also expanded its services to other countries, Germany and UK, by purchasing other online bookstores. Soon it expanded into selling other products like home-improvement products, electronics, software, games, toys and much more. 
Soon Amazon became very popular, and one of the major reasons behind making a whopping amount of profit in its initial days was mainly because of the convenience it offered. When Amazon was selling books, a potential customer was not required to visit a bookstore and buy one physically. At that time, placing an online order for their favourite book and then getting it delivered to their doorstep was an amazing innovation. 
When it began to offer more and more products, its appeal broadened to several potential customers. The success of Amazon is owed to the level of service the company offered and is still offering to its consumers. It helped them gain considerable profits, customer loyalty and also sustainability in the long run. 
Why Is The Vision Statement Of Amazon Impactful? 
In the annual report of 2019, Amazon highlighted its vision to "serve consumers through online and physical stores and emphasise price, selection and convenience". The Amazon store is designed so that it sells hundreds of unique products by itself and third parties. The platform manufactures and sells electronic devices, such as Fire tablets, Kindle e-readers, echo devices, etc. 
The platform strives to provide fast and reliable fulfilment of orders, easy-to-use functionalities, and customer service on time. The vision statement of Amazon is similar to the google vision statement.  It aspires to offer everything to the consumers that they want to buy online and offer them at the lowest possible prices.

Source: AMAZON 
Today, online commerce saves money and precious time for the consumers by offering everything under one roof and getting it delivered to their doorstep. Tomorrow, personalization introduced in the online stores will help accelerate the procedure of product discovery. Amazon established real value for its consumers, and it hopes to develop an enduring franchise in larger and established markets. 
It is worth exploring how Amazon deals with its consumers and is one of the customer-obsessed companies. Most people in business are already aware that exceeding the expectations of their customers is not an easy game. 
Getting Inspired Through Amazon Vision Statement
The vision statement of Amazon satisfies most of the conventional characteristics of an ideal vision statement. In the vision statement, the company has included market and target customers, their business aim in the corporate mission, and the market. It is one of the world-famous mission statement examples. Similar to that of Amazon, business owners should make their vision statement comprehensive.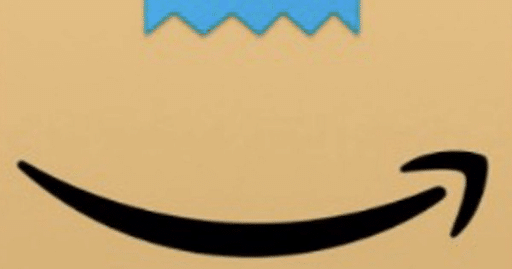 Source: AMAZON
On the contrary, the vision statement of Amazon also possesses powerful characteristics, such as the specifications of the target market of a company and a factor of the marketing mix. It is quite similar to the Walmart mission statement. It also indicates that the company will continue making efforts to broaden its product mix. Such efforts contribute to the growth of a business, and every business owner should work towards perfecting them. 
Other Core Strategies
The core strategy to the success of Amazon is to plant seeds and then wait for them to grow. The Amazon vision and values help them stand apart. Customer's satisfaction is their main focus, and they are not concerned about the optics of the next quarter. This business culture makes them unique and has helped them achieve the position where they are today. Amazon Web Services is one of the best examples of how the company aspires to have a long-term focus.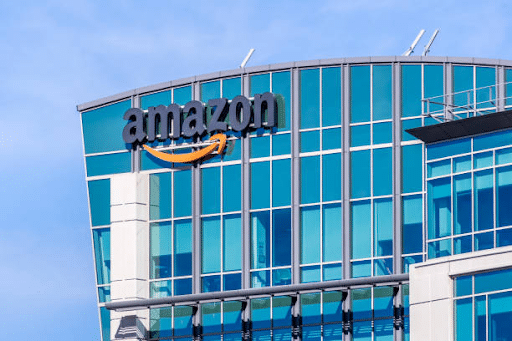 Source: MIRROR.CO.UK 
Also, it started as a startup from the garage with just a few developers but now has grown into one of the biggest online retailers with millions of customers worldwide. Since consumers are after great selection, comparatively lower prices and fast delivery, Amazon strives to fulfil the demand of its consumers through its operations. 
Conclusion
Amazon company vision statement has impacted their leadership and success in the world of online retailing. It successfully achieves excellent customer satisfaction by providing them with a completely personalized experience and a large selection of products. It does so with the help of competitive prices offered and speedy delivery services.