Need some RESPECT? Even just a little bit? You're in the right place! Here we've listed 51 self respect quotes so you can gain your confidence back. 
Ask yourself this: when was the last time you put yourself before others? If it's been recently, then good for you! If it has been some time, then take a step back, and try to reconsider your thoughts.
In the present day, with everyone up and about, and fishing for likes, it's important to take a moment just for ourselves. It's a dog-eat-dog world where we have to look after ourselves first. It's also ourselves we spend most time with afterall! 
So in this article, we've listed the best self respect quotes to give yourself the loving that you deserve.
Putting Yourself Before Others
We get it. You don't want to put yourself before others to seem less selfish. But to serve others better, we must first serve ourselves. In the same regard, to understand others better, we must first know ourselves. And of course, to love others, we must first love ourselves.
Knowing and loving yourself will motivate you to be the best you can be. Which is great since how you perceive yourself will oftentimes extend to how the world sees you.
And in the famous words of Lao Tzu:
"Knowing others is Intelligence, 
knowing yourself is true wisdom.
Mastering others is strength, 
mastering yourself is true power."
14 Respect Yourself Quotes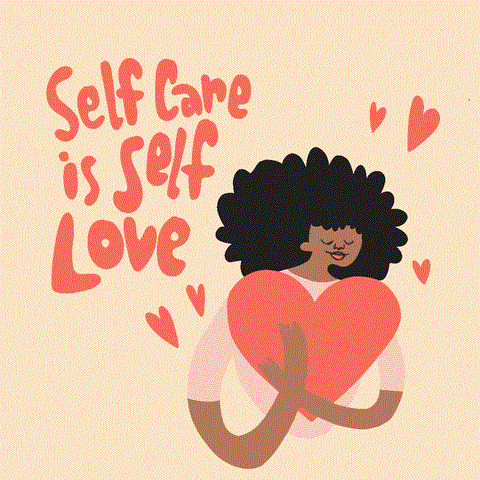 Source: giphy
#1  "Be confident, too many days are wasted comparing ourselves to others and wishing to be something we aren't. Everybody has their own strengths and weaknesses, and it is only when you accept everything that you are, and aren't, that you will truly succeed!" — Anonymous
#2  "Respect yourself enough to walk away from anything that no longer serves you, grows you, or makes you happy." — Robert Tew
#3  "Responsibility to yourself means refusing to let others do your thinking, talking, and naming for you; it means learning to respect and use your own brains and instincts; hence, grappling with hard work." — Adrienne Rich
#3  "Sometimes it's not ego. it's self-respect." — Anonymous
#4  "We are all alone, born alone, die alone, and—in spite of True Romance magazines—we shall all someday look back on our lives and see that, in spite of our company, we were alone the whole way. 
#5  I do not say lonely—at least, not all the time—but essentially, and finally, alone. This is what makes your self-respect so important, and I don't see how you can respect yourself if you must look in the hearts and minds of others for your happiness." ― Hunter S. Thompson
#6  "They cannot take away our self respect if we do not give it to them." ― Mahatma Gandhi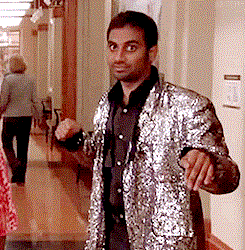 Source: giphy
#7  "Too many people overvalue what they are not and undervalue what they are." — Malcolm S. Forbes
#8  "Confidence is knowing who you are and not changing it a bit because of someone's version of reality is not your reality." ― Shannon L. Alder
#9  "Still your waters. If you're constantly busy, you can't learn about yourself. If you don't learn about yourself, how can you become peaceful?" Maxime Lagacé
#10  "Love and be kind to yourself in every aspect of your life. This is not being mean and selfish. It's the key needed to enter a state of self-appreciation and self-respect." — Kemmy Nola
#11  "You can only lose something that you have, but you cannot lose something that you are." — Eckhart Tolle
#12  "To free us from the expectations of others, to give us back to ourselves — there lies the great, singular power of self-respect." — Joan Didion
#13  "Your sense of self-worth comes from you alone — never the opinion of others." — Robert Greene
#14  "You gain strength, courage, and confidence by every experience in which you really stop to look fear in the face. You are able to say to yourself, 'I lived through this horror. I can take the next thing that comes along." – Eleanor Roosevelt
13 Self Respect Quotes for Girls
Girls, with centuries of being looked down upon- you need self respect too! Here are girls self respect quotes so you can slay everyday.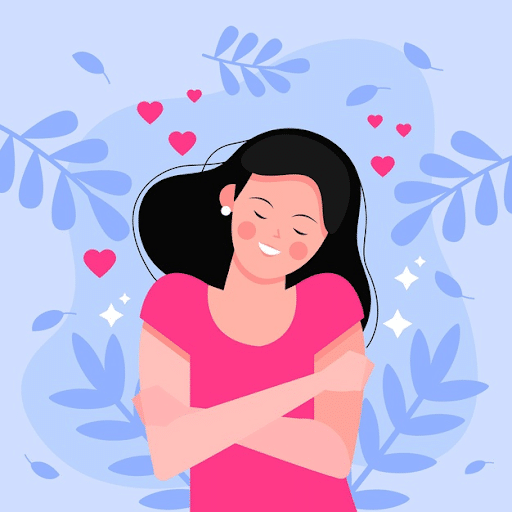 Source: freepik
#1  "Confidence is the most beautiful thing you can possess." – Sabrina Carpenter
#2  "The girl who understands just how much she is wanted is a girl who can be fully confident-empowered to make every decision a wise one, because she knows her decisions matter. A girl who knows that she is priceless, is a girl who will never settle for anything short of the best from the one who loves her the most. A girl who is sure that she is cherished and adored is a girl who no longer worries about herself; her focus is on sharing this radical love with all those she comes in contact with. You can be that girl." — Anonymous
#3  "It is confidence in our bodies, minds, and spirits that allows us to keep looking for new adventures." – Oprah Winfrey
#4  "People are taken aback by a confident, pretty girl who knows what she wants in life and isn't going to let anyone get in her way. And you know what it's all about? Jealousy." — Summer Altice
#5  "No one can make you feel inferior without your consent." – Eleanor Roosevelt
#6   "Being comfortable in your skin means you're confident in whatever you choose to do with yourself. Makeup or not." — Anonymous
#7  "I think confidence is a true form of beauty." – Becky G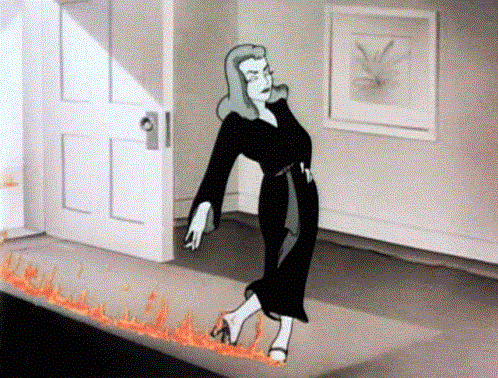 Source: tenor
#8   "She is sensitive but not touchy. She is kind to all but has discernment. She is confident but not arrogant. She is who I hope to be." — Rachel Hamilton
#9  "Being confident should come with being a lady. " — Anonymous
#10  "A confident woman is not afraid to make mistakes, and if she does, she recovers and presses on! I'd rather be honest than impressive!" — Adaeze Agbai
#11  "If you're presenting yourself with confidence, you can pull off pretty much anything." – Katy Perry
#12  "She has a quiet confidence that screams loud. She is humble, but strong. She is stable, but rebellious. She is giving, but not naive. She chooses her battles wisely. She'll stay silent until it's time to fight…and when that time comes; FIGHT, she does." ― Jordan Sara Weatherhead
#13  "Girl power is about loving yourself and having confidence and strength from within, so even if you're not wearing a sexy outfit, you feel sexy." — Nicole Scherzinger
11 Relationship Self Respect Quotes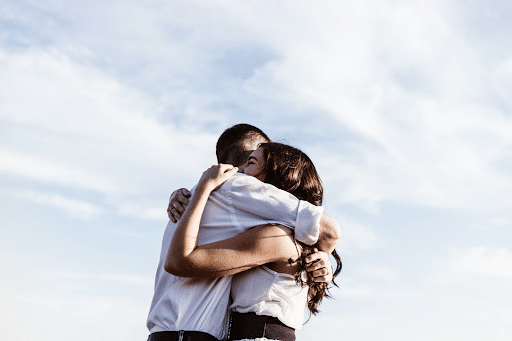 Source: Priscilla Du Preez (unsplash)
Respect shared is a necessary part of a healthy relationship. Here are self respect in love quotes to foster your respect for your significant other (SO). 
#1   "Respect can build or ruin relationships, if you don't respect, how can you love, is simple as that!" — Anonymous
#2  "Respect comes before love. Someone can love you and never respect you; a person can do the worst thing to you and still love you but never respect you. Respect = Honor so if they don't honor you, that love means nothing." — Anonymous
#3  "Your relationship with yourself sets the tone for every other relationship you have." — Anonymous
#4  "The most important relationship in your life is the one you have with yourself. The right person for you right now might be you." — Mel Robbins
#5  "Don't let your loyalty become slavery. Know when to let go and never compromise your self-respect." — Anonymous
#6   "No one should ever exhaust your self respect to the point where you lose it completely. Set boundaries so that others may know their restrictions with you. We teach people how to treat us." — Geraldine Vermaak
#7  "Every relationship you have is a reflection of your relationship with yourself." — Deepak Chopra
#8  "Never above you. Never below you. Always beside you. Is the way to build relationship" — Anonymous
#9  "When you argue and fight in a relationship, it is simply a test to see if the partnership is strong enough to overcome the disagreements. True love is to respect, to compromise and true love will allow each partner to understand and respect the needs of the other." — Anonymous
#10  "Don't love if it costs self-respect." — Anonymous
#11  "Maturity is when you realize self-respect is greater than love." — Anonymous
13 Positive Self Respect Quotes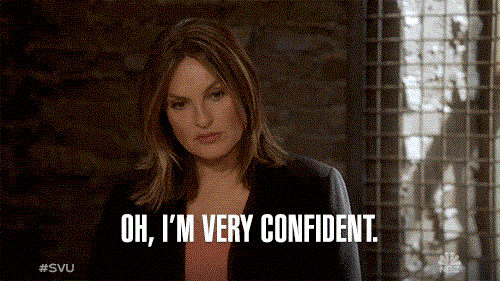 Source: giphy
#1  "You yourself, as much as anybody in the entire universe, deserve your love and affection." — Buddha
#2  "Act as if what you do makes a difference. It does." — William James
#3  "When you are compassionate toward yourself, you allow yourself to be vulnerable. And that's incredibly important. Your authentic truth is your magnificence. Your willingness to let the world see you in truth is your greatest contribution." — Gabby Bernstein
#4  "When you are content to be simply yourself and don't compare or compete, everyone will respect you." ― Lao Tzu
#5  "Dare to love yourself
as if you were a rainbow
with gold at both ends."
― Author-Poet Aberjhani
#6  "Respect your inner self enough to know you deserve the best." — Anonymous
#7  "Walk tall, or baby don't walk at all." ― Bruce Springsteen
#8  "Respect your efforts, respect yourself. Self-respect leads to self-discipline. When you have both firmly under your belt, that's real power" — Clint Eastwood
#9  "Purity of heart, mind, and soul is absolutely necessary to live a full life." — Malika E Nura
#10  "It takes courage to live your truth. But what you get in return is self-respect." — Anonymous
#11  "If you set out to cheat and deceive others you'll be tense and anxious in case you're found out. But if you live your life and conduct your business on the basis of truth and honesty, it gives you a sense of satisfaction and self-confidence that is also a source of inner strength." — 14th Dalai Lama
#12  "The better you feel about yourself, the less you feel the need to show off." — Robert Hand
#13  "Too many people overvalue what they are not and undervalue what they are." — Malcolm S. Forbes
Wrapping Up
Self respect simply just means having pride and confidence in yourself. In the present, it is especially important to have self respect as it matters not what others think, but how we think of ourselves (say it with me, "I AM AMAZING"). 
So, it may be hard at first, but try to put yourself before other people. Stop people-pleasing, cause darling, you need some R-E-S-P-E-C-T.
We hope you liked our article. If you want to read more, try the following: