Want to send sweet and endearing, or flirty messages to your crush? We got you! Here are 33 crush quotes that're sure to make them fall head over heels for you.
Ever feel your heart go doki doki when that special someone is near? And if you're like me then you'd just gape at them at a far distance, sending telepathic signals, and hoping that they'd even glance your way. 
Having a crush is arguably one of the best things in life. They motivate you to do your best. They give you a reason to smile. And the best thing? It gives you a great dose of the good 'ol love hormone: oxytocin. 
And guess what- anyone can have a crush! Young, or old can be taken unawares when cupid's arrow strikes. It can all happen in an instant as well. You'd stare at a classmate or workmate, and realize that you have a 'lil crush.
So if you want to read up on some cute, romantic, heart-felt, or even flirty (the best kind) crush quotes, then you're in the right place! We got some of the best Love Quotes for Crush, and of course we won't miss out on Secret Crush Quotes for my fellow shy folks out there. 
10 Flirty Quotes For Crush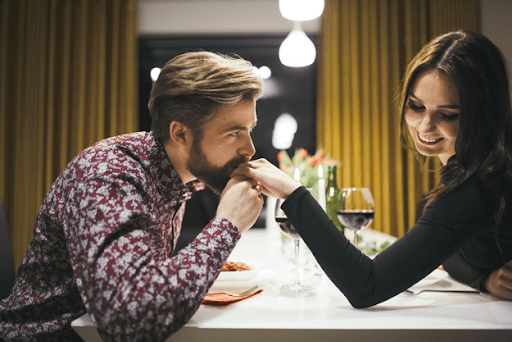 Source: freepik
Here we've listed some flirty crush quotes for him or for her. Flirt on friends!
#1  "You don't have to be a genius to figure what's between us." — Unknown
#2  "Please stop looking so attractive, I'm trying to stop liking you." — Unknown
#3  "I can't wait for tomorrow! You become more beautiful with every passing day." — Unknown
#4  "You are like my morning coffee — you power me through the day." — Unknown
#5  "Hey, I am planning for the future and wanted to ask if you are available forever." — Unknown
#6  "I love you not only for what you are, but for what I am when I am with you." – Roy Croft
#7  "You like me and I like you so why aren't we together?" — Mario Tomasello
#8  "Hi, I'm Mr. Right. Someone said you were looking for me?" — Unknown
#9  "I'm a fish swimming by … catch me if you want me." – Janet Fitch
#10  "God created the world in six days, rested on the seventh, but it took him thousands of years to produce someone as perfect as you." — Unknown
13 Sweet Crush Quotes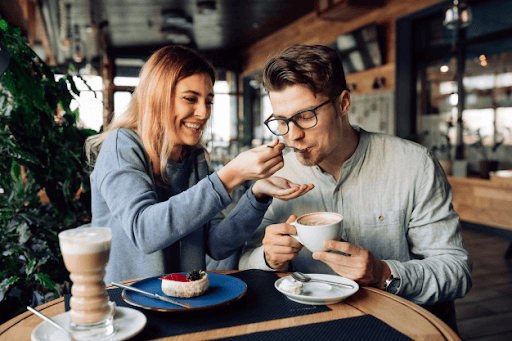 Source: freepic.diller (freepik)
#1  "I have a crush on your mind, I fell for your personality, and your looks are just a big bonus." — Nicholas Sparks
#2  "I want your mind. Your strength. I want to be worth your time." — Tahereh Mafi
#3  "If I know what love is, it is because of you." — Herman Hesse
#4  "They say nothing lasts forever. Will you be my nothing?" — Unknown
#5  "I don't think about very many things, and I don't think for very long, but when I do think, it invariably tends to be about you." — Unknown
#6  "I want to be the reason behind your smile because you're the reason behind mine…" — Unknown
#7  "For some reason every love song makes me think of you" — Unknown
#8  
"You might fall from a mountain,
Or you might fall from a tree,
But the perfect way for you to fall,
Is to fall in love with me."
 — Unknown
#9  "When I want to smile, I know exactly what to do. I just close my eyes and think of you." – Rakii Retondo
#10  "When I think about you I end up having a stupid grin on my face." — Unknown
#11  "You are all that matters to me, my love for you will last eternally." — Unknown
#12  "It's the little things you do that makes me so crazily attracted to you."  — Unknown
#13 "I think of you only twice a day. While I am doing something, and when I am sitting idle" — Unknown
10 Secret Crush Quotes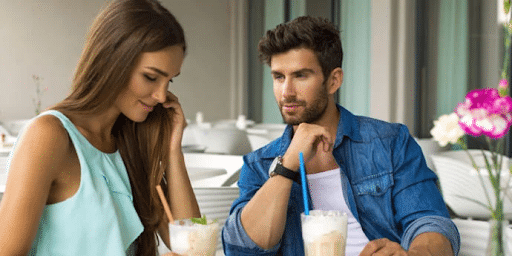 Source: girlsaskguys

#1  "Don't wait 30 years to tell someone you had a crush on them. In fact, don't wait 30 seconds." — Michael Travis
#2  "She had me in a trance, at the simple word of hello. Even though I'd never told her, she'd always known." — Natasha Harvey
#3  "You've got to be blind if you don't see that I'm sweet on you all the time." — Francine Chiar
"If I had a rose for every time I thought of you, I'd be picking roses for a lifetime." — Unknown
#4  "There's this person who has my heart, the person who I'll love forever even when we're miles apart." — Unknown
#5  "You know…it really hurts sometimes because he's out there falling in and out of love with these girls…that aren't me." — Unknown
#6  "I tell you I like you all the time. Or at least in my head, I do… " — Unknown
#7  "A person may be in love with someone until the end of time, but if that person doesn't tell their feelings of love, it will just be another person living a dream . . . a loss of true love." — Unknown
#8  "Sometimes, the more you hide your feelings for someone, the more you fall for them." — Unknown
#9  "I pretended to look around, but I was actually looking at you." — Unknown
#10  "So lost for words, I long for you. My heart soars whenever I'm around you. Too scared to say that I like you, because what if you don't like me too?" — Aly Johnson
#11  "If you could see that I'm the one that understands you, been here all along so why can't you see you belong with me." — Taylor Swift
Wrapping Up
Ready your instant messaging channels, and send your favorite quotes from our list. Ready to actually hit send? We wish you good luck!
Want to read more articles about love? You're in luck, we have a good number of them: