Source:Pixabay
Want to know why Microsoft has such an impactful mission statement? We present to you an insightful, detailed analysis.
 Microsoft, the American giant multinational technology corporation was founded by Bill gates and Paul Allen on 4th April 1975. Today, the company is recognized as the best software and hardware producer. In fact, in 2020, they ranked No. 21 in fortune 500 rankings in terms of revenue output.
Microsoft Mission statement:
"Our mission statement is to empower every person and every organization on the planet to achieve more."
Microsoft developed a clear guide for their business. Being an authority in their field meant they had to have everything in place to hold on to a high rank always.
This mandate is very clear and comprehensive as it lays down the guidelines for a successful organisation. 

By empowering each individual and organisation they strengthen the core of their own business because their products will be used more and more. 
"Peak performers see the ability to manage change as a necessity in fulfilling their missions." – Charles A. Garfield 
Vision statement:
 "to help people and businesses throughout the world realize their full potential." 
Without a vision one cannot progress. It is like light at the end of a tunnel. This vision driven avatar of Microsoft not only competes with others in the field but also strives to outdo themselves each day.
"The visionary lies to himself, the liar only to others."― Friedrich Nietzsche
These two mission vision statements are clearly unique and different in their stance. They should not be confused together or used interchangeably.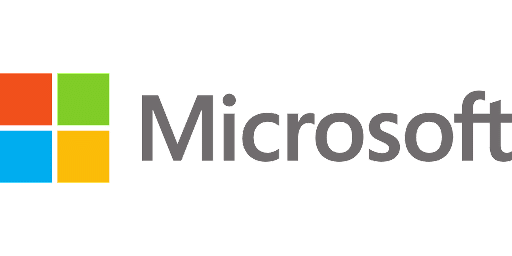 Source: Pixabay
Microsoft being the conscientious business corporation with a responsibility to its fellow human beings focus on the following core values: 
Respect for human rights: They at a macro level, conduct business keeping in mind respect towards and valuing each individual.
Environmental policy: According to 2020 news, Microsoft president Brad Smith has declared that Microsoft will be carbon negative by 2030. Thus, there is a focused drive towards minimising climate change.
A multifarious organisation: Microsoft can boast of great diversity in inclusivity with regard to skill sets, cultural and national backgrounds.
Technology that inspires: They are an ace at using the benefits of AI and Computing to their advantage thus making a difference to their customers' lives and their communities.
"Artificial intelligence will reach human levels by around 2029. Follow that out further to, say, 2045, we will have multiplied the intelligence, the human biological machine intelligence of our civilization a billion-fold."—Ray Kurzweil
Why does a business have a charter that they follow? It is like asking why one plans before executing.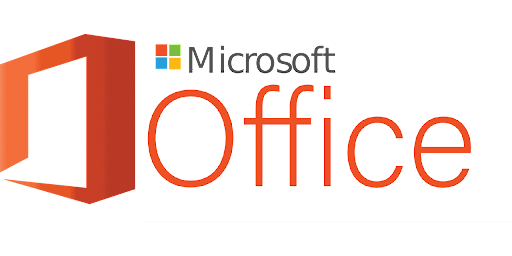 Source: Pixabay
Why Does Microsoft Have Such A Mission Statement?
With regard to multinational corporations, most people feel that their vision is to only maximise profits but for Microsoft their mission is to facilitate their vision.
If we were to analyse this statement as follows:
The mission of this computer giant being to empower the individual and organisations through computing products goes a long way in their ways of implementing business strategies towards achieving the vision of enabling people to tap their full potential.
Since the mission is to grow and achieve the vision, this balance proves strong in the face of rivalry and competition from big corporations like Google, IBM, Apple and others.
For a huge entity like Microsoft, having a vision /mission statement is like strengthening the backbone of the company. All other strategies and conceptions revolve around this.
It is like laying the foundation of a building, balancing each component and creating a massive structure that can withstand any obstacle or competition.
A great business, with high turnover, amazing core values, welfare goals, strong and correct business strategies has got to be impactful. An impact that is life changing, that will make history.
Why Is Microsoft's Mission Statement Impactful?
In today's cyber world where AI has taken over everything in every field, be it health and medicine, education, entertainment, border security, Aviation, hospitality and many others the Microsoft mission/vision statement is the heart behind all these activities.
It has a great impact by being the breadwinner for innumerable people across the globe. It has facilitated many dreams, desires and of the masses through their amazing software and hardware.
Within the organisation the mission vision statement defines its roles and objectives. It acts as a compass towards business strategies, goals and revenue output.
It determines the quality of administration and human resource, at its core level.
Inspiration can only be taken from a leader in that league. Inspiration is contagious and has its own way of impacting great progress.
Get Inspired Through Microsoft's Mission Statement
This unique mission vision statement is inspiring because of its humane values thus spreading the message that corporate business is not just looking to profit without a conscientious effort to contribute to the welfare of planet earth.
They are concretely willingly contributing to community welfare in ways that the world can admire. Their capacity to maximise profits is not only used for selfish ends but has improved the lives of many people who have come in contact with them.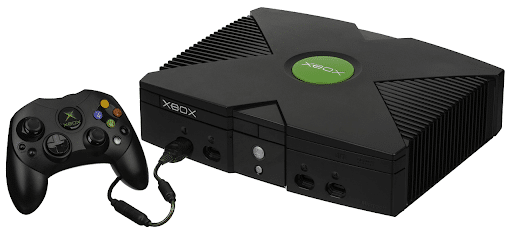 Source: Pixabay
Other Core Microsoft Mission Strategies
 Microsoft implements broad spectrum generic strategies to capture a global audience. Its USP is that its products have distinct features setting it apart from competitors.
They cater to a wide range of individuals, organisations and households giving them an edge over others. These growth strategies are in keeping with the mission/ vision statement, complimenting them all the way.
This firm focuses on aggressive market penetration which makes it an outstanding growth strategy. Their sales and marketing division target customers in areas where they have their own operations. This supports their sales campaigns right from the get go.
Business development strategies are strong and goal oriented. That is why Microsoft has managed to enter overseas markets , making them popular and saleable.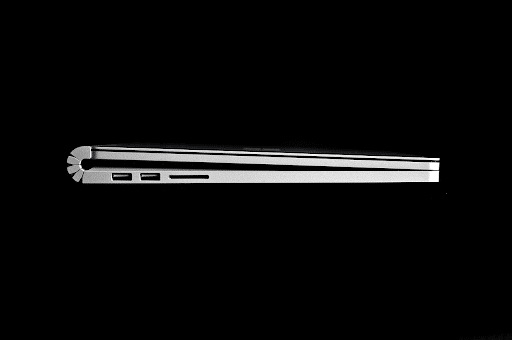 Source: Pixabay
Conclusion
Power when used positively can make the world a better place to live in. It can change what individuals cannot, yet power must be used with welfare in mind. This combination of welfare and power is the tide that will change and build the future of mankind.
"When we quit thinking primarily about ourselves and our own self-preservation, we undergo a truly heroic transformation of consciousness." Joseph Campbell
You May Also Be Interested In